Chevy Dealer Albany NY
When looking for a
Chevy dealer, Albany, NY
residents shouldn't just settle for the first dealership that pops up on their search results page. Dedication to customer satisfaction is everything, and far too many dealers throughout the Albany area stress their unique and transparent dealership experience, but in truth, offers a subpar car buying process that can leave you wanting more. DePaula Chevy is more than your ordinary dealership. We stand out from the rest, offering services that are unrivaled by other competitors in the area. We're also home to a wide selection of new Chevy brand vehicles that are bound to satisfy your unique day to day needs. We believe in bringing a unique approach to every car buyer that sets foot into our showroom. No two drivers are the same, and as such, they shouldn't be treated that way. We'll get a full gauge of the kind of car you're looking for, and help you find the Chevy brand vehicle that you'll enjoy from the moment you turn on the ignition.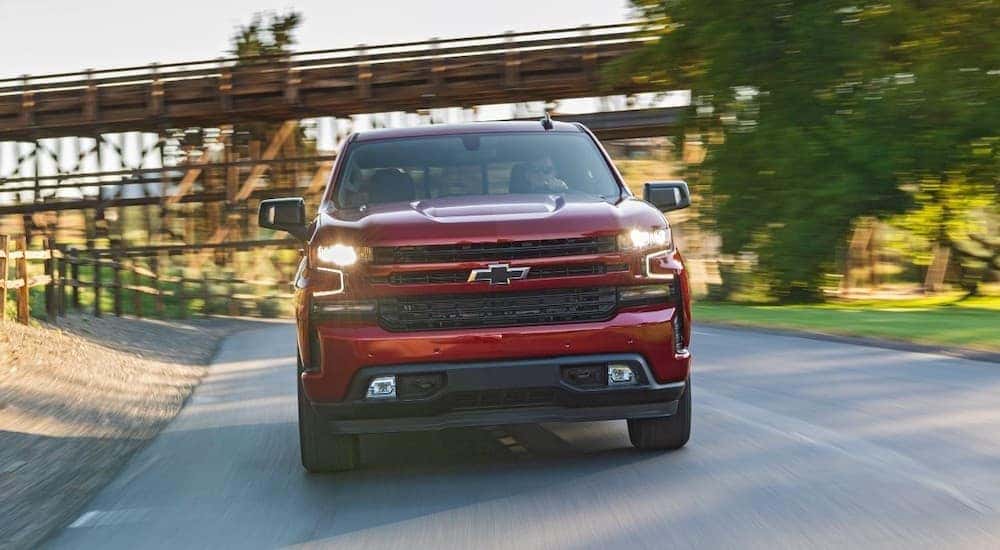 Our Personalized Process
Each auto dealer and expert that works in our showroom understands that in order to be a great dealership, we must hear our customers out first and foremost. As a result, we make it our main goal to always be in your corner regardless if you're looking for a vehicle that is brand new or preowned. There may be a wide variety of Chevy car dealers in Albany, NY, but we strive to be the very best by treating our customers more like trusted friends who we want to see succeed.
When you enter our showroom to purchase a new car, we'll gather a full understanding of what you're looking for in a vehicle. In our opinion, no single vehicle is superior to another, as each car is designed to fit a particular lifestyle. So as such, we'll try to visualize what your typical day looks like and as a result, fit you with a car that matches your day-to-day needs.
For instance, if you're the parent of a family of four, we would never suggest a compact sedan or a cramped pickup truck. Instead, we'd point you in the direction of our wide selection of Chevy brand sports utility vehicles. The sports utility vehicle, or SUV, is designed with spaciousness in mind. Behind the wheel of vehicles like the Chevy Tahoe, you'll find room enough for up to eight passengers and more than enough space for any cargo you might need to haul along the way. Another added benefit of the SUV is the fact that many within the Chevy family lineup can be equipped with a whole suite of active safety features that can not only protect you in the event of an accident but help you avoid one entirely. Due to these features, we'd almost always suggest a full-sized SUV to our family-centric drivers.
On the other hand, we'd never suggest one of these large utility vehicles for the daily commuter. Whether you commute locally or travel as far as the streets of Manhattan on a regular basis, we'd suggest something small, fuel-efficient, and comfortable. The Chevy Volt and the Chevy Spark are both great options for the daily commuter, as they bring incredible fuel economy, and a plethora of modern infotainment features that make long hours spent on the road an absolute joy.

In that same vein, if you're running a business, or work in construction, and rely a lot on utility and pure cargo volume, we'd point out the value of one of our legendary Chevy pickup trucks. A fan favorite amongst these kinds of drivers is the Chevy Silverado 1500. The Chevy Silverado 1500 is the perfect workhorse, sporting a wide variety of engine builds and configurations. From the standard work truck to the off-road titan, the Chevy Silverado 1500 is as diverse as it is powerful, and would make a great addition to any fleet of work vehicles.
There is a wide variety of vehicles in the Chevy family lineup, and we believe that by tailoring our services and approach to meet the specific needs of our customers, we can better showcase the Chevy brand in its entirety. That said, there is more to the car buying process than just the cars we offer.
How We Make Things Easier
Our auto dealers at DePaula Chevy understand that the car buying process can be intimidating. Buying a car is a big investment, whether you invest in something new or preowned. Chances are you'll be driving the car you buy for years to come, so it's incredibly important that you purchase something that not only satisfies your automotive needs but agrees with your budget as well. To help dispel some of this stress and intimidation, our auto dealers strive to be as transparent throughout the process as possible.
When you visit our dealership to purchase a vehicle, you can expect a completely honest approach, where our dealers will be free and willing to answer any questions you may have. So for instance, when you organize a test drive with one of our dealers, they'll never rush you to return to the dealership to make the sale. Instead, they'll take as much time as you need to get a real feel for the vehicle. There's also never any pressure to settle with a car that meets some of your needs but not all of them, and our team of dealers will work with you one on one to help you find the perfect fit.
On top of that, we understand that the financial process can be a real hurdle for some buyers. While picking out a car and taking it on a test drive can be the most thrilling part of the car buying process, talking finances, auto loans, and budgets can get overwhelming fast. Not to worry, we offer each of our customers a plethora of financial resources and access to a financial expert who can describe all of the details of your auto loan. We'll also work with your unique budget to draft a financial plan that works and doesn't break the bank in the process.
Unlike a typical dealership, at DePaula Chevy, we take a relaxed approach when working with our customers. Far too often, other dealers pressure their customers to 'sign the dotted line.' When you visit DePaula Chevy, we completely understand a 'no' as, in the end, your complete satisfaction is our top priority.

Buying a Chevy Brand Car from Our Albany Showroom
If you're looking for a Chevy dealer that has your best interests in mind and is dedicated to helping you find the car of your dreams, DePaula Chevy is the place to be. Not only do we offer a wide selection of new and preowned vehicles and a team of passionate auto experts, but we also provide comprehensive automotive services to ensure that the vehicle you buy keeps running smoothly well into the future. Our goal is to be the main source for all of your automotive needs, whether you're hoping to purchase a new car or ask for advice on how to maintain your current vehicle. At DePaula Chevy, we're more than your ordinary dealership, and will always go that extra mile to ensure you leave our lot 100% satisfied.