Used Cars for Sale Albany NY
Purchasing a pre-owned vehicle can be an experience that leaves buyers feeling cautious, unsure, and can even cause some car shoppers stress. While these feelings may be a justified part of your past car buying misadventures, they will never be a part of your experience with DePaula Chevrolet. As the most trusted dealership to find quality used cars for sale in Albany, NY, DePaula Chevrolet is a reliable name you know you can count on.
When you come into DePaula Chevrolet to purchase your new-to-you vehicle, you will be presented with plenty of options that vary greatly in terms of price, mileage, and included features. Our purpose here at DePaula Chevrolet, is to offer an inventory of quality pre-owned cars, trucks, and SUVs that are well suited for a variety of car shoppers. Whether you are looking for a newer model year car to buy used, or an older model that is priced under $10,000, DePaula Chevrolet promises to give you plenty of choices to pick from.
Why DePaula?Used InventoryValue Your Trade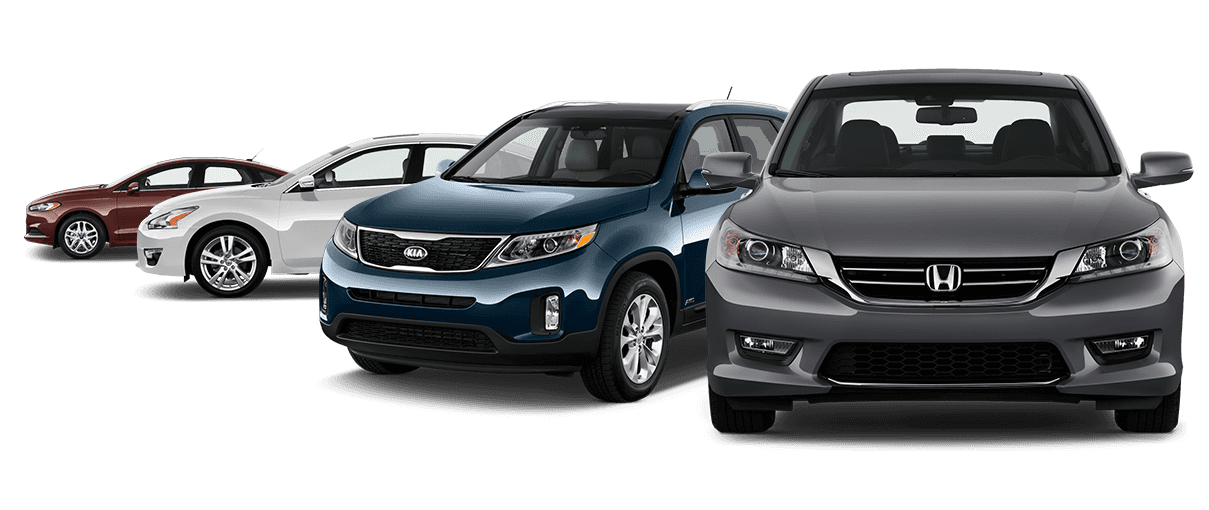 Certified Pre-Owned Chevrolet Cars
As a dealership that is associated with General Motors, DePaula Chevrolet is able to offer buyers quality used vehicles from the manufacturer's Certified Pre-Owned Program. These cars, trucks, and SUVs have been thoroughly vetted in order to ensure that they meet and exceed the highest pre-owned vehicle standards. Along with your Certified Pre-Owned Chevrolet vehicle, you will receive an unprecedented 6-year or 100,000-mile Powertrain Limited Warranty from General Motors. Two regularly scheduled maintenance visits are also included with your Certified Pre-Owned Chevrolet, along with a peace of mind that you won't get anywhere else. DePaula Chevrolet inspects each of our Certified Pre-Owned Chevy cars, trucks, and SUVs extensively, to ensure that you will drive home in a used vehicle that is as like-new as possible.
Our large inventory of Certified Pre-Owned Chevrolet vehicles is always changing, so if you don't see what you are looking for today, be sure to come back and discover what is new on our lot tomorrow.
Reliable Used Cars
Aside from giving car shoppers a great selection of Certified Pre-Owned Chevrolet cars, DePaula Chevrolet also has an extensive offering of used vehicles from other major automotive brands. Whether you are in the market for a smaller commuter car, such as the Honda Civic, or a larger family sport utility vehicle like a pre-owned Jeep Grand Cherokee, you can find it right here in Albany, NY, at DePaula Chevrolet.
If you are in the market for a reliable luxury sedan or crossover, DePaula Chevrolet offers options from brands such as Mercedes-Benz, Porsche, Acura, BMW, and even Maserati. Don't limit your search for a great used premium car by only looking at those designated dealerships. DePaula Chevrolet has incredible deals on these high-end automotive brands, and are backed by the name residents of Albany, NY trust most for their used car needs.
A Car for Every Budget
Whether you are a first-time car buyer on a strict budget, are looking for a vehicle for your teenage driver, or are simply in the market for a car to get you to and from the office each day, DePaula Chevrolet has dozens of options that are priced under $15,000. Just because you are on a budget, doesn't mean you should have to sacrifice incredible quality and reliability. In fact, a large number of our used cars that are listed for under $15,000, are a part of the Certified Pre-Owned Chevrolet program. A strict spending budget and a reliable used vehicle are easily accommodated here at DePaula Chevrolet.
Don't let the other dealerships try to talk you into purchasing a vehicle out of your comfort zone simply because they say it will last you longer than a less expensive car would. At DePaula Chevrolet, you won't have to sacrifice dependability because of your budget – because we believe that every car buyer should be able to have both.
Great Used Chevy Cars Available Today
Finding a great used car at DePaula Chevrolet isn't just possible, it's easy. From a compact commuter to a full-size family sedan, we have it in stock and ready for you to drive home in today.
The Chevy Sonic is a midsize hatchback that is as practical as it is inexpensive. Drivers can expect as much as 35 miles per gallon on the highway when they drive their Certified Pre-Owned Chevrolet Sonic, and the five-door design makes it a great family vehicle that can be used for multiple purposes and in many different situations. We always have multiple model years of the Sonic in stock here at DePaula, and would love to show you how perfect our favorite bowtie hatchback can be for your unique needs.
Another popular Chevrolet nameplate is the Malibu. A larger sedan in the bowtie brand's lineup, the Chevy Malibu boasts incredible fuel economy ratings of up to 36 miles per gallon on the highway, and 25 miles per gallon in the city. DePaula offers both used and Certified Pre-Owned Malibu options, spanning through various model years and budgets. Buyers who prefer a newer pre-owned car can take advantage of 2015 and 2016 used Malibu models, all of which feature the newest safety and entertainment in-vehicle technology. For car shoppers who are looking for older model years, DePaula Chevrolet also offers plenty of options that are lower in price, but high in quality.
Regardless of which used car you are looking for, DePaula Chevrolet can help you find it. From Made in America Chevy and Ford models to nameplates manufactured across the pond, DePaula Chevrolet has something for everyone.
We Will Buy Your Car!
DePaula Chevrolet doesn't just sell reliable pre-owned vehicles, we will also buy them directly from you for cash! Even if you aren't ready to purchase a car to replace the one you are currently driving, DePaula Chevrolet will buy your current car, truck, or SUV for cash on the spot. Not only does this allow us to help out those who are wanting to sell a vehicle, but it helps us provide buyers with the most extensive selection of quality used cars. If your car is old, new, a Chevrolet, or another brand, DePaula wants to check it out and offer you money to buy it. No gimmicks, no tricks, and absolutely no obligation to purchase your next car with us. We offer a straightforward opportunity for you to sell your car and make some quick cash while doing it.
Come and See Us Today
Don't settle for any used car dealership for your next vehicle purchase. Come down to DePaula Chevrolet and experience what it means when we say that we are out to redefine the used car buying process. From friendly team members, to the highest quality used cars in the state, DePaula is offering residents of Albany, NY, and surrounding communities the chance to break free from used car lots that play games and leave you with that awful feeling of regret.
We don't just offer a great selection of high-quality used cars, we provide drivers with the opportunity to purchase their used cars from a reputable dealership backed by a name you can trust. Come down and visit us today, and see the difference for yourself.