Three Essential Tips to Remember When Shopping for a Car Loan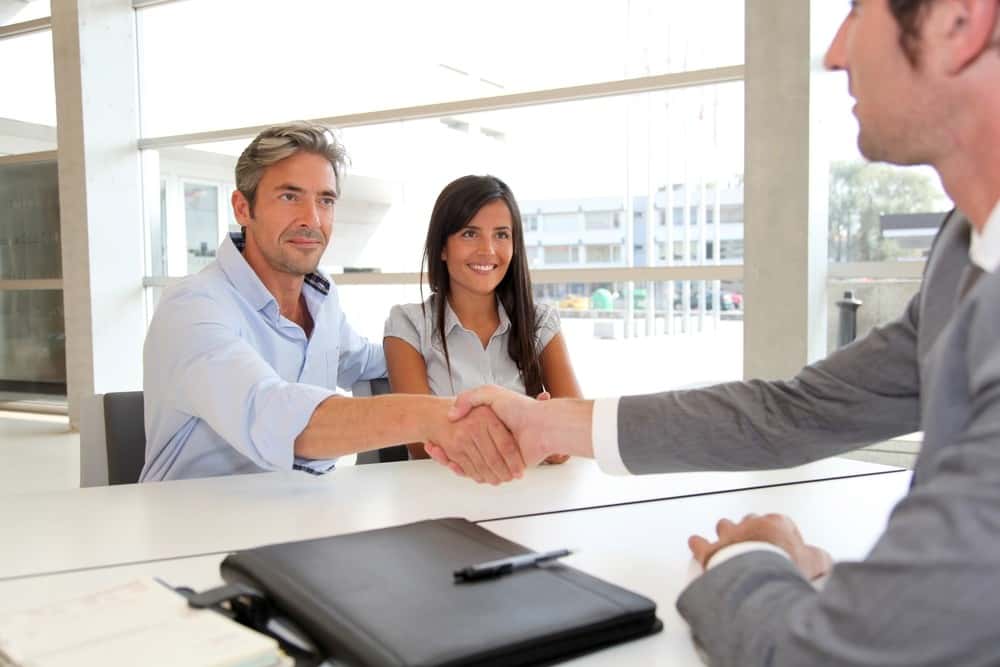 Shopping for a vehicle can be hard enough, but the entire process is made that much more difficult when you're forced to pursue a car loan. Securing financing for a vehicle can be easier said than done, especially if your credit score isn't in good standing. Seemingly, few banks are willing to provide the necessary amount of money, and the few dealerships that provide financing accompany their offers with high interest rates.
This is the harsh reality for those with struggling credit, but all is not lost! There are several tips that you can keep in mind as you're out searching for a car loan. By keeping these helpful pointers in mind, you could be saving thousands of dollars while also improving the entire buying experience…
Tip #1: Check Your Credit/Budget
You're presumably seeking financing through a dealership because of your struggling credit score. However, if you're simply assuming that your credit is in bad shape, then you could be committing yourself to a bad deal. When car sellers provide financing to their customers, the terms are often accompanied by high interest rates. Often times, this is a customer's only opportunity to secure a vehicle, so they're forced to take whatever offer they can get.
However, in the event that your credit score is in good shape, there are plenty of alternative options for securing financing on a vehicle, and these offers won't include high interest rates. It's not the dealership's job to provide you with this revelation, as they're in business to secure the best possible deal. It's your responsibility to assure that your credit standing even justifies pursuing financing from these dealerships in the first place.
Assuming your credit is indeed in bad shape, you'll next want to explore your budget. Pursuing a vehicle that's out of your price range could have a devastating impact on both your credit and financial well-being. An inability to submit your monthly payments will surely lead to your vehicle being repossessed, and you'll find yourself having to purchase another replacement vehicle soon after.
On the flip side, your budget might allow you some wiggle room. Many consumers will use this extra money to pursue a newer-year model or a car that's full of amenities. Assuming these upgrades fit into your budget, that's an absolutely fine way to allocate your resources. However, considering the high interest rates, it'd be in your best interest to find a deal that allows you to pay off your vehicle in the shortest amount of time. Avoiding those pricey interest rates will lead to you saving hundreds or thousands of dollars in the long run. By successfully paying off the debt as soon as possible, you'll also see continued improvements on your credit score.
Tip #2: Shop Around
As a prospective car buyer, you're not solely pursuing a vehicle; rather, you're also in search of a dealership that will provide financing. While you won't have nearly as many options as those with strong credit scores, you should still make an effort to visit multiple applicable dealerships. Fortunately, many of these businesses allow their customers to get pre-approved for financing via their website, thus eliminating any of the inconveniences that often accompany this ordeal. That also means you won't have to spend hours driving to relevant dealerships. Instead, you can complete part of the process from your own couch.
Besides finding a dealership that's willing to approve you for financing, you'll also have to find a dealership that's currently housing a vehicle that fits your needs and requirements. For instance, commuters might be seeking an efficient sedan while families might be looking for a larger SUV. In addition to finding the proper fit, a customer will also need to find a vehicle that fits within their budget.
Most importantly, customers will want to assure that any of their targeted vehicles are in good condition. While many dealerships are surely trustworthy, others might be looking to snag a quick buck on a declining vehicle. Regardless of whether you're targeting a new or used car, it's essential that you give the vehicle a drive around the block. You should also have the vehicle checked out by a trusted mechanic, as they'll be able to identify any issues. By skipping this step, you can find yourself purchasing a vehicle that suffers from a number of mechanical issues. If the car dies, you'll have to start the entire buying and financing process all over again.
Tip #3: Negotiate
When you're trying to purchase a vehicle and secure financing from a dealership, it would appear that the car seller has all the leverage. This is partly true, although there's no reason why you should accept the first offer that comes your way. Rather, if you receive an offer from a dealership, be prepared to negotiate any aspect of the deal, whether in regards to the financing or the value of the vehicle.
One of the best ways to go about securing the best possible deal is by receiving offers from multiple dealerships. You can use these deals in an attempt to get a dealership to lower their asking price, and having multiple offers will at least provide some clarity on which dealership you should opt for. Of course, many financing offers from dealerships must be accepted in a certain amount of time, so you'll have to strategize if you're looking to secure more than one offer.
Fortunately, if you live in the Albany, New York area, you won't have to look any further than DePaula Chevrolet during your pursuit of a car and financing. The dealership provides their customers with a quick and hassle-free process, as you'll receive word on your financing in a matter of days (thus allowing you to continue the process). Plus, DePaula's helpful sales team will be willing to work with you during every step of the buying process, assuring that you're committing to a vehicle that fits your needs and your budget. Before long, you'll be signing the applicable papers and driving off the lot in your recently-purchased car.