The Best Selection of Used Trucks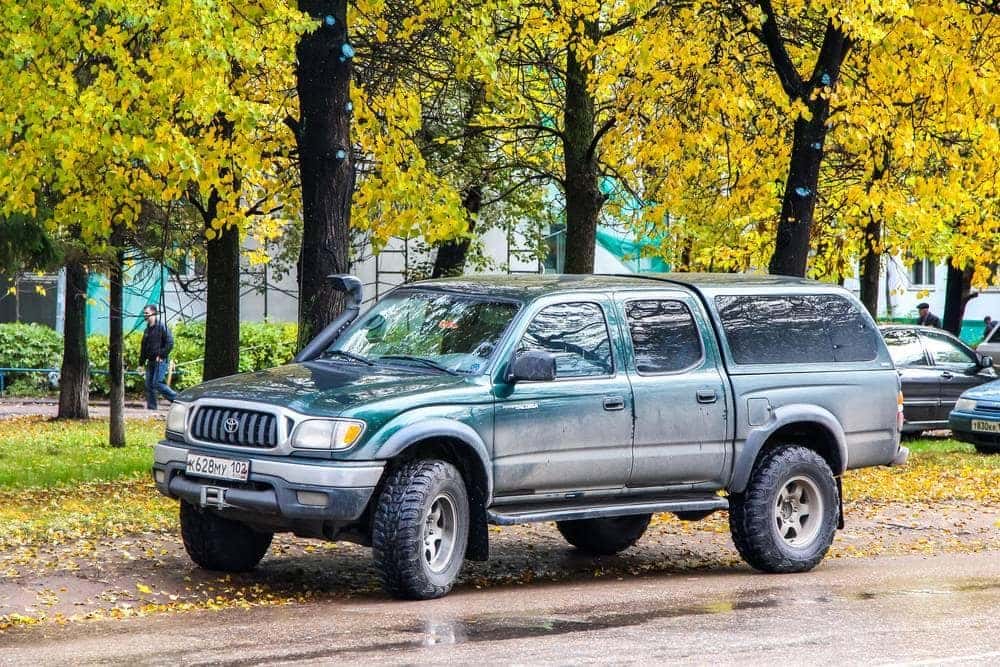 Finding a reliable pre-owned truck doesn't have to be hard, and it won't be when you choose to buy from DePaula Chevrolet. With a large selection of high quality used trucks, Albany, NY residents are turning to the experts at DePaula Chevrolet to find the dependable pickup they need. Whether you are searching for a workhorse like the Chevy Silverado 3500HD, or a light duty pickup like the Chevy Colorado, you have plenty to choose from at DePaula Chevrolet.
The Best Selection of Used Trucks
DePaula Chevrolet knows that pickup truck drivers have a unique set of needs that differentiate them from other used car shoppers. Pickup trucks aren't your average vehicle, and they tend to be subjected to more abuse than other types of vehicles on the road. Because of this, it is important to seek out trucks from reputable dealerships that fully inspect any used truck prior to selling it. Finding these higher quality used trucks is easy to do when you shop at DePaula Chevrolet right here in Albany. Unlike other used car lots in the area, DePaula Chevrolet is affiliated with the dependable Chevrolet brand, which means we can offer pickups through the Chevrolet Certified Pre-Owned Program. There is no better way to ensure that your new-to-you pickup is in the best possible condition and that it is able to last for as many years as you need it to.
Certified Pre-Owned Chevy Trucks
At DePaula Chevrolet, when you choose to purchase a Chevrolet Certified Pre-Owned pickup, you are choosing complete and total peace of mind. Every used pickup truck that is sold with the Chevrolet Certified Pre-Owned designation, comes backed by a warranty from the manufacturer itself. These trucks must pass a strict multi-point inspection process, complete reconditioning, and meet a set of guidelines in order to qualify. The expert technicians at DePaula Chevrolet individually inspect every truck that is a potential candidate for the exclusive program, and only name the most prestigious used trucks as Certified Pre-Owned models. Check out some of the qualifications each truck must meet, in order to be sold as a Chevy Certified Pre-Owned pickup.
Full Vehicle Inspection: During the initial inspection process, the certified technicians at DePaula Chevrolet check to ensure that the pickup truck in question meets and exceeds every possible standard. From the engine, chassis, exterior body appearance, and interior cabin – no stone is left unturned. If any part of a truck requires attention, the same certified technicians work hard to recondition it back to its original glory.
Road Tested: Once a pickup truck passes the initial inspection process, it is taken out on the open road for a good old-fashioned test drive. Every aspect of the pickup is scrutinized by the certified technician at this point in the process, and the trained professionals are able to recognize if there are any potential issues, prior to putting it up for sale. If any problems are found during the test drive phase, they are corrected to the greatest possible extent.
Lifted Up: Because pickup trucks are put through the wringer more so than other vehicle types, this final process is critical to ensure that there is nothing unexpectedly wrong with the truck. Certified technicians put pickups on a lift, and fully inspect their underbody, frame, and exterior body for any possible flaws. Chevrolet Certified Pre-Owned trucks are essentially sold as like-new vehicles, so it is important that any potential issue is found and addressed accordingly.
History Report: This is when the detectives get to work, searching through the past of the pickup in question to make sure it hasn't been involved in any major incidents. If a vehicle passes the history report check, it is one step closer to earning its Certified Pre-Owned designation. All of the pickups sold at DePaula Chevrolet come with a free CARFAX report so that you can see for yourself that the truck you want to buy has been properly maintained and is free from any past major accidents.
Once the team at DePaula Chevrolet has determined that a pickup truck qualifies for the Certified Pre-Owned program through Chevrolet, it is offered for sale at our location here in Albany, NY. The best part of buying a Certified Pre-Owned pickup truck from DePaula Chevrolet is that it comes backed by two incredible warranties that you won't find at any other used car dealership in the area. With a 6-year or 100,000-mile limited powertrain warranty, and a 12-month or 12,000-mile bumper-to-bumper limited warranty, your used pickup truck purchase is one you can make with the utmost confidence. Aside from these great warranties, your Certified Pre-Owned Chevy pickup also includes the following perks:
Two free maintenance visits
Courtesy transportation while your truck is being worked on
Roadside Assistance
3-month complimentary OnStar trial
3-month SiriusXM Satellite Radio trial subscription
Access to the vehicle exchange program
When you choose to buy your next used truck here at DePaula Chevrolet, you are choosing the best possible protection and guarantee of quality around. Rather than buy a used pickup from a shady roadside car lot, purchase the best used truck for your money, right here at DePaula Chevrolet.
Used Trucks From Every Major Brand
Aside from offering a great selection of Chevrolet Certified Pre-Owned trucks, DePaula Chevrolet also has an extensive inventory of high-quality used pickups from other major automotive brands. Whether you are interested in finding a great used Toyota Tundra, or an older Ford F-Series pickup, you can find it at DePaula Chevrolet. With more used truck options than any other dealership in the area, DePaula Chevrolet is the first and only stop you will need to make on your journey to find the best possible used pickup truck available. With exceptional deals on these high-quality pickups, you won't believe how much further your money can stretch when you opt for a used truck, over a brand new version of the same make and model.
DePaula Chevrolet is Different
DePaula Chevrolet is affiliated with the reputable and longstanding DePaula Chevrolet name, and we are proud to be a part of the DePaula family. With a team of experts on hand to guide you through the used truck buying process, DePaula Chevrolet will make you feel right at home and comfortable with your buying decision. Our team is trained to offer you real advice and information about the models we sell based on fact, not opinion. When you drive off of our lot in your new-to-you pickup truck, you will have the confidence knowing you made the best decision possible for your situation.
On top of our expert sales staff, DePaula Chevrolet offers an environment unlike any other dealership in the state. Our low-key approach to vehicle sales will leave you with a refreshed feeling of ease, rather than stressed out and unsure of your buying decision.
Don't spend another day wondering whether or not you should buy a used pickup, come down to DePaula Chevrolet and let us help you through the incredible journey to used truck ownership. Stretch your money without having to worry about whether your pre-owned truck will stand up to the tough tasks you need it to complete. Get started today, at DePaula Chevrolet.