Four Reminders for After You've Purchased a Used Car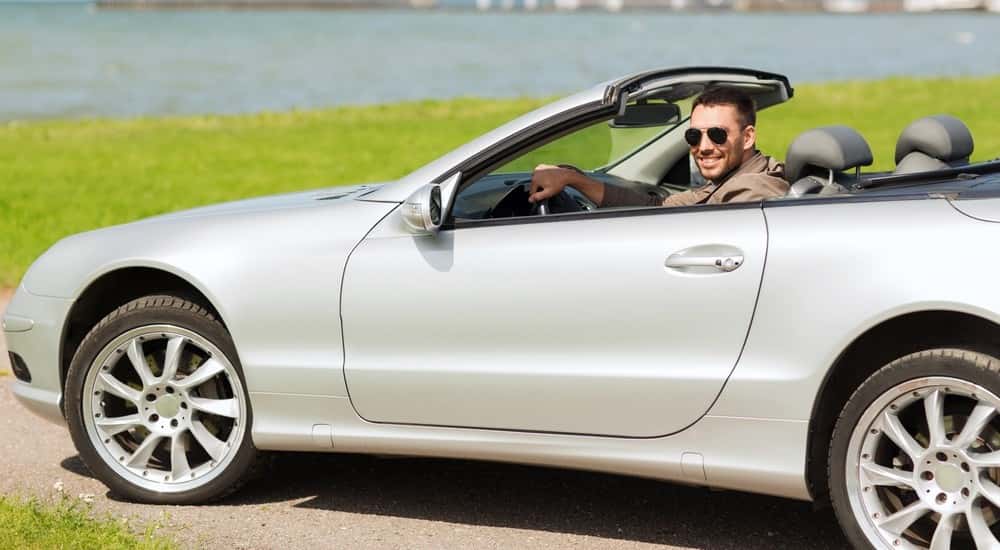 You can read blog post upon blog post about how to prepare for the used car-buying process. However, few publications explain the process that happens after you've made a purchase. Just because you've signed the papers and driven off a dealership's lot in a used car, doesn't mean that your work is over. Rather, there are still several important steps that you'll surely want to keep in mind.
Below, we've covered several things you should remember after you've purchased a used car. By taking these pointers into account, you'll be able to avoid any devastating financial repercussions…
Remember to Not Miss a Payment
You'll be making quite the financial commitment when purchasing a vehicle, even if it's a used car. By reneging on this deal, you could face some harsh penalties. Therefore, it's essential that you responsibly complete all of your monthly payments on time. Failing to do so will surely result in some financial issues, including late fees. Skipping a monthly payment could also have a negative influence on your credit score, and these problems will truly manifest themselves down the road (around the time when you'd hopefully start searching for a new car). Finally, depending on your dealership, you might find that the business will even repossess your used car, even if you miss just one single payment.
In other words, it's best to avoid these issues entirely. By securing a deal that's logical and in line with your budget, you can assure that you'll never have to skip a monthly payment. By calculating your budget before you head into a dealership, you'll have a better understanding of what vehicles you should be pursuing.
Remember to Give the Vehicle a Long Drive
We don't blame you if you purchased the used car primarily as a commuter vehicle. However, if you're only going to be traveling several miles to work each day, you might not notice any major issues with the car until it's too late. For instance, the brakes are considered one of the most important aspects of a vehicle, although the parts tend to fail relatively quickly. If you don't have to travel on any major highways, you might never notice that these parts are inadequate. However, the first time you are finally required to travel (and subsequently stop) at high speeds, it might be too late to avoid an impending collision.
The same goes for your car's tires, as these important parts of the vehicle also tend to wear down relatively quickly. A drive on the highway will indicate if these tires are actually operating as they should, although owners can also gauge this by giving the units a simple look. The rubber's tread shouldn't be compromised in anyway, as a lack of tread leads to reduced traction and control. Furthermore, you'll want to make sure that the four tires are all matching, as a mismatched foursome can lead to reduced performance and potential accidents.
Remember to Get the Vehicle Inspected
If you've been targeting your recently-purchased used car for a while, you've hopefully already had a mechanic take a look at the vehicle. If not, it's of the utmost importance that you have the car inspected by a professional as soon as possible. For starters, you want to be assured that your vehicle is actually safe, as failing brakes or a lackluster engine could compromise your well-being. On the flip side, if the vehicle is working fine, you'll want to make sure that every mechanical aspect is up to par. You may have purchased a used car, but that doesn't mean you should anticipate inadequate performance or capabilities.
It's relatively easy to complete the required maintenance on several areas of your vehicle, and it won't require a trip to a mechanic (or a chunk of change out of your pocket). Changing the various filters (including the air filter, fuel filter, transmission filter, oil filter, and water filter) will lead to an increase in overall performance, and is one step of the maintenance process that can subsequently be delayed thanks to the new inclusions. You'll also want to change out any applicable fluids, although this step might be better left to the mechanic.
Once you've been given the go-ahead, you can start to initiate all of the legal requirements that accompany a car purchase, like securing the proper registration and insurance. These requirements will cost a bit of money, but in most states it's illegal to go without any of this paperwork. Of course, since it does cost a bit of money, it might be in your best interest to get a guarantee that the vehicle will actually last you for several years before you start investing even more money.
Remember to Maintain the Vehicle
Depending on what used car you decided to opt for, you might be thinking about re-selling it sometime in the future. In that case, in order to maximize the future value of the vehicle, you'll want to maintain the cosmetic aspects of the car. This means keeping the interior clean of any trash, and a consistent vacuuming will help eliminate any dirt and grime. The same applies to the exterior of the car, as a sparkling finish is always more appealing to prospective buyers. More importantly, it's essential to avoid any minor collisions or fender benders. Small dents or cracks can diminish the value of a vehicle by hundreds of dollars.
Of course, when all is said and done, several of these tips will already be addressed since you presumably bought the used car from a reputable dealership. Well, if you live in the Albany, New York area, there's no better place to purchase that used car than from DePaula Chevrolet. The dealership will guide you through the entire buying-process, and they'll also be here to help after you've completed your purchase. DePaula will be by your side throughout the ownership of your vehicle, and they'll surely remind you of the tips mentioned above.