Finding the Right Car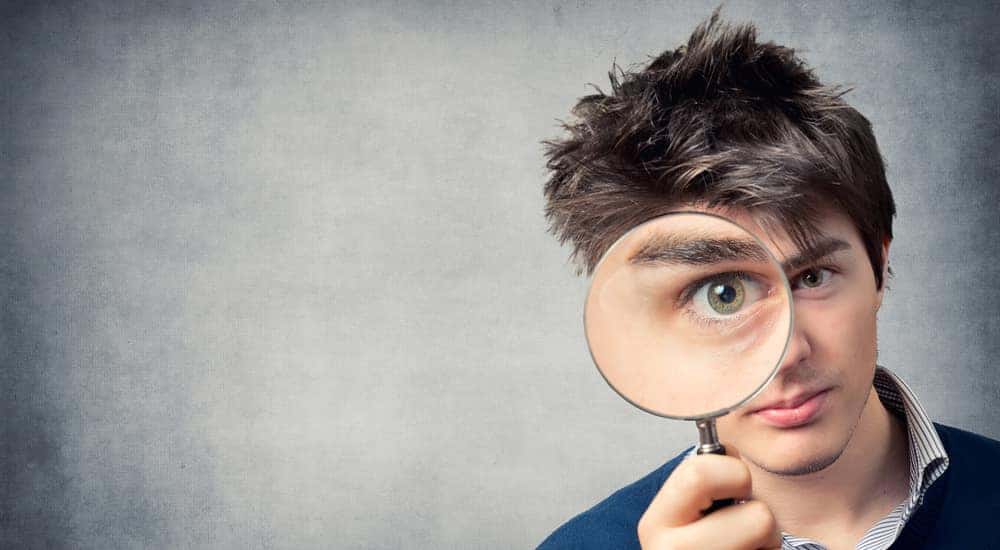 Do you want a used car but don't know where to begin? If so, your very first stop needs to be with DePaula Chevy.Let's review the typical process of finding that perfect used car. First, you need to know what you're looking for. Maybe you spend the night sitting down and listing out all the different features, performance specifications, and other little details that you want in this dream vehicle. Once you have this list together, the next step is to get out and see what used cars are for sale.Finding available used cars on the market is a difficult task. Even with the convenience of the internet, it is a challenge to find used cars that seem like they either fit the bill or are in good condition. This means scouring a variety of dealership websites, used-car websites, and even personal ads like Craigslist. By the time you've started to barely scratch the surface, you may find yourself overwhelmed with all of the potential options mixed with even more ambiguity.With DePaula Chevy, however, we make things a little bit simpler. Whether you're looking for a new Chevy or other brand, we keep a healthy stock of used cars in our inventory for customers who want to take advantage of saving some money on a perfectly working car. Beyond the sheer numbers, we offer unparalleled service and help to make sure your experience finding that perfect used car is a pleasant one.
Our Inventory
Yes, Chevy is right there in the name of our dealership. But don't think that is all we have to offer. Many people come to us for our new inventory of Chevy vehicles only to find something completely unexpected in our broader used inventory. With a variety of manufacturers like Ford, GMC, Toyota, and more, we aren't picky about the make of used cars we bring in.What we are picky about, however, is the condition of the car. Knowing that a used car is like a mystery underneath the hood, we take our due diligence to ensure it is in working order. Any hidden issues or quirks will quickly be discovered by our inspection process so we can make repairs as quickly as possible before listing it in our inventory. That means you can look through our stock with the assurance that anything you see will be in perfect working order.Our used inventory also has a healthy supply of certified preowned vehicles that provide additional warranties and coverage. Most of these cars are less than a few years old, have been inspected thoroughly, and come with an extended general warranty beyond the cars' original coverage. This will give you a little bit of extra peace of mind for future repairs if they become necessary.
Competitive Trade-in Values
Virtually all dealerships offer some kind of trade-in program, meaning you can ditch the old to save some money on the new. Unfortunately, most dealerships also use this opportunity to nickel and dime you to death by lowering the true value of your car. If you don't take the time to do your own research and evaluation, you just might get taken advantage of without your knowledge.At DePaula Chevy, however, we realize customer satisfaction relies on getting the most from your trade-in when possible. It doesn't do us any good to devalue your car when we know that once you're happy with DePaula Chevy, you're likely to come back for future repairs and purchases. That is why customer satisfaction is one of the most important things we strive to uphold.How do we make you happy with the trade-in? It starts with our honest, realistic evaluation process. Using the Kelly Blue Book official guide, we assess the condition of your used car, truck, or SUV for a realistic appraisal of value. More importantly, we go over all the details and information so you know exactly how we are reaching this particular value in the first place.If you are happy with our offer, the rest of the trading process is simple. Once you have found a car on our lot that you would like to purchase, we take care of all the major details to switch ownership, process payments or financing information, and get your new vehicle ready for the streets. At each point along the way, our knowledgeable service staff will be with you to answer any questions, provide further guidance, or otherwise help however they can.
The Vehicle Exchange Program
One unique service we offer is our Vehicle Exchange Program. This is somewhat different from a typical trade-in since we can offer higher incentives and better deals to people wanting to upgrade their current model of Chevy to a new one.Okay, technically you are not getting a used car out of the deal. Instead, you have the potential to buy a brand-new one with the same level of savings, coverage, and service as a used option. In other words, you get all of the benefits of a used car with the upside of buying new.Through this program, we can offer an above market value for your current vehicle with lower monthly payments and better financing terms. All new vehicles will retain the same coverage and warranties along with any upgrades and deals we throw into the mix.If you can only afford a used car but would like the added safety and convenience of newer models, this may be the best option to consider. Best of all, you can explore all of your used and new options in the same place with DePaula Chevy. On our lot or website, you will see our entire inventory along with the expert assistance our stellar staff has to offer.
Finding the Right Car
Half of the battle to buying a used car is finding the right one in the first place. Instead of scouring local dealerships or the internet for the perfect choice, we make it easy for you to search our current inventory instead. With the assurance that our vehicles are in great condition and come with extra coverage or incentives, the only thing you have to worry about is which car you actually like.If you come to our lot, our service staff can help you in person to find that perfect option. They will start with a simple conversation to find out what you're actually looking for or need in a used vehicle. From there, they can give you a tour of our used inventory lot, check our current database, and arrange for test drives so you can get the full experience behind the wheel. Don't worry about getting lemons or feeling pressured to buy something right away. When you are working with DePaula Chevy, we will give you all the time you need to make that right choice.Should you prefer to do your research online, the DePaula Chevy website has many tools to make your search easier as well. You can access our entire database of used inventory right from the site where you can see the price, history, Carfax report, and other important information on the same page.Anyone interested in a trade-in can also begin the process by appraising the value of the vehicle online. Enter in some important information about the vehicle such as the year, make, model, style and other details to get an appraisal right then and there. We can then move forward with the process whenever you feel ready and happy with our offer and find a new used vehicle you would like to buy.All it takes to find your next perfect car is a visit to DePaula Chevy. Whether it is on our website or lot, we can help you every step of the way so you can avoid the typical headaches of finding a used car. We make sure our service is fair, helpful, and on point to meet all of your needs from the first moment to the last.