Defining our Commitment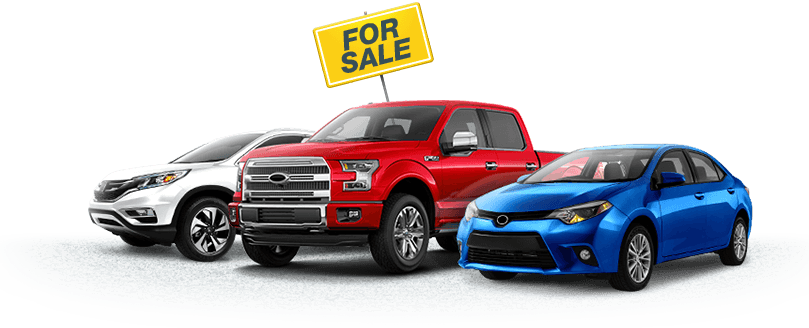 Are you in the market for used cars for sale, but aren't sure where to even begin your search? There are so many used dealerships to choose from in the state of New York, and a large number of options only serves to confuse, rather than provide you with clarity. The used car business has gotten a bad reputation in the past, thanks to unsavory sales tactics and less than ethical practices from used car dealers. If you have ever had the misfortune of experiencing a dealership like the one we just described, it can be tempting to give up hope of ever finding a reliable used car dealership. Before you throw in the towel completely, we invite you to explore a new kind of used car dealership right here in Albany, NY – DePaula Chevrolet.
At DePaula Chevrolet, we have heard, experienced, and witnessed first hand just how awful some used car dealerships can be. After hearing from hundreds of individuals who were treated poorly during their previous car buying experiences, we knew we had to do something about it. Not only is DePaula Chevrolet dedicated to providing everyone who visits us with an exceptional experience, we are determined to redefine the used car buying industry altogether. If you are fed up with everything about the used car buying process, then come into DePaula Chevrolet for a chance to see how things ought to be done.
Defining Our Commitment
DePaula Chevrolet may be a smaller-sized car dealership, but that minor detail hasn't slowed our commitment to redefining the used car buying experience for our customers. At DePaula Chevrolet, we don't treat our customers as sales numbers that we can boast about at the end of the month, but as a family. Our business was founded on the principles of family, and we are proud to give our customers a car buying experience built on that same foundation. When you walk into our showroom, you will be greeted with a smile, and treated with respect the entire time you are with us. Our sales team will provide you with guidance when you need it, and will allow you to shop our inventory in peace when you don't. Our customers never feel pressured into purchasing a vehicle that they are unsure of, and are provided with plenty of options that are well-suited for their individual needs and budgetary guidelines. To us, there is nothing worse than convincing a car buyer that they should purchase a vehicle that is priced outside of what they can afford. This not only sets a bad example for future financial goals but puts the buyer in a bad position that should have been entirely avoided. We always encourage our customers to set a budget prior to heading to a dealership to purchase their new or used vehicle and stick to it. Committing to a number on paper is a great way to ensure that you remain focused on your end goal, rather than get wrapped up in a bells and whistle vehicle that you may not be able to comfortably afford.
DePaula Chevrolet is fully committed to the happiness of our customers throughout their entire car buying process. If that means going out of our way to find you the perfect pre-owned car you have been dreaming of, then that is exactly what we will do. If your happiness is contingent on your new vehicle having been freshly washed and detailed, then we will make it happen. The focus here at DePaula Chevrolet isn't solely on the cars we sell, but rather the people we sell them to.
Never Leave Unsatisfied
The last thing we ever want to hear from our customers is that they were unsatisfied with their experience here at DePaula Chevrolet. Our dedicated team was specially selected because they actually care as much about our customer's satisfaction as we do. If at any point in your used car buying experience you feel anything less than fully satisfied, we hope that you address it with us directly. DePaula Chevrolet hasn't remained in business for all of these years because we swindle our clients into a pre-owned vehicle they have no interest in buying. Rather, our longevity is thanks to our unique ability to custom-tailor the car buying process for every person who walks through our doors.
Purchasing a vehicle can oftentimes take a few hours, which is why our comfortable lounge is well-equipped to help pass the time in an enjoyable way. From our complimentary Wi-Fi connectivity to semi-private workstations that allow you the option to stay connected to the office when you are away, DePaula Chevrolet is devoted to your complete and utter satisfaction. While mom and dad are able to sip on hot Starbucks coffee and connect their smartphones to our high-speed Wi-Fi, the kids are able to take advantage of our well-stocked playroom and even grab a cookie or two – but only if mom and dad say it's okay!
To put it very simply, everyone who comes into DePaula Chevrolet will enjoy the time that they spend here. From the car buyer to their companion, to the kids who reluctantly came along, DePaula Chevrolet is a welcoming place for all who enter. With a positive experience like the one, you will have at DePaula Chevrolet, your once hesitant kids will be begging to come back before you know it – and you might even find yourself searching for a reason to stop in for another visit yourself.
Everyone Can Buy a Used Car From DePaula
Whether you are buying your pre-owned vehicle in cash, financing it through a bank, or are interested in receiving in-house financing, due to less than perfect credit, DePaula Chevrolet is able to help. No one will ever be turned away from us because of unfortunate financial situations, and we are happy to say that we are able to help everyone who needs to purchase a vehicle do so. If you have bad credit, decent credit, or no credit at all, we can help you get into your next new-to-you car today.
The only person who we may have to turn away is your child who came down to the dealership with you, but we promise to make it up to them with plenty of great toys and a few snacks that they can enjoy.
Come Down and See Us Today
DePaula Chevrolet is always eager to meet new local residents, and see how we can help them get behind the wheel of a quality pre-owned car, truck, or SUV. Whether you are looking for a great used Chevy Sonic, a full-size Chevy Tahoe, a midsize Chevrolet Cruze, or even a vehicle from another automotive brand, DePaula Chevrolet has you covered.
Skip those other dealerships that have disappointed you in the past, and give us a chance to change your mind about the used car buying industry as a whole. DePaula Chevrolet is the right pre-owned dealership with the right level of dedication, commitment, and promises that we always keep. Don't delay, come down to our location right here in Albany, NY, today. We hope to see you soon and show you how we can start you on the road to new vehicle ownership.