Chevy Lease Deals – Albany, NY
Are you in the market for a new Chevy car, truck, or SUV? Maybe your current vehicle is getting up there in age and mileage and has more wear and tear, or you're simply looking to switch to a different type of vehicle because your needs have changed. Whatever the reason, there's a lot to consider when planning your next vehicle purchase. If you've been deciding between buying or leasing your next vehicle, there are some important factors to consider, and you might want to make taking a closer look at
Chevy lease deals
part of your initial research.
If you're a buyer who is looking for the most cost-effective option over time, then going with a brand new vehicle might make the most sense. But you're some one who is looking for the most current features? Choosing a lease deal may give you the freedom to get that new Chevy vehicle experience but at a lower price.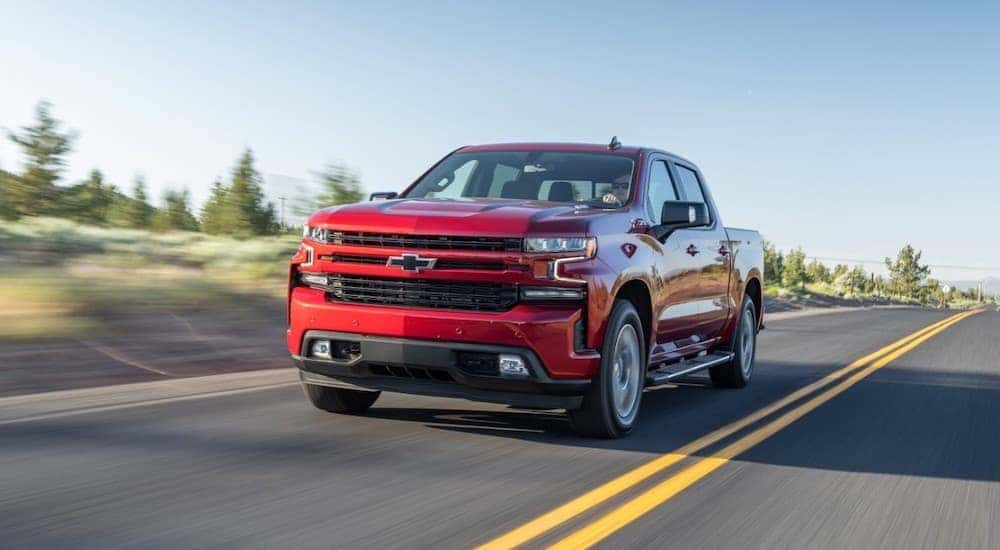 What is Leasing?
The traditional method of buying a new car with a conventional financing method (or cash) is fairly straightforward. A lending institution lends you the money, which you pay back in monthly terms for a period of several years. That monthly payment is mostly the principal balance, but some is also interest. When you pay off the loan in full, the car is yours to do what you want with. However, in recent years, leasing a vehicle has become a popular option for a lot of customers.
Leasing can be more appealing that buying for a lot of reasons, the most of which is lower monthly payments. In simple terms, when you lease a vehicle, you are essentially renting it for a period of time, and your payments go toward the amount at which the vehicle depreciates in the time in which you have it. This can offer some advantages that you can't get when buying a vehicle outright.
Because the vehicle is new, you'll be driving it during its most trouble-free period of time.
You'll always be driving a late model vehicle with more current technology and features, and which will likely still be covered under the original manufacturer warranty.
Because your monthly payments will be lower, you'll be able to drive a higher-priced, better-equipped vehicle that you might not be able to afford if you bought it outright.
You don't have to deal with rapidly declining values or have to deal with the hassle of selling it when the lease term is up.
For business owners, leasing a vehicle may present significant tax advantages.
At the end of your lease term, all you need to do is return the vehicle to the dealer.
There are some downsides to leasing as well, so it's important to weigh all of the pros and cons before deciding.
Leasing Saves you Money
As noted above, the number one advantage to leasing a Chevy is lower monthly payments, and who doesn't love to save money? But the savings don't end there. When choosing to lease a vehicle, your down payments will also be lower, which means it's easier to be into the ride you want. If you need to arrange for financing, leasing will often provide a lower interest rate on the loan, which adds up to even more savings in the long run. And because of all these savings, this can open up possibilities you didn't think were possible as far as what vehicle you might be able to get. Normally, some vehicles may simply be too expensive for your budget. But with the lower down payment and monthly payments, this allows greater flexibility in vehicle choice, and you won't feel locked into a certain Chevy model. An average car lease payment could be up to 60% lower than your payments would be if you were buying the same vehicle via a traditional auto loan.
If you intend to use the leased vehicle for your business, you can typically write off all of the monthly lease payment as a tax deduction. But even for personal use, many states only tax on the "usage" part of the lease – only the portion of the vehicle that you use and not the entire cost. Business buyers are urged to consult with a tax attorney to determine if leasing is the best option.


Leasing Provides Protection for Lessees
One important factor to consider when leasing a Chevy is that you won't own the vehicle – you're essentially renting it. This means that any excessive wear and tear or damage will be your responsibility since the dealership technically owns the vehicle. They will surely charge you for any necessary repairs outside of the norm.
However, if your leased Chevy runs into any mechanical problems, the dealership has you covered. Just as if you bought the car outright, leased Chevys come with factory warranties that cover any applicable mechanical defects or issues. So if you encounter any issues that are out of your control, you won't be responsible for paying for the repairs.
Leasing Provides the Ultimate in Flexibility
When buying a car outright, when the time comes where you decide you want a new one, you are responsible for selling it or trading it in when the time comes. If you're someone who does this every few years, you'll quickly learn how much value has been depreciated in that time, and you probably won't be getting the most value for the significant investment you are making.
Leasing makes better financial sense for buyers who are looking to swap out their vehicles every few years and provides the flexibility to turn in the vehicle at the end of the lease term for another. In this way, leasing provides for a better return on your investment.
At the end of your lease term, the process is simple – just return the vehicle to the dealer. At that point, the obligation is completed, or you can choose to lease another, it's totally up to you. You may also have the option of buying the vehicle you've been leasing for a pre-set price.

Why Lease with DePaula?
DePaula Chevy is the leading Chevy dealer in the greater Albany area with an extensive selection of Chevy vehicles to choose from. Our professional and courteous staff is ready to assist you in all phases of leasing your next Chevy, from initial research to test drives to financing to service after the sale. We invite you to join the DePaula family to become a preferred customer and receive discounts and benefits.
DePaula is proud to serve our customers, and our record of satisfaction has been proven by winning several awards including 2010, 2011, 2012, 2013, 2014, 2015 and 2016 GM Dealer of the Year Award; 6 Time winner of Chevrolet Genuine Leader Award; 7 Time General Motors Standards of Excellence Leadership Award; 7 Time General Motors Mark of Excellence; and the #1 Chevrolet Certified Pre-Owned Dealer in all of the Northeast! Our customers are happy because of the superior customer service we offer throughout the entire car buying process.
Visit our showroom today on Central Avenue in Albany and talk to our sales team to learn more about how we here at DePaula Chevy can arrange the perfect lease for your next Chevrolet vehicle!