Chevy is Helping New Yorkers Fight Pollution and Save Money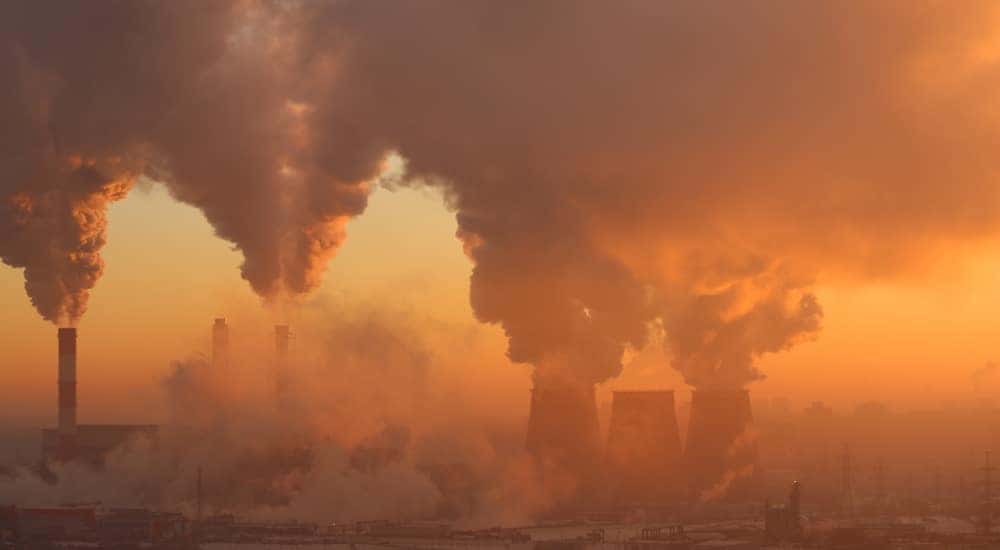 The pitch to recycle is to save the planet. While this altruistic motive may work for some, others want to know what's in it for them. The drive to adopt an electric vehicle runs much the same course. However, a new government program has New Yorkers seeing green, and we're not just talking about the grass.
It's a great time to get an electric car from your neighborhood Chevy Dealer. Not only will you be helping to save Mother Earth, you'll save your wallet some agony, too. In an effort to encourage drivers to get excited about eco-friendly vehicles, Governor Andrew M. Cuomo introduced his Charge NY initiative, which offers a Drive Clean Rebate of up to $2,000 for new electric car purchases or leases. This, combined with a Federal Tax Credit of up to $7,500, makes for a Can't-be-beat opportunity to get into a plug-in hybrid or battery-powered car.
Behind the Wheel: Why You Should Go Electric
Hybrid and electric vehicles have come a long way since their inception. Today, they offer a cutting-edge, technology-infused driving experience that would make even the most passionate car enthusiast giddy. Contrary to what you may think, electric vehicles have impressive pickup, delivering fast and smooth acceleration. And they no longer sound like grumbling stomach when they do, but instead offer a quiet and enjoyable ride.
Electric cars consistently save time and money. Instead of having to worry about filling up the empty gas tank when you're already late and rushing to get to work, when you own an electric vehicle, you start every morning with a full tank. Just plug the car in when you get home in the evening and in the morning, you're ready to go. And with over 1,600 car-charging stations across NY State and another 3,000 to be installed by the end of next year, you're never far from a boost. Electric motors also require less maintenance than conventional gas-powered cars because they do not need oils changes.
Then, there's the obvious benefit of enabling a cleaner future. Transportation accounts for 42% of New York State's greenhouse gas emissions. By replacing your gas guzzler with an electric option, you're taking a positive step in the right direction and having a direct impact on the success of environmental programs.
And if those weren't good enough reasons to make the switch, owning an electric car is financially rewarding. The Federal Tax Credit of up to $7,500, coupled with the new Drive Clean Rebate of up to $2,000 makes purchasing or leasing an electric vehicle that much sweeter of a deal.
Drive Clean & Save Green
Governor Cuomo's initiative, which is open to all New York State residents, offers a point-of-sale Drive Clean Rebate of up to $2,000 towards the purchase or lease of a new electric vehicle. Obtaining the rebate is simple. All you have to do is purchase or lease a qualifying car from your local participating NY dealer and an immediate discount of up to $2,000 will be applied at checkout. When combined with the Federal Tax Credit of up to $7,500, saving the planet by purchasing an electric car is an opportunity worth taking.
The Charge NY initiative is currently supported by $70 million in funding through the state budget and a charge paid by existing power plants to promote electric cars as part of its effort to reduce greenhouse gas emissions by 40 percent before the year 2030. Of that, $55 million is slated for the Drive Clean Rebates and $15 million is dedicated to making electric car-charging stations more accessible, with 3,000 to be installed by the end of next year.
More than 2,300 rebate applications have already been approved at a cost of $3 million to the program. "The Drive Clean Rebate is providing car lovers with affordable options to lower their carbon footprint," says Alicia Barton, president of the state Energy Research and Development Authority in charge of administering the program.
Both credits can be applied to plug-in hybrid electric cars, all-electric cars or hydrogen fuel cell cars, though the exact amount of the Drive Clean Rebate will vary depending on the model and its range.
Chevy Has the Hookup: Volt & Bolt EV
Making the switch to an electric vehicle is easy at your neighborhood New York Chevy dealer. Chevrolet has two great options that will make you wonder why you didn't hop on the electric bandwagon sooner.
The Chevy Volt is a plug-in hybrid electric model, starting at $34,095 MSRP (before incentives and tax credits), which allows up to 53 pure electric miles and up to 420 miles fully charged and gassed up. Powered by two electric motors working in sync, Volt is built to optimize efficiency and make your battery last longer, without compromising power or performance. And when the battery runs low, the Chevy Volt seamlessly transitions to the use of its gas-powered generator to keep you going. Volt intuitively seeks ways to efficiently use energy while on the road by capturing its own momentum to recharge through regenerative braking and Regen on DemandTM.
Chevy Bolt EV is a battery electric vehicle with a starting MSRP of $37,495 (before incentives and tax credits). It is everything you want in an electric car starting with a mind-blowing EPA-estimated 238 miles of range per charge. But the fun doesn't stop there. Bolt has a show-stopping exterior and surprisingly roomy interior that you wouldn't expect of an electric vehicle. If you thought that going electric would mean sacrificing performance features, think again. Chevy Bolt goes 0 to 60 in less than 6.5 seconds and charging is as easy as plugging in a cell phone. With the option to fold the rear seats flat and an available false cargo floor, on top of standard 56.6 cu. ft. of cargo space, the Chevy Bolt has the storage you need.
Both models feature full mobile integration with Apple CarPlay and Android Auto, built-in 4G LTE Wi-Fi, and the myChevrolet mobile app so you can stay connected no matter where Chevy takes you. The two models also share Chevy's advanced safety features like Lane Keep Assist, which alerts you to unintentional lane departures.
Once again, Chevy is challenging existing ideology, this time by reinventing what an electric car can be. Whichever model you choose, your local Albany NY Chevy Dealer will provide guidance on your electric vehicle options and your savings incentives through the new Drive Clean Rebate program.