Buying a Used Car: What Matters Most?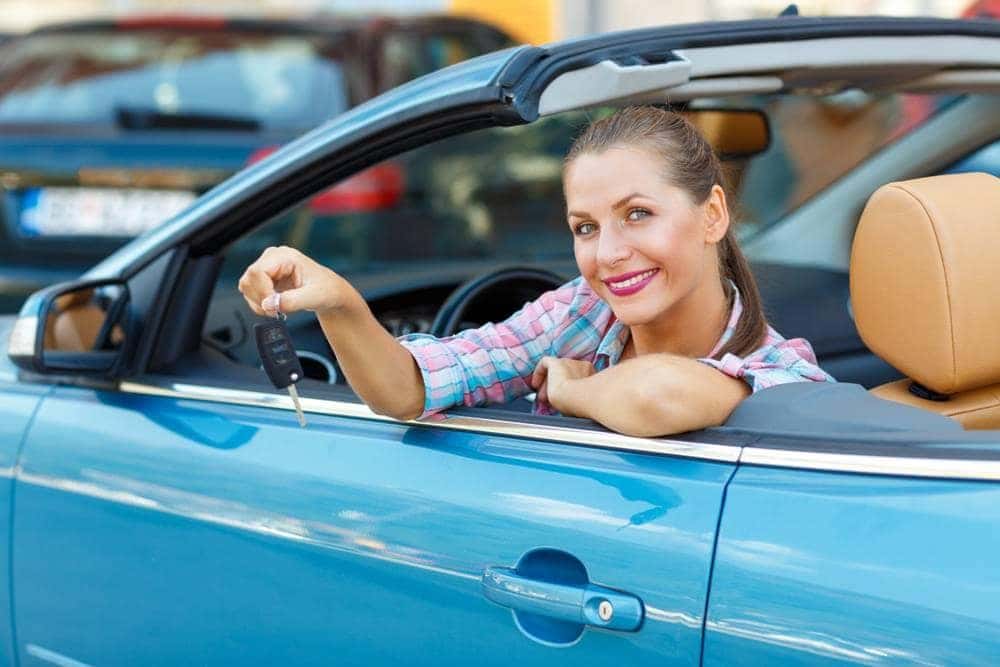 Buying a car is a big deal. Despite the fact that it is one of the most expensive purchases a person will make in his or her lifetime, a new or used car also demands a fair level of commitment well past the initial financial implications. While this tends to be true of both new and used vehicles, it seems to be much more of an issue when it comes to buying pre-owned. Unfortunately, this is a fact that is hard to deny and even harder to navigate through. Before you succumb to this perceived impossibility, let's discover what matters most when buying a used car.
Buying Used: Know What Matters Most
Oftentimes, sifting through the used car buying confusion can be as easy as determining which is better in the debate between CarMax vs DePaula Chevrolet. While this may be the simple way to conclude an answer to used car shopping, it isn't the only way to understand what all goes into this perceived risky purchase.
When it comes to heading out to a dealership to purchase a pre-owned vehicle, what matters most to you? Take a look at the top concerns of used car shoppers, and see how to work through each one in order to make the most out of your car buying journey.
Age: Ageism – it's alive and well in America, and rampant in the used car buying industry. As more new vehicles are released with newfangled technology and safety features, the older models are becoming archaic fossils that few buyers want anything to do with. If the latest tech and updated specs mean a lot to you as a driver, then consider cars that are less than five years old. Even vehicles from as early as 2009 offer Bluetooth phone connectivity and advanced safety features, so don't count those older, less expensive models out just yet. Rather than only look at the age of a used car, consider all aspects before signing on the dotted line.
Mileage: Perhaps more important and more telling than the age of a used car, is how many miles are on the old odometer. A car from 2010 can have 75,000 miles, just as easily as a vehicle from 2016 can sport the same odometer reading. Mileage is a great indicator of the general wear and tear put on a vehicle, and can be a window into how the car was used. Whether for a daily rigorous commute, or long-winded road trips, these things can be clues as to the longevity of a used vehicle purchase and might mean the difference between happily owning your car for years, or angrily retiring it after a few months.
Condition: This is likely the most important aspect of any used car purchase, and can be the deciding factor in many different ways. Someone on a tighter budget may find him or herself settling for a vehicle in less than perfect condition, while someone who has a more generous amount of money to spend will not entertain a used car that isn't pristine. Whichever side you find yourself on, making sure the used car you purchase is in good working order, and up to your specific standards is critical.
Make and Model: For some car shoppers, a specific make and model vehicle is crucial to their used car purchase. For others, finding a vehicle that fits into their budget and list of "must-haves" is more of a priority. Regardless of where you stand on this issue, be sure to do some research into the make, model, and year of a vehicle you want to buy. While a car may be well known for providing exceptional performance and dependability one year, it may have flunked in this area the next. Bottom line – do your research.
Parts and Components: There is always a certain level of risk associated with buying a used car, and by making a pre-owned purchase, you are automatically assuming any risk that may be involved. Depending on where you purchase your used car from, it may be wise to bring along a mechanic or someone who is knowledgeable when it comes to a vehicle's parts and components. These individuals will know where to look, what to look for, and should be able to point out any red flags that may not be obvious to the untrained eye. A good dealership won't sell used cars that are flawed, but a great dealership won't mind you having the vehicle inspected prior to purchase. If a used car dealer has nothing to hide, he or she won't mind the added due diligence.
What type of used car are you looking for? Whether you know for certain or not, it will certainly pay off, in the long run, to complete a small amount of research prior to jumping in feet first. Dip your toes in the water, get a feel for what used car buying is like, and be sure to understand the scope of the vehicle you end up buying. Not taking the time to complete these steps, or neglecting to consider one area over another, can end up costing you in the long run. You work hard for the money you make, don't squander it in a way that doesn't respect that hard work.
Find a Quality Used Car with DePaula
Finding a high-quality used car shouldn't be hard, and it isn't with DePaula Chevrolet. Come down to the dealership Albany residents trust the most, today. Our expert team is waiting to help you discover how simple and easy buying a dependable and great quality used car, truck, or SUV can be. There is nothing more important than knowing your car can be relied upon to get you to work, get the kids to school, and transport you safely throughout your daily routine – and DePaula Chevrolet can help ensure that reality for you, today.
Why risk purchasing a used car from a shady roadside dealership that isn't backed by the kind of reputation that DePaula Chevrolet is known for, or from a big box store that doesn't have your best interest at heart? Discover the difference at DePaula Chevrolet, today.