Your Top Reasons for Shopping Commercial Trucks with Us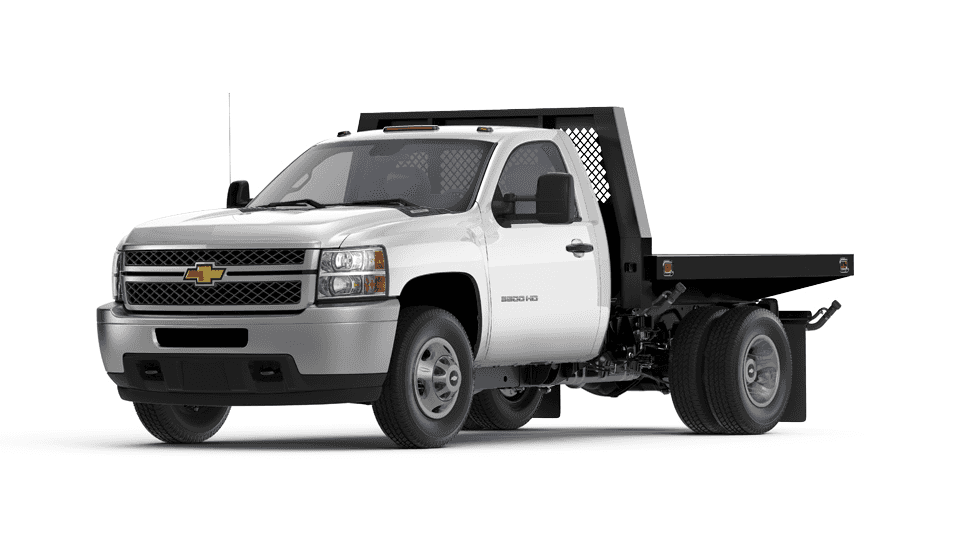 Looking for dump trucks for sale near Albany can lead you to some sketchy dealerships. How were these trucks treated? Were they inspected? Is there any type of CarFax report?
All of these are legitimate questions that can and should be asked when you're searching for your next commercial truck. When it comes to something as important as a truck that you need to get the job done, why take a gamble? Come and visit us at DePaula Chevy. Your buying experience with us will ensure you get the absolute best truck for your money in addition to outstanding customer service.
If you're shopping for your next commercial truck, we invite you to shop our new and pre-owned collection. Here are your top reasons for shopping commercial trucks here at DePaula Chevy!
Trucks for Any Type of Job
No matter what type of commercial truck you're looking for, we're happy to help you find the right truck in our selection.
We have dry freight trucks like the 4500 Low Cab from Chevy in addition to more versatile vehicles like the LCF 3500 with a stake bed. We also offer Silverado trucks with various service bodies, including the 3500HD with a service body, the 2500HD with a Reading service body, and the Silverado 1500 with the Knapheide service body.
These trucks are more than capable to tackle just about anything you need them to. When you need a truck that gets your job done, you can count on Chevy's lineup of both light and heavy-duty pickups to do the job.
With various engine options and trim levels, you can choose the Chevy that works best for your needs. This includes a diesel option with more horsepower and torque, to a lighter truck that gets better fuel mileage but can still pack a serious towing punch.
When you're ready to discover your options with DePaula Chevy, we invite you to come check out our commercial truck selection in Albany.
Options to Please Any Truck Driver
With so many different cab and bed configurations for your Chevy commercial truck, why settle for anything less than exactly what you want?
Our stock of new and used commercial trucks from Chevy will ensure you never have to compromise again when buying a vehicle. Whether you want a dump body, a stake bed, or a service body, we have these vehicles in stock and they can be ready to tackle your job in just a few days.
DePaula Chevrolet's used trucks come in a variety of different configurations both new and used for you to decide on your perfect vehicle. A dump body on a 3500 with a regular cab configuration is ready for your taking. If you decide you want a Reading dump body with a crew cab, we can help you out.
With options to please any truck driver with Chevy's commercial vehicles, we're just a different kind of car dealership. Our online search options make it easy for you to find the vehicle you're looking for. If you're not sure whether we have something in stock, give us a call to find out and we'll be happy to assist you.
We even stock commercial trucks with Air-Flo and Rugby dump bodies or a cab chassis. It doesn't matter what type of truck you're looking for; we'd love to help you find it. Give us the opportunity to put you in your next commercial truck!
Why We're Different
Customers in Albany and all over the Northeastern United States trust as their number one Chevy dealership because we're just different.
We love our customers and treat them like family. Our customer service experience makes you feel right at home like no other dealership can. We even offer free Wi-Fi in our waiting area in addition to a children's play area and work stations for those who need to stay busy while on-the-go.
DePaula Chevrolet has weekend service hours in the event that the work week just doesn't fit your schedule. We know that not everyone works the same hours or has the same availability so we make sure we can accommodate you any way we can.
When you shop with us, you have instant access to the DePaula Chevrolet Preferred Customer program, which gets you benefits like $25 towards any services, parts, or accessories purchase and 5% off any non-warranty maintenance work. You'll also receive $250 towards your next purchase when you enter this program!
If that doesn't convince you to shop with us, just review our rewards and ratings. We've won General Motors Mark of Excellence Award seven times and we're ranked the #1 Chevrolet Certified Pre-Owned Dealer in the entire Northeast!
Sell Us Your Old Truck
We'd love to buy your old commercial truck when you're ready to get rid of it. Our process is simple—you bring the vehicle in, we take a look, and present you with a written offer. You're free to take or leave the offer; there's absolutely no pressure.
If you do choose to sell your vehicle with us, you leave with a check. Or, we can talk about using the money for your old commercial truck as a credit to your new commercial truck. Come in and let's talk about all your options at DePaula Chevy.
See You There!
We want to be a part of your next commercial truck buying experience. No matter where you're from, come and visit us in Albany. You'll find our service and selection of vehicles like no other dealership out there because we take the extra steps to ensure your satisfaction.
When you're ready to shop Chevy, you're ready to shop at DePaula Chevy for your commercial truck. Find out what your options are with our experienced and friendly sales team.
Let us help you find your next commercial truck at DePaula Chevy. Give us a call at (518) 278-6036 or come visit us at 785 Central Ave Albany New York. We look forward to being your one and only Chevy dealership in Albany!