Your 10 Step Checklist for Choosing the Right Used Car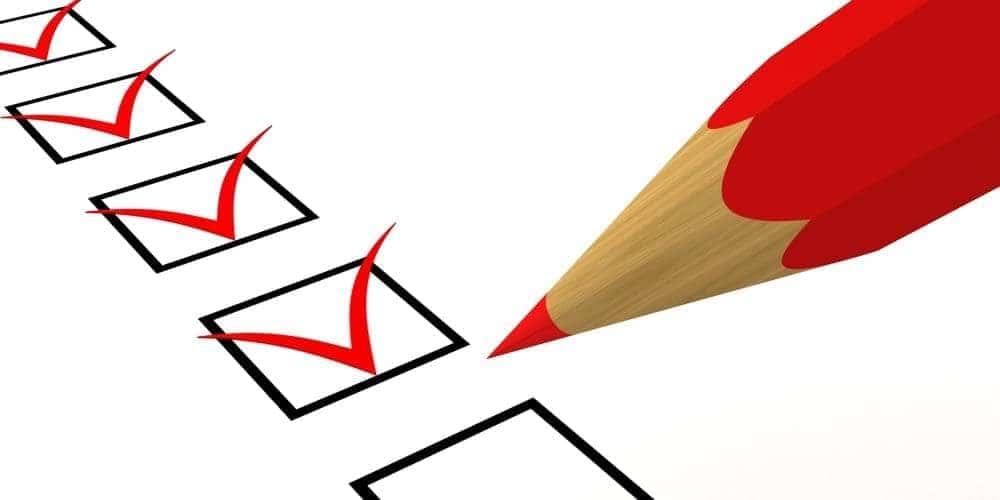 Finding that perfect used car can seem like an intimidating process – especially if it's your first time around. There are literally millions of used cars out there in lots and dealerships located coast to coast. But when it comes to knowing just what to look for, even when browsing the very best and most trustworthy used car dealers in Albany, NY, it's important to keep a few basic guidelines in mind. That way, you'll end up with just the car you're looking for every time you search for your next quality used vehicle.
1. Picture Your Ride – Off-Road or Street Smart?
Knowing exactly what to look for in your used vehicle really comes down to picturing yourself enjoying it to the fullest. At its most basic level, determining what kind of vehicle you need may just require some forethought as to what kind of terrain you'll be tackling and what you may need to make that a reality.
Consider your ride ahead: will you be pounding over miles of pavement? You may be looking for a reliable sedan, or a road-ready SUV. Want to take on the toughest trails? Look to an off-road-ready SUV or pickup, which will be able to handle terrain that's a bit more challenging. Figuring out your ideal path can help identify the right vehicle for your needs – so don't be afraid to picture yourself enjoying the ride right off the bat.
2. Family Friendly or Made for Enjoyment?
What you look for in your used vehicle may very well depend on who you plan on bringing with you on your most exciting adventures. For the family member on the go, a nice and safe SUV may be the better option, while single riders and youngsters on the move may be in the market for something a bit more flashy. Whatever you end up choosing, it should fit your style and your needs – all of which are important when it comes to finding the right used car.
3. Narrow Down Your Body Style
When it comes to choosing the right body style in your next used vehicle, choices can be a bit more complicated than the standard SUV vs. truck vs. sedan debate. These days, those distinctions can be a lot more fluid – with compact, mid-size, full-size, and crossover all owning their own share of the market. These distinctions don't just make a difference in style – they can also affect efficiency and power, and that can be a critical piece of the puzzle. Do your research and embrace the selections – they'll be easier to navigate after a second glance.
4. Shoot for Efficiency Based on Your Commute
Choosing the right efficiency in your used vehicle is as easy as considering exactly what kind of driving you to plan to do. Have a short or even nonexistent commute? It may be in the cards to choose something a bit less efficient but with a bit more oomph and engine power. But for those facing a hefty daily drive, it's probably wisest to choose a low-mileage, high-efficiency option – that way, you'll reduce the long-term costs by leveraging better fuel economy.
5. To Hybrid or Not To Hybrid?
These days, it's easier than ever to find an affordable, efficient, and enjoyable hybrid model awaiting a new owner at your local used car dealer. That's because a decade of hybrid advancements mean there are plenty of used hybrid models out there at great prices, offering amazing fuel efficiency with a sticker price you'll only find by buying used.
6. Choose Your Tech – From Simple to Modern
Much like hybrid technology, entertainment and safety technology have also made noticeable leaps and bounds over the past few decades. That means the cars on the roads today, even those a few years old, still pack a pretty impressive array of modern tech to enjoy as the years go by. Keep a lookout for connectivity and Wi-Fi availability – they can be seriously handy when you're on your next big adventure.
7. It's All About Loyalty – Brand Loyalty
Drivers tend to stick with brands they trust – and that's really not such a bad idea. Knowing a manufacturer as a loyal driver can give you a unique perspective on exactly what to look for and what's best in a brand's models, even those that've been off the line for a couple of years. If you're the kind to stay loyal to a brand, that very brand may be a worthwhile starting place for your used car search.
8. When it Comes to Price, Think Monthly – But Don't Forget Long-Term
One of the main draws of shopping for a used vehicle is the savings you can expect as a buyer. This is a great opportunity to think both short-term and long-term about your car payments, since you may be able to browse for vehicles by your preferred payment. Choose the monthly installments that work best for your budget, but don't forget to consider the costs from a long-term perspective to know just how much you'll be spending – and saving – by buying used.
9. Finding Financing Can Be Easier Than You Think
For most buyers in the market for a used vehicle, finding financing can be as simple as negotiating with the dealer directly. That's because used vehicles cost less and tend to represent a lower-risk investment for a trusted used vehicle dealer. Look for financing close to home when shopping for a vehicle and you may just simplify your purchase for the years ahead.
10. Ride Away – And Don't Forget to Have Fun
Once you've made the hard choices, the fun part can finally begin – getting on the road and getting on with enjoying your new-to-you pre-owned vehicle. The fresh air will taste twice as sweet knowing you shopped smart for your used vehicle, and that you got a great deal without sacrificing what you wanted. Keep these tips in mind and you too can know the joy of choosing the right pre-owned vehicle – so get out there, and get ready to love the ride ahead.