Why the 2017 Chevy Silverado 1500 Is a Perfect Commuter Vehicle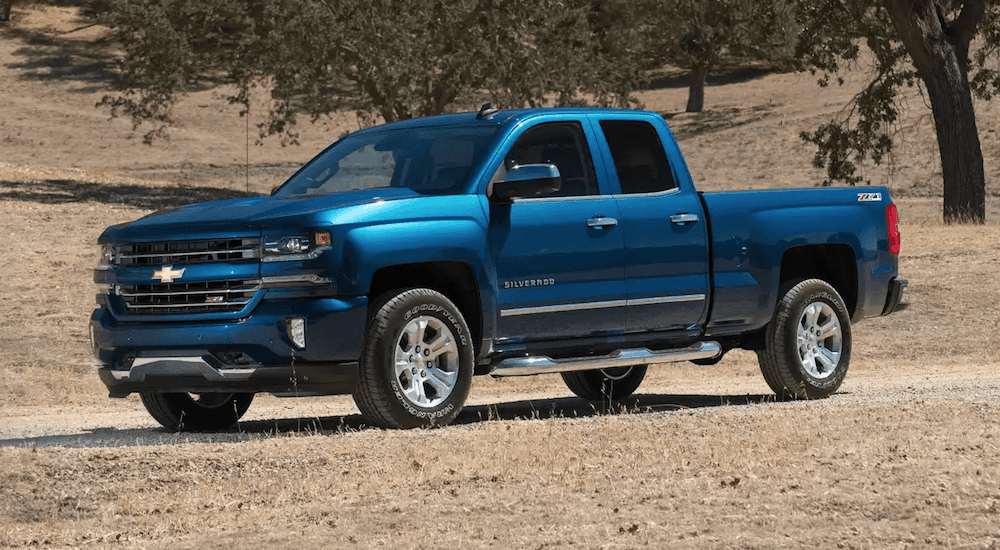 The 2017 Chevy Silverado 1500 is one of the most capable pickup trucks in the entire industry, and customers generally pursue this model when they're seeking the perfect worksite companion. This logic makes plenty of sense, as the vehicle can be equipped with several different powerful engine offerings, and these muscular units lead to optimal towing specs.
However, the 2017 Chevy Silverado 1500 is generally ignored by those seeking a standard commuter. Well, this is a rather shortsighted opinion, as the model has proven to be the perfect option for those seeking a vehicle that can get them to and from work. The pickup includes a number of notable amenities that will improve the driving experience, and the unexpected efficiency specs will keep costs relatively low.
Below, we've provided several reasons why the 2017 Chevy Silverado 1500 should be regarded as an optimal commuter. That way, when it's time to start searching for trucks for sale, you'll know exactly what model you want to pursue…
Efficient Engines
Every consumer expects muscle from their new pickup truck, and that sentiment is certainly true when it comes to the 2017 Chevy Silverado 1500. Each of the brand's three offerings can deliver a whole lot of power, leading to an assortment of best-in-class specs. For instance, the 4.3-liter V6 engine manages to pump out 285 horsepower and a best-in-class 305 pound-feet of torque, leading to an impressive 7,600-pound towing capacity. The 5.3-liter V8 boosts those power specs, providing drivers with 355 horsepower and 383 pound-feet of torque (leading to an 11,100-pound towing capacity). Finally, the hulking 6.2-liter V8 engine manages to crank out an astonishing 420 horsepower and 460 pound-feet of torque, leading to a best-in-class 12,500-pound towing capacity.
Speaking of towing, the Silverado contains a number of amenities that should positively influence your truck's ability to haul a large load. For instance, engineers included a new brake controller, providing the driver with optimal stoppage power. The Hill Start Assist mode will provide drivers with that extra bit of stoppage power, while the Tow/Haul Mode and StabiliTrak technology (with the accompanying Trailer Sway Control) means you'll constantly have a solid handle on your hauled goods.
While those performance capabilities are certainly notable, they're not the engine attributes that have the biggest influence on the vehicle's standing as a commuter. Rather, that trait can mostly be attributed to the vehicle's incredible efficiency, as the Silverado delivers numbers that are rarely seen in this segment. Ultimately, owners can expect these specs from the three available units:
4.3-liter V6: 24 miles per gallon on the highway, 18 miles per gallon in the city
5.3-liter V8: 23 miles per gallon on the highway, 16 miles per gallon in the city
6.2-liter V8: 21 miles per gallon on the highway, 15 miles per gallon in the city
Comfortable, Technology-filled Interior
Ultimately, you're going to be spending the majority of your time inside the actual pickup. Therefore, you're going to be hoping to see a number of comfort and entertainment amenities included in your new ride, and there's no denying that the 2017 Chevy Silverado 1500 delivers in this regard. For starters, the foam seats will provide occupants with optimal comfort, allowing them to sink in during any long journey. Meanwhile, the various sound-deadening features (including the triple-seal inlaid doors and the redesigned windshield) will eliminate the sound of the engine or wind emanating in your cabin, thus providing you with a peaceful commute.
If you're looking for some entertainment, then you can capitalize on the accompanying Chevy MyLink unit, which provides easy access to an assortment of useful applications. The unit also includes smartphone compatibility, allowing you to make calls or send messages during your journey. If you're looking to keep that gadget fully juiced than the various USB ports will provide the necessary charge (there's also an available 110-volt power outlet for laptops). Alternatively, drivers can rely on the wireless charging dock, which means they can keep their smartphone juiced without having to deal with those pesky wires.
Utmost Safety
Of course, if you're going to be using your new Silverado as a commuter, then you'll surely want the vehicle to be equipped with a number of safety functions. Fortunately, the Silverado includes a number of amenities that should keep drivers out of harm's way. For starters, the array of preventative safety functions are intended to prevent an accident. The accompanying Enhanced Driver Alert Package includes functions like
Low-Speed Forward Automatic Braking (can detect when a collision is imminent and adjust the brakes accordingly)
Forward Collision Alert (will notify the driver via audible and visual cues when a collision is imminent)
Safety Alert Driver Seat (instead of being notified via audible or visual alerts, the vehicle can warn the driver via a vibrating seat)
Lane Keep Assist (prevents drivers from accidentally swaying into another lane)
Front and Rear Park Assist (will help guide the driver into a tight parking spot)
Rear Vision Camera (allows driver to monitor everything that's happening behind their vehicle)
If the driver does find themselves in a crash, they can rely on the six standard airbags to provide them with the necessary amount of cushion. The accompanying high-strength steel safety cage will also protect occupants, as the truck's structure shouldn't be compromised during a collision. If help is needed, drivers can use the OnStar Automatic Crash Response system, which will subsequently send emergency personnel to the site of the crash.
Perhaps the most clever inclusion is the Teen Driver Technology, which proves to be the perfect accompaniment for any inexperienced driver. The unit provides a number of functions that are intended to promote safe driving habits. For instance, the teen driver won't be able to access the accompanying speakers until occupants have secured their seat belts. Furthermore, the vehicle will automatically activate all of the pickup's premier safety functions when they've taken the wheel. Best of all, parents can monitor their child's habits when their trip has concluded, as the Silverado provides an extensive in-vehicle report card.