Why Should I Lease With Chevy?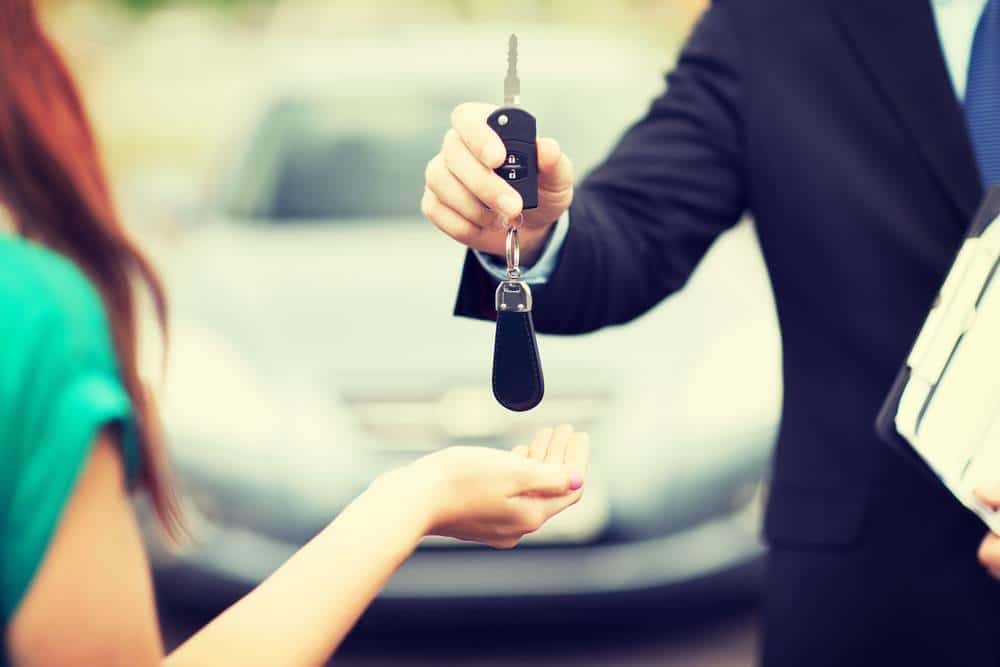 Thinking of getting a lease?
You are in the right place. We have the best selection of Chevy lease deals on the market. Whether you are looking to trade up into a newer model car or truck, or want to downsize to a more economical fuel efficient hybrid, DePaula Chevy has the lease you are looking for.
Why Lease a Chevy?
Accolades speak for themselves. Chevrolet has earned more J.D. Power awards for Initial quality in 2016 than any other major car company.
Safety is a huge deal in today's car buying decision process. Chevy has two IIHS Top Safety Picks for the 2017 model year: the Chevy Volt and the Chevy Malibu. (2017 Chevy Volt when equipped with available driver confidence II package, and 2017 Chevy Malibu when equipped with available Driver confidence package.)
Chevy has also received a "Green Car of the Year" award two years in a row. The 2017 Chevy Bolt EV offers an EPA-estimated 238 miles electric range, while with the 2016 Chevy Volt, an owner can expect a whopping 1,000 miles between fill-ups on a full tank with regular charging.
The 2017 Chevy Bolt EV was named Motor Trend's Car of the Year and the North American Car of th Year.
The 2017 Chevy Spark was named the Highest Ranked City Car in Initial Quality by J.D.POWER
Chevy Has Your Needs Covered
Different people expect different results from their vehicles. That's why Chevy is proud to offer many different types of models to fit anybody's individual vehicle needs.
Need a sedan for the family? Try on the impressive Impala or the sleek Malibu for size.
Worried about the environment, or do you maybe just want to grab that extra tax credit from Uncle Sam? The Chevy Bolt EV or Chevy Volt may fit just right.
Need a little more room for playtime? The Chevy Equinox or Chevy Trax has the cargo space you need. Or maybe being able to spread out a little is more your style. Chevy has the acclaimed Traverse or the mighty Tahoe to fill those shoes.
Are power and safety your primary priorities? Fear not, for the superb Suburban is still offered by Chevy and is now better than ever.
Even businesses large and small will find the Chevy Colorado perfect for hauling and towing while appreciating its 26mpg highway fuel economy. Saving the best for last is the ultimate Chevy Silverado. The most dependable, longest-lasting full-size pickup on the road. For business or pleasure, satisfaction comes standard.
Should I Lease At All?
Absolutely! Everybody should lease a car. At least once to try it out. Leasing provides the following perks:
Lower Terms: Most lease contracts run from 24 to 36 months, way less than a financed bank loan.
Smaller Payments: The lessor only pays the loss of the residual value over time. Basically, you pay for the time you use the car instead of the whole brand new car price.
Bumper to Bumper Warranty: Most leases come with a great manufacturer's warranty which will cover the car throughout the entire lease period. No surprise mechanic bills or repair fees.
Down Payments: Usually, especially to qualified buyers, there is almost no, or a very low, down payment due at time of lease signing.
Choice: Most often, a lease allows the lessor to choose any car they want. Often times a vehicle that would normally be out of the buyer's price range is attainable. Since it's a lease, however, the payment is lower so a higher valued vehicle is an option.
If you are like most people and always seem to have a car payment, considering a lease is definitely something worth looking into.
Why Depaula?
Depaula Chevy is family owned and operated since 1980. We pride ourselves in customer satisfaction and we love cars! We offer superior customer service, from whichever department you happen to be visiting.
Depaula Chevy has won the GM Dealer of the Year Award (Capital Regions) seven years in a row! No need to blush.
Offering special Chevy Lease deals through our Business Elite fleet program, DePaula Chevy also invites professionals to check out our commercial service and sales program for businesses large and small.
We offer a super accurate online service appointment scheduling option tailored to your busy life. Depaula Chevy has a professional shuttle service offered to you when needed at your convenience.
So What Can I Lease from Chevy?
Chevy models available for lease cover almost any need you can imagine.
The Cruze, Malibu, Impala, Volt, Camaro, Corvette, Sonic or Spark are just a few of the car options that Chevy offers. Some SUVs and crossovers include the Trax, Equinox, Traverse, Tahoe, and Suburban.
Maybe a truck or van is more in line? Chevy has the Colorado, Silverado, Silverado HD, Chevy Express or the City Express (Vans).
No matter what your individual vehicle needs are, the Depaula Certified Chevrolet auto dealer will be able to accommodate your driving needs. At Depaula Chevrolet dealers, we pride ourselves on serving not just our local community, but the auto industry as a whole.
Remember, family owned and operated for over 37 years means a lot of satisfied customers make up our legacy. Just take a look at some of our testimonials for proof that we strive for excellence in helping our customers "Find New Roads" every day. To find a Chevy lease deal that is just right for you call, email, chat or stop by our convenient Albany location at 785 Central Avenue, in Albany, NY.
Our sales professionals would be extremely happy to assist you in finding, locating, and fitting the right car to your needs and your budget. We proudly serve the Albany, Schenectady, and Troy area residents. Pre-qualify online for a smoother and quicker car leasing experience. Keep in mind that we value your trade and have many new lease specials, used car specials, and financing options. Contact us by your preferred method so we may find the Chevy lease deal that best suits you. When it's time for a new car, think DePaula Chevrolet.