Why Leasing Your Next Vehicle Might Be Right For You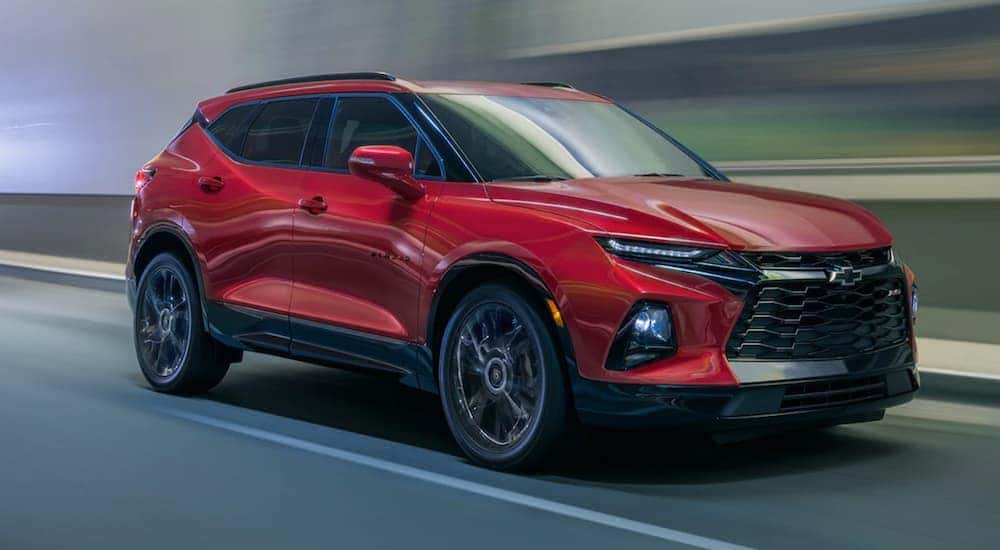 Are you someone who's interested in the newest and the best? Have you ever owned a vehicle and, several years in, wished you could upgrade but were stuck in an extended payment plan? If so, it might be a better option for you to lease your next vehicle instead of buying it. While buying a vehicle absolutely has its benefits, it isn't the right path for everyone. With the number of Chevy lease deals available, you'll find it is possible to land more car or SUV for the same money. So if you're currently considering a lease option but are not exactly sure if it is right for you, here are several reasons why leasing your next vehicle might be best. 
Slash The Monthly Payments
You'll quickly discover the monthly payments for a lease are greatly reduced when compared to buying the vehicle. Depending on the vehicle and the lease agreement, you can see monthly payment costs drop close to 60%.
With these kinds of savings, you'll have access to even more vehicles. What might have been out of your budget as a new vehicle may no longer be out of your budget as a lease.
Drive The Latest and Greatest
What always seems to happen is you'll buy the latest vehicle release, you'll be happy with it for the next year or so, and then you'll see the updates available on the following model year. Sometimes these updates are minor. However, when Chevy releases a new generation of the vehicle, there will be substantial upgrades. If you purchased your vehicle, you'd likely be stuck with paying off the vehicle for several years. However, if you decide to lease your vehicle, you might, at most, be forced to wait just one or two more years. It all depends on the length of the lease you sign, but if you sign a three-year lease, you'll find yourself sitting behind the wheel of the latest and greatest model releases more often than not.
Ditch The Repair Costs With A Lease
One of the biggest issues with owning your vehicle and partaking in a five or six-year payment plan is the associated costs of the repair. The manufacturer's warranty will last you some time, although this does depend on the vehicle and the parts in question. However, eventually, you'll likely need to pay for vehicle maintenance (especially as the vehicle crosses the 50,000-mile mark). However, that isn't the case with a lease. If you sign up for a 36-year lease (three years), just about any kind of repair you need to make will be covered by a bumper-to-bumper warranty. So outside of repairs required from an auto accident, your maintenance costs will drop significantly. 
There's Always A Great Chevy Leasing Deal Option Available
No matter the time of year you begin looking for a new vehicle, there will always be a new leasing deal for you to consider. It doesn't matter what style of vehicle you are interested in; you will be able to find a money-saving opportunity. If you'd like, you can sign up for a lease the very first day a vehicle comes in off the lot. Or, if you want to save even more money, you can wait to lease the previous year's model. This is one option if you are not necessarily looking to drive the most brand new vehicle but instead want to save money. 
Of course, the best way to find out what kind of new Chevy lease deals are available is to check out our website. Here you'll find all the current lease deals available. And if you ever have any questions regarding the vehicles that are or are not covered by the leases, or if you have further questions about a lease in general, feel free to contact us at your earliest convenience.
Avoid Diminished Value Issues When Selling Your Car
When it comes time to sell your current vehicle, potential buyers will look into whether your vehicle has been in an accident or not. If it has been in an accident, it will instantly take a hit in potential value due to its perceived diminished value. People do not want to buy a used vehicle if it has been in an accident. This means that if you were ever involved in an accident, even if it wasn't your fault, you will likely see a sizable reduction in the amount you can ask for.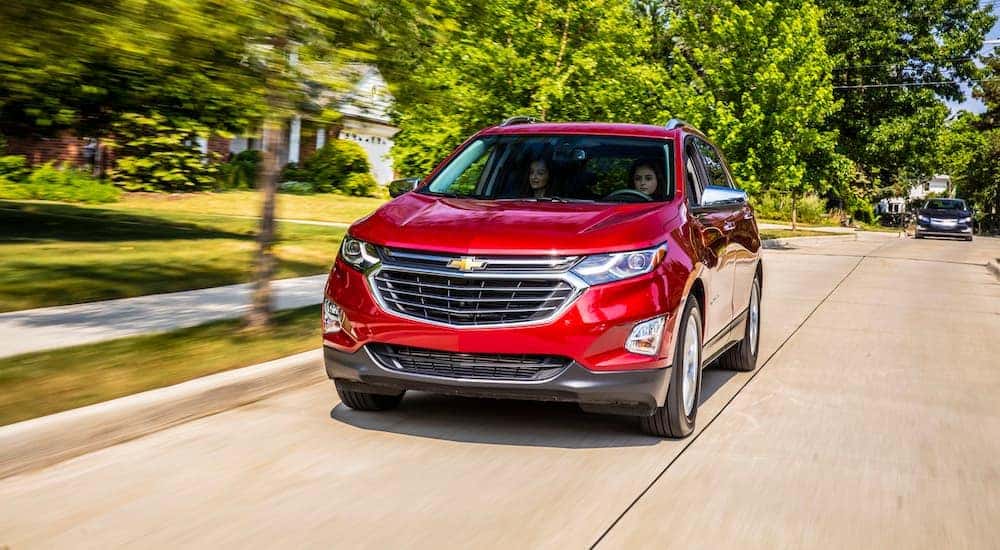 When you lease a vehicle, this isn't an issue at all. Again, because you don't need to try and sell the lease, you won't need to worry about any kind of diminished value issue. Instead, you'll be able to take your vehicle back to the leasing location. 
Cheaper To Drive Off The Lot With A Lease
When you lease a car, you don't need to put much money down to drive off the lot with a brand new vehicle. Depending on the vehicle and the current deals in place, you might be able to drive off the lot with zero down. At worst, you may be required to put down a small amount of money or pay small activation fees, although these can often be rolled into the monthly payments. When buying a vehicle, you will typically need to pay anywhere from 10 to 20 percent (at least) of the vehicle's cost to qualifying for the loan. If you don't have several thousand dollars sitting around in the bank, you may not qualify for the loan that lets you buy the vehicle. With a lease, this is rarely an issue. 
Stop Dealing With Selling Your Car Altogether
When it comes time to buy a new car, you're often required to figure out what to do with your current vehicle. You can try to maximize your selling potential by listing it online, but this can take time, and you'll be forced to deal with the schedule of other car buyers, not to mention take the vehicle in for maintenance, let another driver get behind the wheel to test it out, and so on. Often this is more hassle than anything else. With a lease, this isn't an issue at all.
 When you lease a vehicle and take advantage of one of the Chevy lease deals, all you need to do is return the vehicle to your leasing dealership at the end of the lease. That's it. You won't have to deal with any kind of transferring of paperwork to a new driver or going to the DMV to change out the car title. It's easier and far less stressful to lease a vehicle over buying one.
Check Out The Latest Chevy Lease Deals
Do you want to drive off the lot with a brand new vehicle but don't want to be stuck in a long-term payment plan? If so, now is the perfect time to check out the latest and greatest Chevy lease deals available to you. From compact cars to full-size trucks, there is a lease deal that will fit your needs and budget. So check out what's currently available and head on out to visit us at DePaula Chevy in Albany, NY, today.