Why I Buy Used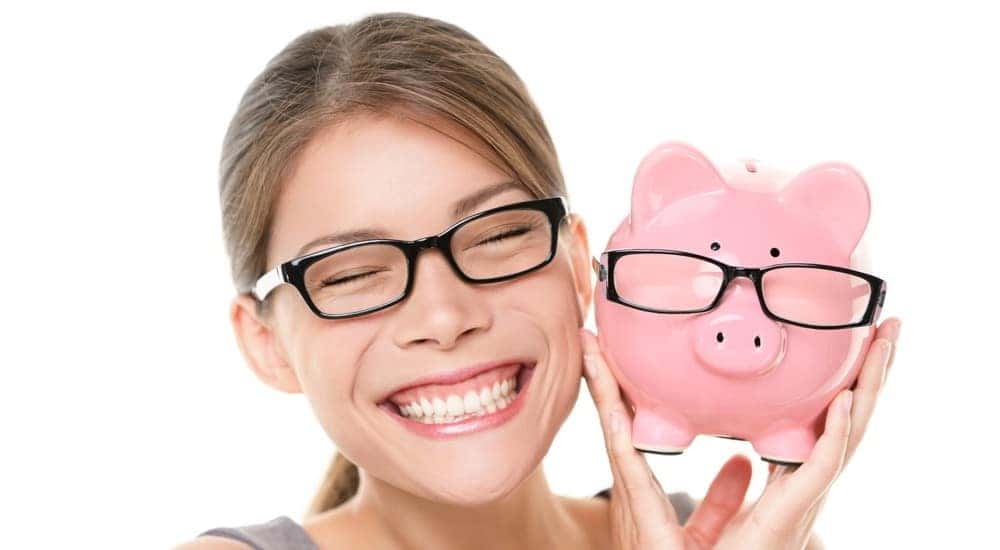 I'll admit it: I used to only buy new cars. Well, more accurately, I would only lease new cars. I mean, how fun is leasing? You get to pick a sweet, brand-spanking new model and drive it off the lot, have fun with it for a few years, and then return it like a Blockbuster video. No big hassle, just drop it off and pick out a new car to cruise in for a few years. Living the dream, right?
Well, sort of. Don't get me wrong, for some people, leasing is definitely the way to go. But as for me, I've realized that it makes much more sense for me to only buy used cars for sale. Of course, I only buy from a reputable dealership as going through the hassle of Craigslist is just way too much work to consider, but still. There is a lot to be said for visiting your local dealer and checking out their used cars for sale and I'll tell you why.
Spend Less, Get Way More
Do you know the price of a brand-new fully loaded 2017 Lexus LX? It has a starting MSRP of $89,080. So really let's just call it $90,000… which if you round up is a six-figure car. Do you know the price of a 2014 Lexus LX? According to both Edmunds and Kelley Blue Book, you should be able to buy the vehicle for $51,988. Half the price of a new one. And what do you lose by doing that?
Well, let's take a look at amenities. In the 2017 Lexus LX, you'll get features like automatic wipers, front and rear parking sensors, a rearview camera, adaptive cruise control, a sunroof, a roof rack, a power liftgate, keyless ignition and entry, leather upholstery, wood trim, driver memory settings, heated front seats, a 120-volt household-style power outlet, a 12.3-inch display screen, a navigation system, Bluetooth connectivity and a nine-speaker audio system, among some other little luxuries.
And in the 2014 Lexus LX? A sunroof, power liftgate, keyless entry and ignition, four-zone automatic climate control, leather upholstery, driver seat memory function, heated power front seats, a 120-volt outlet, a touchscreen display, a rearview camera, navigation, Bluetooth, and a nine-speaker audio system, just to name a few amenities. And if you find a used 2014 Lexus LX that has the Luxury option package, you'll also get heated second-row seats, and a heated steering wheel. Other packages equip the car with front and rear parking sensors, adaptive cruise control, and a rear-seat entertainment system. Oh, and a 19-speaker surround sound system. And the best part is, someone else paid to have all of the bells and whistles added on for you.
What's my point here? My point is this: in 2014, that Lexus was the top-of-the-line model and it showed in the price. Add in three years of depreciation and someone else breaking it in a little, and the price has been slashed nearly in half. You want a super nice car but don't want (or can't afford) to go all out? Find a gently used, top-trim car that's just a few years old and you'll be enjoying most, if not all, of the features of a brand new car at just half the price.
Reliability
I mean, it's definitely possible that I'm just cheap, but there's a reason I'll never be one of those people that waits outside the Apple Store for the new iPhone – invariably, two weeks go by and it turns out there is some glitch with the phones. Or, if you'd prefer a Samsung analogy, they're blowing up.
I do not want to deal with glitches in my car. I know things happen and yes, sometimes you're going to have to take your car to the shop for maintenance or even a little issue here or there, but by buying a car that's a few years old, I can do lots of research to find out how reliable the car is, if there have been recalls, what the critics are saying… Basically, the lag time between someone else driving that car off the lot, and the few years it takes them to decide they are bored with it, gives me enough time to do some critical research on what make and model gives me the best bang for my buck.
This is also why I only buy from a dependable and well-trusted dealership. I've never bought a used car that didn't come with an extended warranty and usually additional guarantees from the dealership itself. I can promise you that as tempting as it is to buy a car off Craigslist, you won't be able to bring that car back to the seller if there's an issue. Trust me, it's less of a hassle to spend time thoroughly researching both the car and the dealership than it is to bring a lemon of a car back to the mechanic every few weeks.
Additionally, your local car dealership may not just offer used cars; they may also sell Certified Pre-Owned cars. What's the difference, you may ask? Essentially, a Certified Pre-Owned car is backed by the manufacturer, can only have a specific number of miles on it (generally between 60,000 – 80,000) and has been put through a stringent multi-point inspection. Most Certified Pre-Owned cars also have that important extended warranty. Basically, a Certified Pre-Owned car is a great option if you're a Nervous Nelly like me and want to be sure you're getting a car that is in the best condition possible.
Fiscally Fabulous
Ultimately, when I sit down and consider buying or a leasing a new car, I just know it doesn't make financial sense for me. Yes, you may have lower payments on a leased car, but in the end you're left with no equity. I'd rather buy a car that's a little pre-loved, save a ton of money buying it used, and keep it for as long as possible. Because to me, the only feeling better than driving a new car is driving a paid-off car.