Why GM Offers One of the Best CPO Programs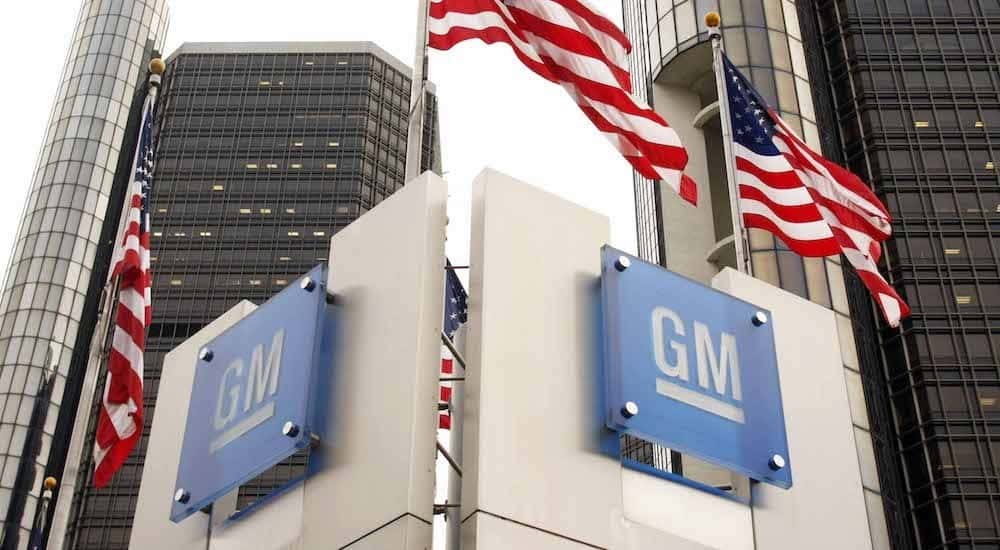 I find myself puzzled by anyone shopping for used or pre-owned vehicles, who is either uninterested or unwilling to consider Certified Pre-Owned inventory. At the end of the day, the only possible downside is a slight increase in price, but that consideration is easily justifiable. We'll talk more about that, later. But there are a wealth of benefits that place CPO vehicles head and shoulders above any other previously owned vehicles on the lot.
The Argument Against
"Smarten up. Used is used. Some marketing whiz just invented the phrase 'Pre-Owned' because people got a bad vibe from 'Used' and dealerships needed something catchy to help move more inventory."
No argument here…
Creation of the phrase 'Pre-Owned' was absolutely a marketing initiative and, speaking frankly, one of the more clever ones. But just because something is cleverly marketed doesn't mean that it's bad. If Big Pharma cracks the actual cure for cancer, would you refuse to accept treatment because they call it something dumbed-down and trendy like, "2MerBGon(winky-emoji)?" Probably not (although we do sometimes weep for the future).
Marketing is just a way to get your attention in the hopes of spotlighting the positive attributes of any product or service. Is higher revenue a by-product of a successful campaign? Absolutely! And isn't revenue the primary goal of any business? Of course. So what if a clever turn of phrase helps to move more units. The company makes a little more money, and the marketing whiz gets to take the family someplace warm. In fact, if that person wasn't already making six figures before they coined the phrase, I sure hope they were afterward…because they deserved it!
All you really need to ask is – what do I get in return? And that's where the 'Certified' comes into play.
Know The Difference
These days, everything from USDA beef to scuba diving comes with a certification. The expectation, of course, is that the product has been tested to meet certain benchmarks of quality, as an assurance to the consumer. But that certification is only valuable if (i) the consumer understands the benchmark, and (ii) whoever provides the product or service is prepared to back it up. When considering CPO Vehicles, it is important to understand the difference between a 'dealer certification' and a 'manufacturer certification.'
The former is offered solely by the dealership, with no correlating support from the manufacturer themselves. This means that any dealership can mark a vehicle as 'certified' and even offer their own set of benefits. But (buyer beware!), there is no guarantee that the criteria for the certification is of any merit.
The latter describes CPO programs. A CPO program establishes parameters based on manufacturer standards. This ensures that a vehicle has documented lower-mileage, falls within recent model years, has a detailed history of care and maintenance and has undergone a thorough inspection to meet factory standards. Want us to continue? Okay. If any major part of a system does not meet those factory standards, it is replaced or refurbished using manufacturer-certified parts by manufacturer-certified technicians before being placed on the dealer lot. And we're still not done. A CPO buyer also gets the assurance of extended warranties, inclusion in a maintenance program designed to help the vehicle retain resale value, and a number of additional perks.
Call me crazy, but if I'm going to buy a previously owned vehicle, I'd prefer to buy the only that comes with some form of assurance that's back up by the manufacturer themselves. I mean, I'm sure that "Crazy Eddie" has the best deals around, but I'm not sure that I trust his dealer certification.
But just as there is a difference between "dealer certifications" and "manufacturer certifications" (aka CPO), not all CPO programs are created equal. Regardless of which vehicle make tickles your fancy, the criteria for all CPO programs can be found on the individual manufacturer websites. But all things being equal…
GM Has the Best CPO Program
There, I said it; and a side-by-side comparison of any CPO program will most likely lead you to the exact same conclusion. In all fairness, it's only one of the best (outside of certain luxury brands), but the benefits are extensive for anyone who buys a CPO Chevrolet, GMC or Buick.
First things first, the vehicle will have been made within the last five model years, and will have been driven 75,000 miles or less. Right off the bat, that's a great place to start. If you were shopping for cars and you found one that was less than five years old, featuring fewer than 75,000 miles on the odometer, you'd take a second look. In the case of a CPO, it just happens to be verified and documented.
Secondly, to earn GM Status each vehicle must undergo a 172-point inspection of major parts and operating systems to ensure that they meet GM Factory Standards. If you've done a side-by-side comparison, you'll have seen that 172 points rates among the most thorough. The knowledge that any failing part or system will be replaced or refurbished with manufacturer-certified parts, is another nice assurance. Top-to-bottom, this will all be documented in the Vehicle History Report, so you know what you're buying.
On top of that, you'll get a Powertrain Limited Warranty for 6 Years / 100,000 Miles (whichever comes first) and a Bumper-to-Bumper Limited Warranty for 12 Months / 12,000 Miles (whichever comes first) with …$0 deductible.
Seriously, we can keep going with 24-hour Roadside Assistance, scheduled maintenance, and the ability to exchange the car within 3 Days /150 miles (whichever comes first) but we'd like to think you're already seeing the benefits…
Final Argument in Favor of CPO
Sure, you'll pay a little more (approximately 2-8% on average), but that difference basically equates to the cost of inspection, and is more than offset by any repair or refurbishment. Just take a moment to consider what you get in return. You're already thinking of buying a used Chevrolet, wouldn't you like some peace of mind with your purchase? With GM Certified Pre-Owned, you get exactly that.