Why Do People Buy The Cars They Do?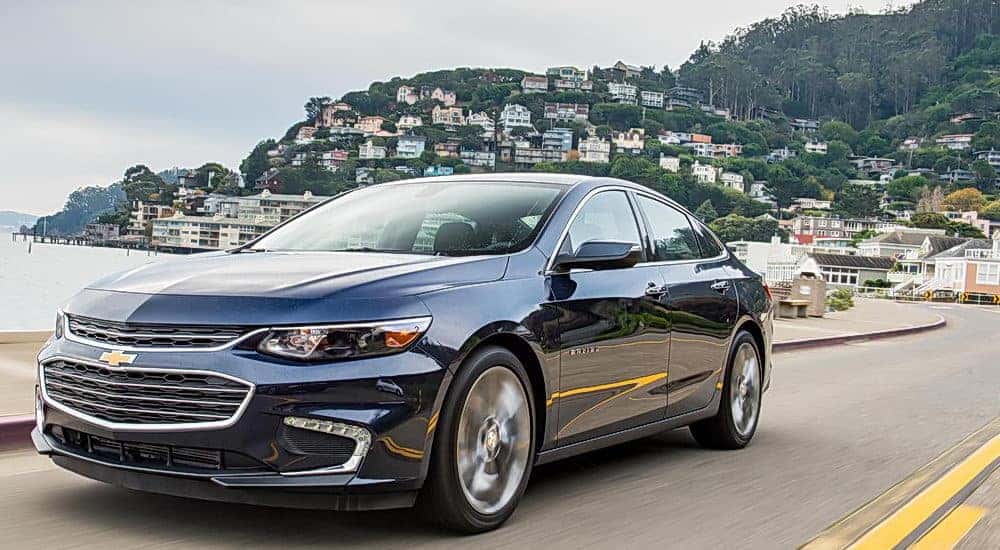 Why do people buy the cars they do? What factors play the largest role when looking for used cars for sale? Everyone has their own reason for investing in a vehicle. These reasons can inspire specific requirements and features that they look at when researching their next mode of transportation. The reasons why people buy the cars they do can be endless, but by narrowing it down a bit and you will find there are a few that are more common than most and maybe by looking at these, you can get an idea of where your own focus should be when investing in any vehicle, especially a used car for sale. With that being said, here are some of the top reasons that drivers choose to invest.
Durability
For years durability has been known as one of the most commonly stated reasons for why a driver invested in the vehicle they did. Used cars, in particular, are stereotyped as being risky and unsettling purchases, but that doesn't mean there aren't plenty of strong and quality used cars for sale that will last you many happy years. Just make sure to check the vehicle history, and that you can feel confident about whether what you are getting will be a shining star or a just flash of light. Buying from a reputable dealership, such as DePaula Chevy, can also help to ensure that the used car for sale that you are interested in is sure to be a durable investment.
Comfort
Another reason many people invest in a vehicle is the comfort quality. This makes sense considering the amount of time some people must spend driving if they commute or vacation often enough. This may also be why leather upholstery and heated seating are some of the most popular features to date. Although comfort may seem like a luxury feature that many can do without, there can be a large number of physical advantages as well. Driving long hours in a car that has unpleasant seating can be uncomfortable to your back, neck, or hips, so this is an important fact that shouldn't be brushed off as a plush item.
Style
A car's style can often become a reflection of its owner's personality and lifestyle. You want your vehicle to speak to you as well as the world around you and allow yourself to showcase the best of you. When you feel as though your best is being displayed, you can be sure that you will always drive with confidence, and a confident driver is the best kind of driver. The exterior appearance also has a large impact on how well it can blend into your daily commute. Focusing on exterior style alone may seem shallow, but really it is logical and more likely to give you the right vehicle.
Fuel Efficiency and Mileage
Gas is expensive and finding a vehicle that helps lower that cost is a godsend. Luckily many car manufacturers have worked tirelessly in recent years to increase the overall fuel economy of most vehicles. Mileage isn't all about gas though; when it comes to the mileage count of used cars for sale, it can also display how many years that vehicle has left as a whole. High mileage on a used car is not a great sign for its longevity.
Workmanship
Often an underappreciated factor when it comes to vehicles, workmanship is a dying art these days when it comes to manufacturing truly quality cars. This is where buying a used car for sale will become an advantage. Older cars sometimes have much more workmanship put into them as well as character. So, take a deeper look at the used cars for sale, and really attempt to see the beauty of its workmanship.
Performance
Performance is clearly another essential factor to many buyers, and that usually comes down to the engine, transmission, drive, and overall handling. When it comes to performance in used cars for sale, it is essential to go for a test drive to determine how well the vehicles you are interested in run and drive and if they suit your performance needs.
Technology
Technology is a hot topic in today's modernized society that dreams of convenience and entertainment around every corner. Even used cars will have a list of impressive technology features that drivers should look into and make sure each one works correctly before investing.
Safety
There is no way safety wouldn't make this list as one of the most important factors that people look for in a vehicle. With today's advanced safety technology becoming more standard, drivers are finding this to be less of a concern, but for those buying a used car for sale, it may still be something that weighs heavily on them. Thankfully, many used cars for sale have an impressive suite of safety technology, and a helpful dealership like the at DePaula Chevy will be glad to steer you towards them.
Reputation
People must research a lot before finding that perfect vehicle, and during that research, they are bound to come across a fair amount of reviews as well as awards won by specific vehicles. These together equal the reputation of the vehicle and a good reputation grows enthusiasm and trust for that make and model. There is also another factor in reputation that one may call fandom loyalty. If you loved past models, you might be more inclined to invest in that model again.
Price
Saving the best for last, the price has always been one of the top factors people decided to buy the car they do. Luckily, used cars for sale have the advantage of being more affordable which makes them extremely appealing. The price of a car shouldn't really be a make all break all though considering that a large variety of vehicles can be found within the same price point, and a car should always suit your lifestyle first and foremost.
At DePaula Chevy we are determined to find the used car that hits all your highlighted qualities no matter what they are. Our doors are always open, and our dealership is stocked with the most reliable used vehicles for sale. Building trust with our customer base is the most essential factor for us, and so you can be assured we will do everything we can to find the used car that fits your individualized needs.