Why a Used Chevy is The Perfect Car for Millennials Living in New York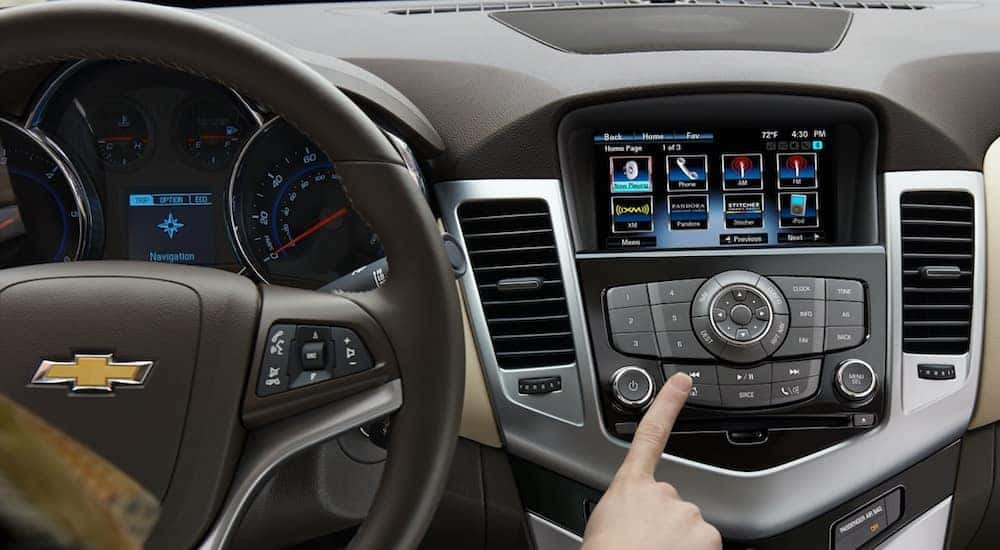 Many millennials live in New York, taking advantage of the culture, art scene, and lure of the Big Apple, but finding a used vehicle in the city can sometimes be difficult. New York is crowded, there are lots of vehicles to choose from, and distilling all that information into something useful can be difficult.
In addition, by now we all know the (somewhat) age-old adage and seen the memes proliferating social media, that millennials can be picky about their products. They want products that are affordable, that can interact and connect comfortably with their busy lives, and offer something with a little bit of individuality. When it comes to their vehicles, millennials have the same standards, and considering used cars in Albany, NY from DePaula Chevy may be the perfect way to get millennials in New York exactly what they've been searching for.
Price
Price factors into many millennials' purchases. Rated as one of the best budgeting generations according to CNBC, millennials want something that's affordable, and that can fit in with rent payments, student loans, health insurance, etc. They want something that's relatively inexpensive, yet durable and safe, and can take them where they need to go without a lot of follow-up maintenance.
In this case, a used Chevy may beat out the rest in the vehicle market for millennials. Depaula Chevy, located in Albany, New York, conveniently lists the savings next to the vehicles on their site, so millennials can get an accurate view of how much they'll pay and how much they'll save compared to other vehicles and companies. In addition, Depaula Chevy has an excellent web page giving a detailed overview of their cars for buyers who want to know exactly what they'll be getting, including images, videos, specs, pricing, and comparisons on every car for sale. This allows buyers to do as much research as they want on any car they are interested in before they purchase, something millennials value before they decide to make a major purchase decision.
Brand
Millenials are also loyal to their brands, especially those with great customer service who keep their customers' needs in mind. They want a product that has good reviews that they've seen people write about positively online, and also allows them to still be individuals.
Chevy is a great all-American brand with an excellent reputation. Chevrolet has been around since the early 1900s and overtook Ford in 1929 as the best-selling vehicle. When Chevrolet celebrated its Centennial in 2011, Pandora created a Chevrolet channel that played the top 100 songs that mentioned Chevrolet. Clearly, for Millennials living in New York and therefore used to an excellent music scene, this is a brand to get excited about. In addition, Chevrolet has been the only brand to win the J.D. Power Dependability for the past three years in a row for cars, truck, and SUVs, making it a brand you can trust and depend on.
Chevrolet also has many different models of cars to choose from – from SUVs to trucks and sedans. There is a model and size of car for any taste, allowing millennials a large variety to choose from with an ability to pick something that suits them and their lifestyle. Additionally, there are electrical car options like the Chevrolet Bolt and the Chevrolet Spark, which are great options for environmentally-conscious millennials looking for used cars in Albany, NY. The Bolt and Spark are also compact, durable, and affordable, making either one a great purchase for any individual.
Financing
At Depaula Chevrolet, we have our own financing and financial experts on call who can answer your questions and emails at any time. Having our own finance team means that pulling out a loan can be easier, and makes our dealership a one-stop shop if you are looking to both finance and purchase a car in one place. This makes it an expedient option and eliminates some of the time-consuming restraints of getting a loan or financing elsewhere. At Depaula, we pride ourselves on our timeliness, and we can usually hear back the same-day from our dependable loan providers.
Style
Millennials pride themselves on their individuality and style. Luckily, you know that with every Chevrolet vehicle that there's going to be some style behind it. The gold Chevrolet logo embedded on the grille is distinctive and emblematic of a great brand, as well as a great style choice. The style and aesthetic of most of the vehicles are minimal, sleek, and functional, many qualities that millennials hold in high regard. From the Volt to the Trax or the Equinox to the Silverado, you know you'll be getting top-of-the-line quintessential Chevy – there's a reason songs have been written about these cars: they're iconic.
In addition, millennials are big travelers – road trips, the daily commute, trips to Coney Island, all require a car that's durable, long-lasting, and comfortable. Chevrolets are renowned for their comfort and interior design. Their trucks and SUVs are extremely spacious, with quality leather seating if that's your taste, and the ability to handle all-weather and terrain. The sedans also offer plenty of space and cargo room as well.
Recently, the Chevrolet Impala was named in the Top 10 Picks for 2017 by Consumer Reports, which states, "The Impala continues to reign as the leading large sedan…resulting in a ride reminiscent of a pricier luxury sedan." Clearly, you're getting a lot of bang for your buck with this vehicle, and as far as used cars in Albany, NY goes, Chevrolets are top-of-the-line.
Customer Service
At Depaula Chevrolet, we have 24/7 availability, proving that we keep our customers in mind, as well as live chat for those who want to converse over the internet. In addition, we have extremely high standards for our used vehicles. Each vehicle is inspected thoroughly, and customers are provided with all of the relevant and necessary information before purchase like the Kelly Blue Book ratings, the Carfax, mileage, etc. Those benefits add up to a value you can depend on, and a used vehicle that you can trust. So, if you're a millennial searching for used cars in Albany, NY, check out Depaula Chevy, we might have exactly what you're looking for!