Who You Can Expect to See at Upstate Concert Hall in Clifton Park, NY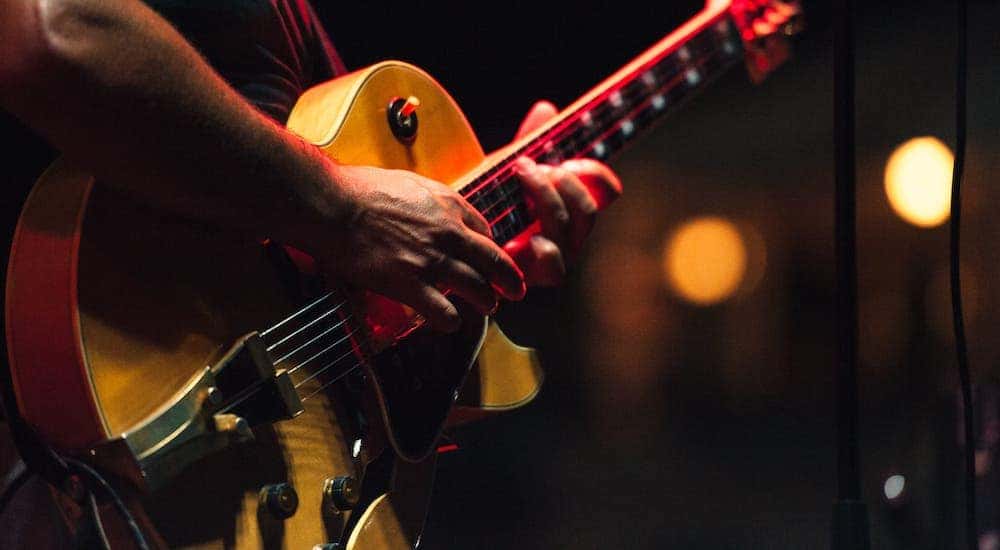 Please be aware that events and locations may be closed due to growing health concerns. Please consider take-out dining, purchasing a gift card for the time being, or visiting for future events.
Whether you're a native of Clifton Park or are a first-time visitor, our employees at DePaula Chevy are dedicated to helping you feel like you're at home. While we may be one of the leading auto dealerships in the Clifton Park area, we also pride ourselves in enhancing all parts of the customer experience and being a substantial resource for local knowledge.
Clifton Park is a charming suburb located in the heart of Saratoga County. Covered in trees, and filled with more than enough activities to fill your day and night, we're proud to be a member of this riverside town. When drivers visit DePaula Chevy or are first-time visitors of Clifton Park, they often ask our staff for recommendations on fun things to do around town. And to us, no locale in Clifton Park is quite as iconic, or as entertaining as Upstate Concert Hall.
The Hall Itself
Plenty of locals and visitors who enter our showroom arrive curious about two things, new cars, and live music. While we provide cars, Upstate Concert Hall provides music and dazzling entertainment. Upstate Music Hall is one of the largest venues in the Clifton Park area and is nestled just along the banks of the Dwaas Kill River.
Upstate Music Hall is easy to find, as it is large and looming right off of the 146 highway. This venue is famous in Clifton Park for hosting some big names in music, and for providing the amenities and environment perfect for having a good time.
For starters, Upstate Concert Hall's box office is open between 11 AM to 4 PM Monday through Friday; although on show-days, these hours are bound to vary. While easy to find, Upstate Concert Hall is also located right next to some other hot spots in the Clifton Park area, such as Ravenswood Bar and Grill. Ravenswood is a classic spot, home to delicious pints, bar games, and late-night bites to eat. The menu is diverse, selecting key pieces from a variety of culinary genres. From fish tacos to medium-rare steak and fresh fish sandwiches, the Ravenswood Bar and Grill is the perfect spot to stop for a bite to eat, and a beer before your show.
Speaking of shows, Upstate Concert Hall has plenty of famous acts hitting the stage in the coming weeks. We'll give you a full rundown on who's expected to perform, what kind of music they play, and how you can purchase tickets before they sell out.
Reel Big Fish
Jumpy, fast, fun, and silly, these are just some of the characteristics that define the long-time running ska band, Reel Big Fish. The group was born out of the ska-punk scene in Orange County, California, in the early '90s. Since then, the band has earned mainstream recognition, playing consistently since day one.
One of their most popular albums, Turn the Radio Off, was considered certified gold, and clearly established them as third-wave ska, a sub-genre that is often characterized by plenty of horns, fast rhythms, and an all-around fun-loving attitude. While the band has evolved throughout their career, the group has always been spearheaded by the animated Aaron Barrett, lead vocalist, keyboardist, and guitarist. Having performed around the world for so many years, attendees are in for a good time no matter what they expect going in.
Reel Big Fish will be playing Upstate Concert Hall on March 8th as part of their Life Sucks….Let's Dance! Tour. Opening up for Reel Big Fish will be Big D and the Kids Table, as well as Keep Flying. Reel Big Fish is the perfect band for anyone who likes their music loud, has a certain appreciation for big band brass, and can't resist getting out on the dance floor.
Hot Chelle Rae
If you've got a hankering for something poppy, fun, light-hearted, and irrefutably catchy, then you should visit Upstate Concert Hall when Hot Chelle Rae arrives. Based out of Nashville, Tennessee, the trio made up of Ryan Follese, Nash Overstreet, and Jamie Follese has been hitting stages around the world since 2005. The band was most active between 2005 through 2014, and took a momentary hiatus, until now. Hot Chelle Rae is back on the road for their Tangerine Tour. While their openers have yet to be announced, the band will be taking the stage on April 11th to great anticipation.
The dance-pop-rock band is a great fit for anyone who flicked on a radio in the early '00s. The band has had many hits, releasing two full-length albums, including Lovesick Electric (2009) and Whatever (2011). Fun, lively, and bound to pull at your nostalgic heart-strings, Hot Chelle Rae is bound to be the talk of the town after their night on stage.
Melissa Etheridge
World-famous singer-songwriter, guitarist, and activist, Melissa Etheridge, will be taking to the mainstage at Upstate Concert Hall on April 13th. Etheridge had humble beginnings in the early '80s in Pasadena, California. Since those early years, Etheridge has gone on to release a broad-ranging discography earning plenty of Grammy nominations, and winning one for Best Female Rock Vocal Performance for her hit song "Ain't It Heavy."
Etheridge is also a passionate activist using her success to give back to others. This rock sensation has been fairly active since the early 80s and will be celebrating with Clifton Park locals for a night to remember. While her opening acts have yet to be determined, the show is bound to be one worth attending. Melissa Etheridge has broad appeal, having released her first self-titled album in 1988, and her last most recent album The Medicine Show in 2019. Today, Melissa Etheridge still pulls from her original sound, as a fun-loving, aggressive, and melodic act that is bound to captivate all kinds of music fans.
Booking Your Tickets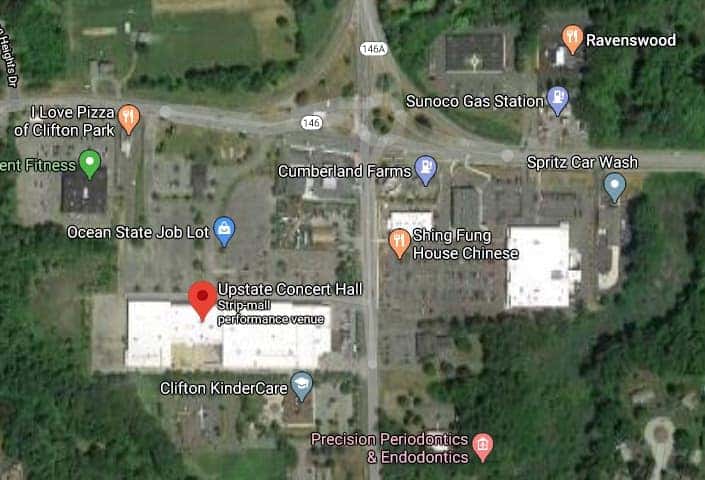 Upstate Concert Hall is but one of the many places to visit when you are in Clifton Park, NY. With its dazzling light displays, top-notch sound engineers and equipment, and fully-fledged amenities, Upstate Concert Hall is the only place to watch live music in Saratoga County. It is important to keep in mind that seating is limited at Upstate Concert Hall. Instead, many shows are General Admission, which means you'll have all the freedom to dance to the music. If you do need a seat, don't worry, they are available on a first-come-first-serve basis.
VIP tickets are also available depending on the specific show. Although, if you do want VIP tickets, you'll have to purchase them through the artist's website, as Upstate Concert Hall doesn't sell them directly. Although, no matter if you purchase VIP or general admission, you should have no issue finding a parking space at the venue. The adjacent lot is filled with more than enough spaces, and better yet, parking is free.
Upstate Concert Hall is clearly a highlight of Clifton Park, and we recommend that all music lovers in the Saratoga County pay the venue a visit. Although, if you're also looking for a new Chevrolet brand vehicle, you should choose DePaula Chevy as your automotive provider. While we may have a lot of local knowledge, where we really exceed expectations is in our knowledge about vehicles. Whether you're looking to see a good show or want to purchase the car of your dreams, DePaula Chevy has got you covered.