Which of Chevy's Protection Plans Should You Opt For?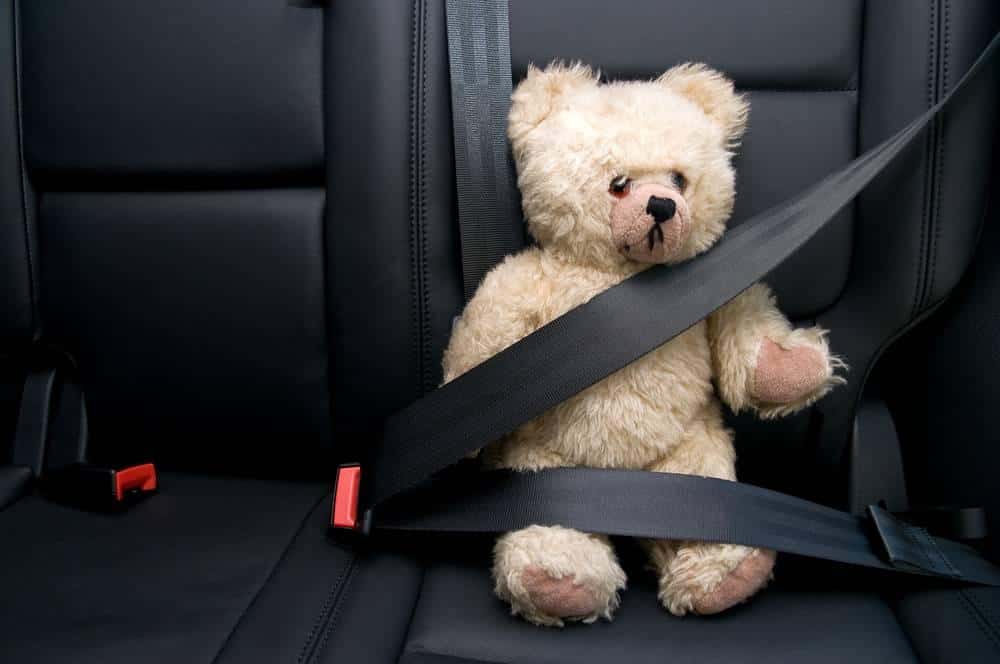 Car owners have presumably dished out plenty of money to purchase their vehicle, so it can be infuriating when they have to dish out additional cash for a minor repair. These issues are often inevitable, but that still doesn't eliminate the inconvenience or financial stress. Fortunately, Chevy offers a number of different protection plans that will keep you covered in these situations.
The brand provides their customers with six different plans that will cover anything from hotel and restaurant accommodations to minor chips or cracks. Whether you're looking for the utmost convenience or maximum protections, you can be confident that Chevy has your back.
Before you head into a Chevy dealer in Albany, New York, it's best to understand the multiple protection offerings that you can opt for. Therefore, when it's time to purchase that new vehicle, you'll know exactly what plans you're looking to pursue…
Chevrolet Protection Plan
Car repairs can be quite pricey, and drivers will learn that they're dishing out even more money as they're forced to find alternative transportation while their car is in the shop. Fortunately, with Chevy's Protection Plan, owners won't have to worry.
Depending on which plan (Platinum or Silver) you opt for, drivers will find that they have access to a host of benefits. The rental car coverage is always appreciated, as the brand will reimburse the driver if they're required to rent a vehicle or use public transportation (up to $40 a day and $280 total while the vehicle is being repaired). Chevy will even hook up their customers with hotel or restaurant expenses if the vehicle suddenly breaks down more than 100 miles from their home.
That only skims the surface of the services that come with the Chevrolet Protection Plan. Drivers can get reimbursed if they require towing or road service, and Chevy will even pay for a key if it's been lost, broken, or locked inside the car.
Meanwhile, if a driver can suffer a broken down car, they can rely on the brand's Certified Service technicians who can be found at more than 4,000 dealerships throughout the United States. Instead of having to deal with an unknown mechanic, drivers can rely on technicians who specialize in fixing Chevy cars.
Chevy also provides maximum versatility, so you're not necessarily locked into whatever plan you opt for. Drivers can receive a full refund if they decide to end their contract within 60 days. If a claim was filed (or the 60-day deadline has passed), Chevy will reimburse their driver with the pro-rated value of the plan.
GAP Coverage
Drivers will find themselves in quite the financial predicament if they get into an accident. When a vehicle is totaled, insurance companies will usually reimburse their customers with the current value of the vehicle (as opposed to the original or like-new price of the car). As a result, drivers could still be stuck paying off the remainder of the cost or deductible, meaning they're dedicating money to a vehicle that can't operate. Thanks to Chevy's GAP Coverage, this shouldn't be an issue.
If drivers opt for this plan, Chevy will cover the difference between their unpaid fees and the insurance company's settlement offer. As a result, owners aren't stuck paying for a totaled car. It's worth noting that owners can only opt for this plan when they purchase the vehicle, and the coverage lasts for up to 84 months. Fortunately, the plan will cover finance amounts that go up to $125,000, and they'll waive any financial losses that approach $75,000.
Tire and Wheel
Every driver should expect to replace their tires several times during a vehicle's lifespan, and if they're usually driving on awkward terrain, they may also need to have the wheels replaced. However, it can be extremely frustrating when these required repairs aren't attributed to natural wear. This is where Chevy's Tire and Wheel plan has you covered.
The standard plan will pay to repair or replace tires or wheels that have been damaged as a result of road hazards, like pot holes or ditches. Meanwhile, the alternative Chevrolet Tire and Wheel Protection Plus plan will also cover issues like minor cosmetic damage. This means you won't have to dish out any money when it's time to get these parts replaced, regardless of the reason.
Appearance Guard
If you've just purchased a new vehicle, you'll surely want to maintain that car's like-new appearance. Of course, this isn't always possible, as some owners may not have the extra money to repair any dents or scratches. Fortunately, thanks to Chevy's Appearance Guard plan, drivers can be certain that their purchase will continue to look good as new.
The plan covers a number of cosmetic issues. Chevy will pay for any dents smaller than four inches, and they'll help the owner repair any windshield chips or cracks. The interior fabric can be replaced (assuming the blemish is smaller than two inches), so a driver doesn't need to freak out when the upholstery is ruined due to burns or small tears.
Pre-Paid Maintenance
Chevy offers some of the most dependable vehicles in the entire industry, but that doesn't mean the car won't need to be serviced every now and again. If a customer opts for the brand's Pre-Paid Maintenance Plan, they'll be covered whenever they need an oil change, tire rotation, or fluid top-off. The "Plus" plan includes additional services like transmission and fluid changes, air filters, and spark plugs.
Best of all, you don't even need a new Chevy to enjoy this offering. Both the Chevrolet Pre-Paid Maintenance and Chevrolet Pre-Paid Maintenance Plus plans can be purchased for new, used, or leased vehicles.
XS Wear Lease Protection
If Chevy owners just want some form of protection for issues like dents, stains, or chips, they can opt for the brand's XS Wear Lease Protection plan. This offering covers all of those annoying, unnecessary purchases or repairs that you need to pay for when owning a vehicle. The plan offers coverage up to $5,000 in total charges, and it's available for any new or "previously dealer-titled" Chevy vehicles with less than 10,000 miles on the odometer.
Regardless of whether you're driving a new, used, or leased Chevy, there's a plan that has your back. The next time you visit a Chevy dealer in Albany, New York, ask about which protection offering you can add. If you don't, you'll surely be kicking yourself the next time you need to pay for a repair.