What We Know About the 2021 Chevy Tahoe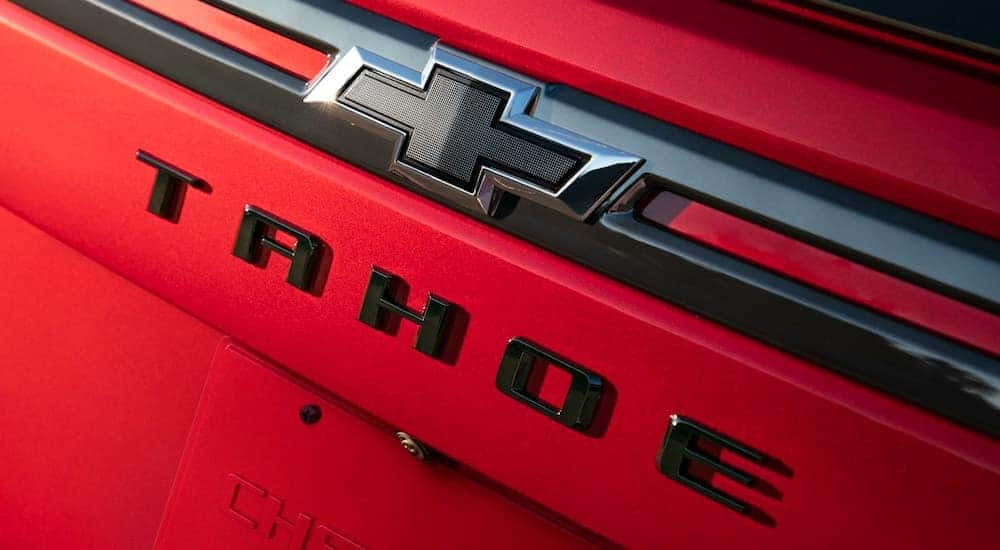 Sometimes there comes a point where doing the same thing year after year no longer works. While the 2020 Chevy Tahoe was certainly an impressive full-size SUV in a crowded field of other SUVs, in order to remain on top, change was necessary, and it seems as though Chevy realized that too. While we're still a bit of a ways out from the release of the 2021 Chevy Tahoe, there is a lot that has been released to the public, and what's there certainly has piqued our attention. The modern lineup of Chevy SUVs has continued to offer up top-performer after top-performer, following decades of tradition in vehicles like the Chevy Suburban. That said, Chevy didn't remain on top all of these years by doing the same thing over and over again, and while there is some appeal in the Chevy SUVs of yesteryear, we're still pretty excited about what's coming to the road for the 2021 model year. At DePaula Chevy, we've got our finger to the pulse when it comes to the automotive world. Our team of auto aficionados is always staying up to date on the latest Chevy news so that you know what's coming next, and to give you the best Chevy dealership experience possible.
A Redesign of Packaging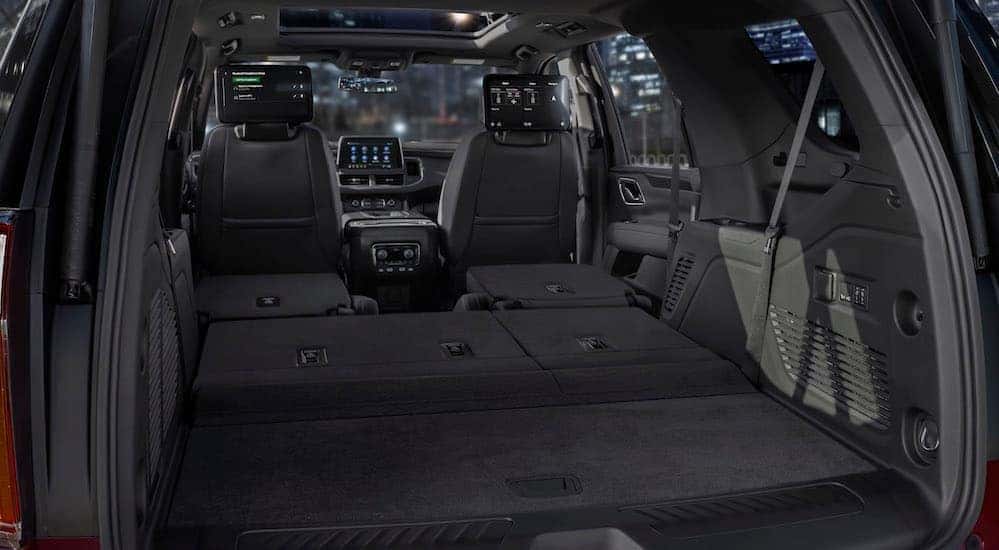 The Chevy Tahoe of 2019 was a well-praised vehicle, offering stellar sizing and enough customizability to appeal to a broad range of drivers. That said, with only three different trims to choose from, the Chevy Tahoe of 2019 could have benefited from a little bit of trim expansion, especially when compared to competitor vehicles within the same class. This issue has been remedied for the 2021 model, as Chevy has instead decided to expand the trim spread to include three brand new trim options. While you'll still get the LS, LT, and Premier that existed within the Chevy Tahoe lineup last year, you'll also find newcomers like the RST.
In the past, the RST trim was a special edition package; now it gets its own stand-alone trim model; the same can be said for the new 2021 Chevy Tahoe Z71. Once upon a time, the Z71 was but a simple off-road package that included beefier specs and the equipment necessary to trek into the grand outdoors. Now, come 2020, the Z71 will have its own trim level. And at the top of the trim ladder, with all of the fresh accommodations of a luxury SUV, is the High-Country.
This shift in adding more trim levels to the Chevy Tahoe is certain to expand on the value offered by this already incredibly value-packed SUV. On top of that, Chevy has implemented a subtle redesign that lends for a boxier styling, and a front-face that looks startlingly similar to that of the Chevy Blazer. Included in this redesign is an overall increase in size. While the Chevy Suburban is still the biggest of the Chevy SUV lineup, the expansion of the Chevy Tahoe is a welcomed upgrade. In terms of actual measurements, the 2021 Chevy Tahoe is expected to have a wheelbase that is 4.9 inches bigger than last year's model and will be 6.7 inches longer, resulting in a Chevy SUV that is 120 inches wide and 210.7 inches long. This expansion in size comes at a huge plus to third-row passengers who get an additional 10 inches of legroom. While the 2021 Chevy Tahoe is a bit of a departure from last year's model in terms of styling and size, it isn't the only thing that's new with this upcoming model.
Refined Performance
Now, we should preface this by saying that by no means was the 2020 Chevy Tahoe a sluggish SUV. The 2020 Chevy Tahoe took no hesitation with its opening powertrains, offering a 355 horsepower 5.3-liter V8 engine right off of the bat. If you decided to pay for the performance upgrade, you'd be put in direct charge of a 420 horsepower 6.2-liter V8 engine that packs a serious punch when put to the test. The 2021 Chevy Tahoe takes things a step further, capitalizing on some already pretty stellar performance. For one, the new Chevy Tahoe will get a revamped suspension system swapping out the rear-live axle of last year's model with a multilink independent rear suspension system. As a result, Chevy has taken an already good driving experience and doubled down upon it.
Accompanying this new suspension system is a new powertrain altogether. The 2021 Chevy Tahoe will introduce a 3.0-liter Duramax engine, which pumps out 277 horsepower and 460 lb-ft worth of torque. This diesel-fueled powertrain will be available on all other trim options besides the Z71. Fortunately, the same two V8s found in last year's model will be placed into the hood of the 2021 model as well. As a result, drivers get the option of enjoying the same great power behind the wheel but on a far better suspension build. On top of that, these two base engines will get new Dynamic Fuel Management technology, which can shut off cylinders and reduce fuel consumption. While the fuel efficiency of this addition has yet to be released, the addition of automatic start-stop means the 2021 Chevy Tahoe will be a fuel-efficient ride.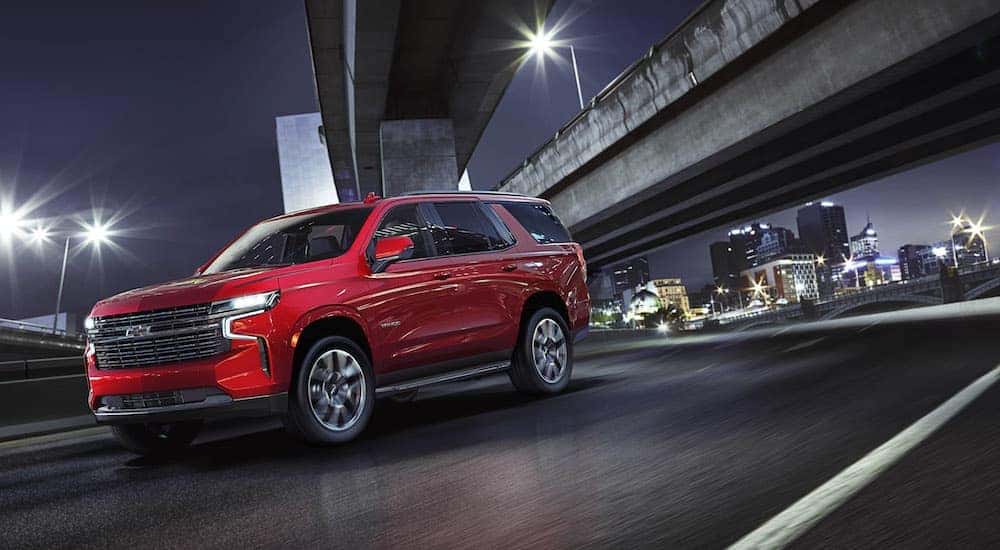 Revamped Technology
As can be expected of many new Chevy SUVs, interior technology is taking a big leap forward. Not only will technology assist how the 2021 Chevy Tahoe performs, but it'll also improve the driver experience as well. While base models will likely carry over some of the features offered in the previous model, higher-trims will take things a step further. In trim offerings like the High-Country drivers may find a much bigger infotainment screen, as well as a dazzling 15-inch head-up display. On top of that, new-fangled technology will be some well-desired staples like second-row climate controls, power outlets, USB ports, and even interactive screens. Safety tech will also be getting a vast improvement, as early reports are showing that the 2021 Chevy Tahoe will have the full gambit of safety technology including features like forward collision alert, a sprawling surround-view camera, automatic headlight control, automatic emergency braking, and so much more. While the news about the technology packed into the 2021 Chevy Tahoe is still developing, based on what we know so far, the Chevy Tahoe is shaping up to be one advanced SUV.
Waiting for the 2021 Chevy Tahoe at DePaula Chevy
The 2021 Chevy Tahoe was unveiled late last year, during an event in a Detroit stadium home to teams like the Detroit Pistons from the NBA and the Detroit Red Wings from the NHL. While we learned a lot from that event, there is still a lot we don't know about this soon-to-be high-selling Chevy SUV. Until we get the full story and have the 2021 Chevy Tahoe in our showroom, we highly recommend that you visit DePaula Chevy to check out what was so impressive about the 2020 model. Our team will gladly talk shop with you, and discuss what we think the next Chevy Tahoe will look and feel like when out on the open road.