What Makes the Best Used Car?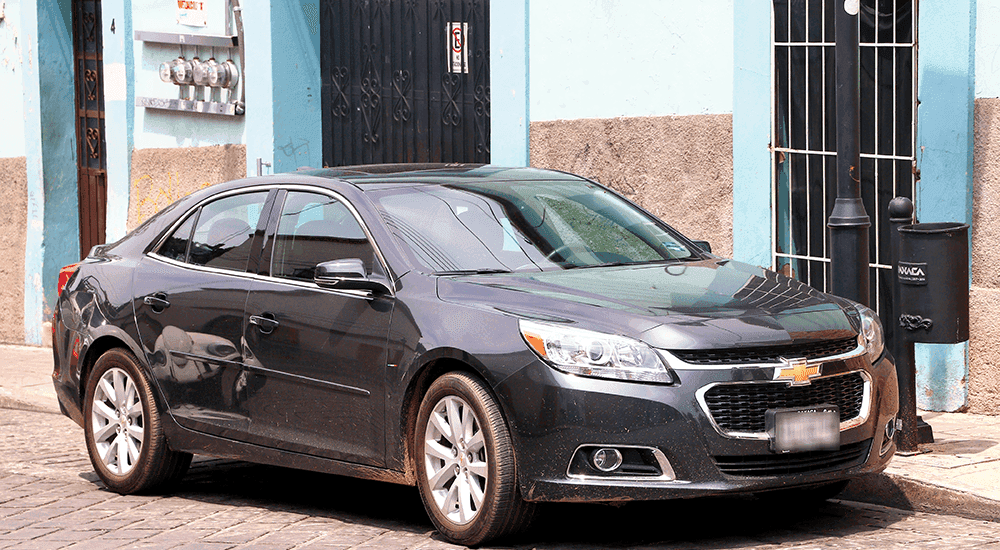 Many people wish they could afford more than they really can for a new vehicle. Unfortunately, most new vehicles, particularly SUVs and trucks, are expensive compared to a used car. Even most base trims aren't inexpensive. Unless you are looking for something in the subcompact family of cars, you can expect any baseline price to quickly skyrocket as you start to add better trims and features. This isn't a happy experience for most would-be vehicle owners.
That is why so many people turn to looking at used vehicles as another option. Used cars, in particular, can be a good way of affording more on the same budget. Depending on the age of the vehicle and overall condition, it is possible to find something with more advanced features and upgrades for the same price as a new base trim.
Unfortunately, used cars also have their own set of disadvantages and potential issues. Many people stay away from looking at used options because of the uncertainty that comes with this territory. With any potential used car, you never know exactly what condition it is in under the hood. Even if it seems like everything is perfect upon initial inspection, you may just discover problems shortly down the road that will become costly to repair.
If you're interested in looking at a used car as your next purchase, there are a few things you should do and think about before making any final decisions. These steps will help you figure out what to look for in a good used car and how to protect yourself from the dreaded fate of buying a lemon.
Do Your Research Ahead Of Time
It is very common for most people to start their car search process by going to local dealerships to see what they have in their inventories. Whether you are looking for a new or used car, it may make sense to start locally since you will have the best idea of what is available around you. Unfortunately, it doesn't give you the information you need ahead of time in order to know what to look for in particular makes and models.
For example, there are certain used cars that are better than others. Certain models tend to be more reliable and have better longevity. Even certain model years can be better options than others. Unless you know what type of car you're looking for ahead of time or what models and model years should be avoided, you may be wasting your time with options that won't give you the best chance of success.
Take a little bit of time from the start to do some basic research. Think about what kind of car you want as your next main vehicle and the needs it has to satisfy in your daily commute. Next, research different types of used cars that may fit the bill. You don't necessarily have to see if any of these models are available locally just yet. Instead, come up with a few different options that will all give you the same performance and capability you need from a daily commuter. This research should include looking at which previous model years of a given option are better than others as used cars today.
When you have a good list of possibilities, then you can start looking locally at a dealership like DePaula Chevy to see what is in stock. This way, you will not be wasting time with models and options that don't meet your criteria.
Doing The Initial Inspection
As you start to look at specific possible models, it is important to be on the lookout for potential complications and obvious issues from the start. The visual inspection is one of the first and most important steps you can take to rule out any possible lemons before you spend too much time and attention on the vehicle.
This step is as simple as giving a car the once around when you're checking it out on the lot. The first time you lay eyes upon the vehicle's exterior, start to look for any obvious signs of issues. These can include dents and scratches on the exterior that look more serious than what you would expect from a car of its age. Older vehicles will obviously have more surface blemishes on average.
Give the same visual inspection to the interior. Be on the lookout for the same types of damage and blemishes that don't seem to be the result of just normal wear and tear. As you begin to notice things, start to think about whether you can live with the interior and exterior issues you discover. Some issues may be easily repairable or okay to keep without addressing altogether. Others may require immediate attention in order to prevent further complications in the future.
One of the most important steps you should take after finding a good potential candidate is taking it for a test drive. This can be difficult to do if the vehicle is being sold by a private owner. With dealerships, particularly DePaula Chevy, this will not be the case. We let any of our customers take any vehicle we have in stock out for a test drive. This is the only way to truly see if a used car is going to give you the best handling characteristics and driving experience overall. This is also the perfect opportunity to see if there are any issues you can only feel while driving.
Be on the lookout for any abnormal noises coming from the vehicle while you drive. Noises from the engine bay or undercarriage may be indicative of mechanical complications involving the engine, drivetrain, or suspension. Interior noises from areas like under the dashboard can also reveal problems related to air conditioning system, infotainment system, and other interior features.
If the car feels weird or awkward to drive, take note of this as well. For example, if the car doesn't drive straight on a flat road, there may be an alignment issue. A lack of acceleration or braking capability usually indicates an issue with the drivetrain or breaking pads. None of these issues are automatically disqualifiers. Instead, they simply suggest further attention will be required at some point in the future.
Buying Your Next Used Vehicle
Finally, a professional inspection by a mechanic may be in order if you want the most amount of assurance for the vehicle's quality. This is something a professional dealership DePaula Chevy can help you with. In fact, any used vehicle that's in our inventory has gone through its own inspection process, so we know exactly what condition the car is in before we sell it to you. When necessary, we make sure vehicles we sell are also roadworthy so we are not endangering you with unexpected handling characteristics or undiscovered problems that could present a safety hazard.
The bottom line is that DePaula Chevy is here for you and your next used car. We make sure that all of our customers are satisfied with their purchases before leaving our lot. Whether it's finding that perfect used car, exploring your financing options, getting an existing car serviced, or any other way we can help you out, DePaula Chevy is here to make sure all of your automotive needs are taken care of. Get in touch with us today to see how we can help you.