Used Trucks Near Me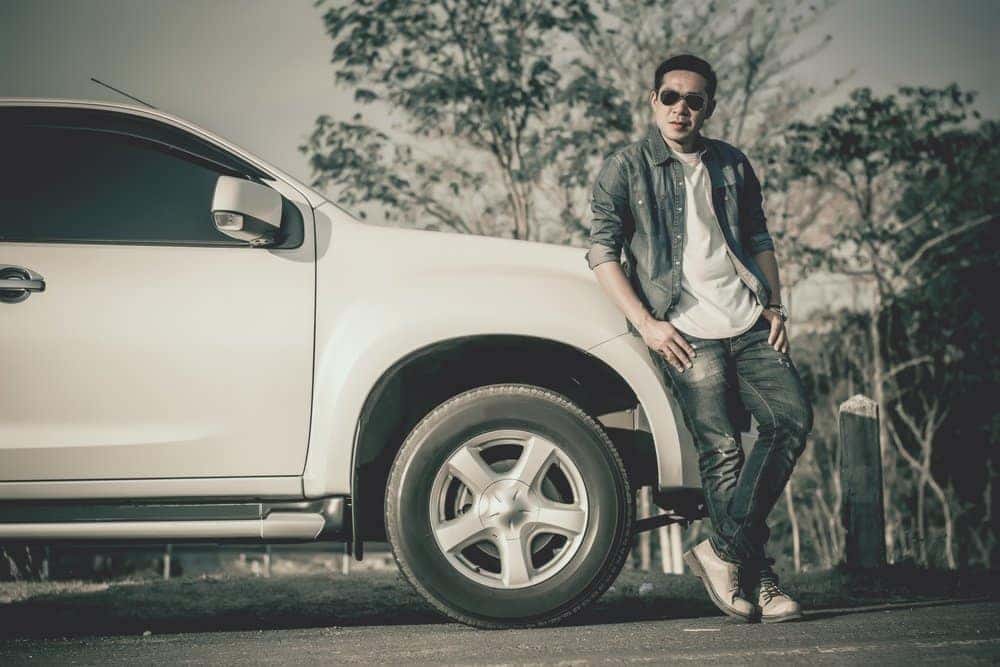 Are you in need of a new used truck?
Well then, my friend, you are in the right place.
Generally, most people use their pickup trucks for various purposes. Work, play, transport, a person's truck is a tool that many people simply cannot live without. Often times our trucks will outlast their intended road lives. This is a great thing which saves people a ton of money over the years. Unfortunately, though, there will come a time when that truck which you purchased years ago has seen its better days come and go. If that is the situation you are in right now, you are in luck. DePaula Used Trucks has a vast selection of trucks of all shapes, sizes, and budgets sure to suit your every need. Before you get on that phone and Google "Used Trucks Near me," give DePaula a serious consideration.
Are DePaula Used Trucks Right for Me?
The answer to that legitimate question is a resounding yes! DePaula Used Trucks knows that the vehicle-purchasing process can be a long, irritating, and daunting one. That is why DePaula Used Trucks has provided everything within their power to simplify, streamline, and speed up the vehicle buying process. Finding a new used truck should be a fun activity, considering it is something most people often only get to do a few times in their entire lives.
We are completely aware of this at DePaula Used Trucks. That is one of the main reasons we have gone out of our way to provide amenities at our dealership tailored for our customer's convenience. Our waiting areas are designed to be as comfortable and convenient for you as possible.
We offer convenient work stations to keep you in the loop at your job while awaiting for your used truck deal paperwork is being finished up.
Complimentary WI-Fi is a necessity in today's world. Sure, you can use your cell phone's mobile data plan to stay connected, but why waste it? DePaula offers free Wi-Fi for all of our customers to use limit free.
Sometimes financing arrangements can take a little longer than anticipated. We prepare for this by offering you seating that is comfy and relaxing. A coffee and snack station and a children's section are also on site, in case the kids start the "I Wanna GO" song.
Why Does the Name DePaula Sound So Familiar?
DePaula Used Trucks is affiliated with arguably the best automotive dealership in the state, DePaula Chevrolet. Shopping at a DePaula dealership means that our expert team will do as much as we possibly can to make your experience not only enjoyable but fun and exciting. If you know the exact truck that you want already, or still are not sure which one is right for you, our staff at DePaula will accommodate you in any way possible.
Albany, NY has have a selection of used vehicle dealers to choose from. DePaula Used Trucks, however, is affiliated with the trusted, honest, and reputable DePaula Chevrolet car dealership which has been in business for a very long time. No business that swindles cheats or gouges prices can stay in business as long as DePaula Chevrolet has. If a used truck is what you seek, DePaula used trucks should be your first stop. If it is, we will do everything that we can to assure that it is your last stop as well in your new used truck purchasing journey.
Used Trucks and Much More
DePaula Used Trucks can help just about anybody find any type of vehicle that they want, even if that vehicle isn't a truck. Cars, SUVs, and even vans are available for your shopping consideration. We want you, the customer, to find the vehicle that you want. Even if we do not have it. We will gladly do what we can to track down a vehicle for you and set up a test drive. Chances are though, a car, truck, or SUV that will suit you to a tee is already on our lot and ready to go home with you. We have makes and models from all different manufacturers available on a price spectrum sure to find the perfect place for you and your budget. We have vehicles under $15,000, we have gently used pre-owned vehicles, and we have certified pre-owned vehicles, all available to touch, feel, and test drive so that you know that the vehicle is truly the one you want.
Why Used Trucks?
A brand new pickup truck can be a great thing. There is no denying that. The truth is though, can you afford a brand new pickup truck? $30, $40, sometimes even $50 thousand dollars and up? If you can, I highly encourage you to head on over to our DePaula Chevrolet Dealership and grab that new truck of your dreams.
The rest of us, however, can be safely assured that a used truck from DePaula is not only lower in cost, but will cost less to own and operate. That is just a fact. A used vehicle has already taken a depreciation dip, even if it was only owned by one owner. That means a resale vale will not plummet too much, should you need to liquidate it fairly soon after the purchase.
Also, a used truck will cost less to register, insure, and often times inspect as well. At the end of the day, owning a used truck is cheaper, more affordable, and saves a lot of cash in your pocket in the long run.
DePaula Used Trucks – Ready When You Are
The staff at DePaula is waiting to help you find the perfect used truck just for you. Economical, mid-sized, or full-sized, DePaula will have the right truck to meet your needs and your budget. Call, email, or stop by. We can't wait to help you.