Used Cars Take the Cake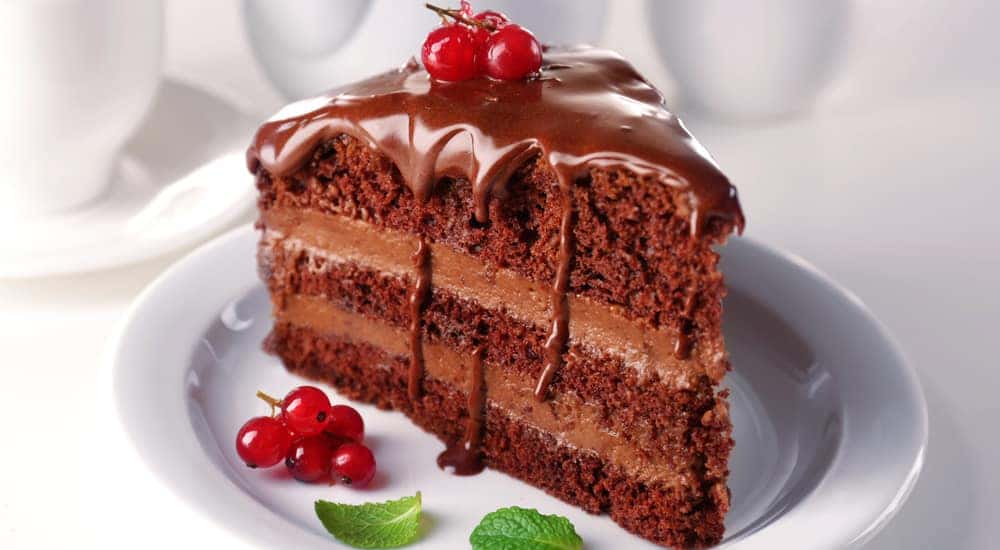 Few things are as important to us as our cars, and a good car is a steady source of psychological security. As a result, the car shopping process can be incredibly stressful. No one wants to pay way too much or get stranded with a lemon. One of the first questions that anyone has to consider when car shopping is this: new or used?
Traditionally, used cars have often been associated with subpar quality. But there are some terrific vehicles available for bargain prices. Used cars are an incredibly popular option, with buyers selecting a used vehicle for two out of every three cars sold. The quality of used vehicles is only going to improve while prices for them continue to reduce. From Albany, NY, to Shreveport, LA, there are innumerable places to get a solid deal for a used car in excellent condition. For this and many other reasons, a used car is a marvelous option for just about anyone.
Used Cars Save You Money
It's no secret that a new, from-the-factory car is more expensive than a used or pre-owned car. In fact, the price difference between a used car and a new car can reach tens of thousands of dollars. But what may not occur to you immediately is that in addition to paying more for one up front, a new car comes with a higher sales tax.
Used cars are precisely that: used. Used car dealerships do not expect the same immediate, high investment you'll take on with a new vehicle. And with the money that you save on the initial cost, you can shop for a higher class of vehicle than you might have anticipated. There are more varieties of a certain make and model within the used category. Virtually any car you might want is available when you're shopping for a used model.
Still, more costs can be cut when you shop for a used vehicle. Even relatively expensive or high-end used car loans tend to be shorter than those for brand-new vehicles. This price difference is due to not only a lower upfront cost but more expansive loan terms that are easier to gain or negotiate with a used car than a fresh from the factory vehicle.
A used car buyer can also expect lower monthly loan payments than with a new vehicle. Used cars loans also generally have lower interest rates. These differences, quite obviously, result in a monthly car payment that is easier to manage—even with a nicer-than-average car. The cheaper registration fees are nothing to dismiss, either. The average rate of an annual registration fee is based on the vehicle's estimated value as well as when it was made. For a car as little as three to five years old, you can save hundreds of dollars.
Can't Get No Depreciation
It's an old joke that cars lose half their value the second you drive them off the lot. This is, of course, an exaggeration, but not by as much as you might think. New cars depreciate in value by an alarming amount as soon as they are purchased—sometimes by as much as 40 percent. The downside to the relative security of a new car is that the first purchaser of a brand-new vehicle takes that initial value drop. This immediate depreciation occurs for a number of reasons. For instance, if a buyer wants a certain vehicle from this calendar year, they most likely have their eye on buying new.
Deals for Durability
Most cars are designed to last at least 11.4 years or roughly 165,000 miles, according to Time Magazine, making an older car, not a bad option. Earlier in the history of automobiles, hearing the term "used car" would make buyers think of a "clunker." You might find yourself wondering if you'll spend a part of your road trip to New York pushing your car to the nearest mechanic. But with improving technology and advances in engineering, even older cars have tremendous long-term investment value. Because of this, there's no need to sweat usage of the car. Owning a new car can be exciting but also oddly stressful as you find yourself watching out for every little sign of wear and tear. Even the most innocuous and easily repaired damage can be exasperating because of the potential implications it can have on the trade-in value of a new car.
Surprising Advantages to Buying a Used Car
Used cars are often associated with ambiguity and risk, but these factors can be a concern with newer models as well. A newer model doesn't have the established reputation of a vehicle that has been around for a few years. It can be difficult to say how reliable a vehicle really is when there is no precedent for its long-term performance. A used car model has at least demonstrated its endurance and performance during the time it has been available on the market.
The features of a new or fully loaded car also may not be useful or justified by the price tag to all consumers. Additional options, especially safety features, can be great modifications. But those desirable features, even if an older used model doesn't have them, can be purchased and added to an existing used vehicle. This approach can save the buyer much more money and get them the same benefits as paying full price for a new car.
Check into the cost of insuring each option you consider when shopping for a vehicle. You may find your used contenders are cheaper in the long run due to varying insurance pricing. Another thing to consider: The warranties for a used car may still be in effect or simply more affordable.
Far more information about specific models and even specific cars is available online than ever, taking away one of the few downsides of purchasing a used vehicle—research. With services like cars.com or Carfax, buyers can research their preferred choices meticulously. There are even apps designed for looking up specific makes and models.
Certified Pre-Owned Vehicles
A certified pre-owned used car will have many of the same benefits of a new car with a lower price tag. It's the best of both worlds: the relative certainty of a newer-car purchase with the savings of a used-car purchase. The experience of choosing a certified pre-owned vehicle is a testament to the level of variety and choice in contemporary used car shopping. Certified pre-owned vehicles are, of course, used, but they often undergo an extensive inspection process and include excellent warranties.
Used cars may have once been a good way to get a raw deal, but now they're among the most exciting products to shop for. The used car market is only going to get better, with ever-increasing options and better deals.