Used Cars on a Budget: How to Find a Used Car for $10,000 or Less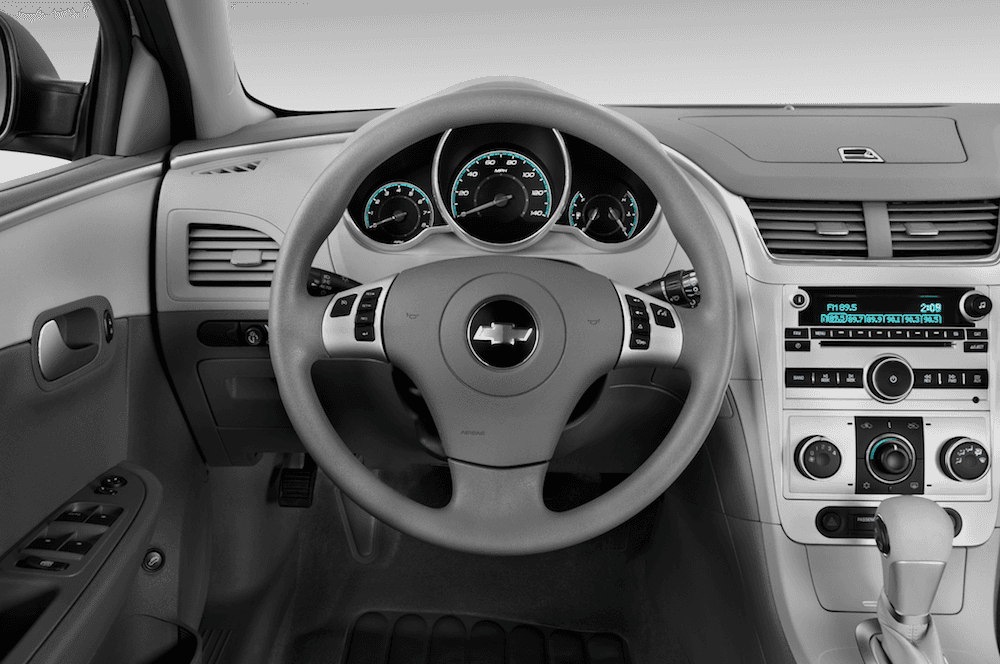 When you're searching for used cars, it can seem like you have to sacrifice dependability in exchange for a lower price. Many people believe that purchasing a reliable vehicle comes at a high cost and that an inexpensive vehicle will be plagued with problems and expensive repairs. We are here to tell you that this is not necessarily the case. It's very possible to find a quality used car for $10,000 or less if you know what models are available and where to look.
We'll show you a few options that are known for their reliability as used cars. All of these options can be found for $10,000 or less. We'll also give you some insider tips and tricks to make finding your next used car a breeze.
Chevy Malibu
The Chevy Malibu from model years 2009-2012 is a great used car that won't break the bank. Starting at around $8,125, the Malibu is a solid, comfortable choice. It has a quiet four-cylinder engine and gets about 25 MPG, so you won't be stuck paying a fortune at the pump, either.
Toyota Prius
The 2009-2012 Toyota Prius are some of the most popular and affordable used cars around. In fact, the 2010 Prius was rated as the number one small used car for under $10,000 by U.S. News and World Report. With impressive fuel economy, a comfortable interior, and plenty of storage space, it's no wonder this was a top choice for many consumers.
Chevy Cruze
The 2013 and 2014 Chevy Cruze also rounded out U.S. News and World Report's list of the best small used cars for under $10,000. With the newer model starting at just $8,164, it's no surprise that this comfortable, upscale, and smooth ride made the list. This model also packs a lot of punch with a turbocharged four-cylinder engine.
Honda Fit
Starting at $8,393 for the newer models, the Honda Fit from model years 2009-2013 makes another excellent option for a reliable used vehicle. It has a spacious cargo area, comfortable seating, and an impressive reliability score. And, with a maximum of 35 MPG, you won't break the bank at the pump.
Chevy Volt
If you want to be environmentally conscious without breaking the bank, look no further than the Chevy Volt. A 2012 Chevy Volt starts at just $8,836 and features a stylish interior, smooth acceleration, and unbeatable handling. It has 35 miles of range when using the electric engine only and gets up to 40 MPG when running on gas mode. With specs like these, it's no wonder that this hybrid is one of the best used cars out there.
Kia Soul
You can't go wrong with a used Kia Soul. Starting at only $7,881 for the 2014 model, the Kia Soul is a spacious, safe, and fuel-efficient option for a used car. It has some updated technology like Bluetooth connectivity and USB ports to give you more convenience, and its boxy shape will certainly make it stand out from the crowd.
Chevy Cobalt
The Chevy Cobalt is one of CarMax's picks for most affordable used cars based on their data. Listings have the 2009 Chevy Cobalt for potentially less than $8000. Getting up to 33 MPG, the Cobalt has a reliable four-cylinder engine that pairs nicely with features like audio inputs, cruise control, and overhead airbags.
Tips and Tricks
There are many ways you can ensure that you find the perfect used car at a great price.
Set your expectations
With a limited budget, it's important to set your expectations accordingly so you don't end up frustrated or disappointed. Other than the cars on this list, you probably won't be able to find many cars less than 10 years old or that have less than 100,000 miles on them. You also probably won't be able to find an SUV because of their popularity and higher price tag. Of course, there are always exceptions to the rule, but it's important to maintain a more conservative approach.
Limit your search terms
When searching through online car buying sites or scrolling through a dealer's inventory, you'll want to make sure to limit the search by price and mileage. Set the limit about $1,000 higher than your budget because you may be able to negotiate lower than the listed price. You'll also want to set the max mileage at 50,000 miles and increase as necessary. Start by searching locations close by and expand to the surrounding areas if necessary.
Know what to avoid
It's best to avoid European cars if you're buying used because of the high cost of maintenance and repairs.  Additionally, avoid salvage vehicles as even if they have been refinished or refurbished, it means they have been in a serious accident, flood, or fire, so you never know what kind of problems may arise later on. Generally speaking, Japanese and American brands are what you should look for. Japanese brands generally have high satisfaction and reliability rating with J.D. Power, while American brands typically have the best deals available.
Insist on an inspection
If you found the car you want at a price you can afford, and you liked test driving it, the next step is to take it to a mechanic and get it inspected. Private sellers are usually okay with this, while some dealerships may give you some pushback. Of course, there is always Carfax to review vehicle history and maintenance.  This is often the most simple, reliable and easiest way to get an idea of a vehicle's previous life.
No matter what you might be looking for, there is a used car out there for you. To try out one of our reliable and affordable used Chevys come visit us at DePaula Chevy today to see what your options are.