Three Reasons Why You'll Love the 2017 Chevy Impala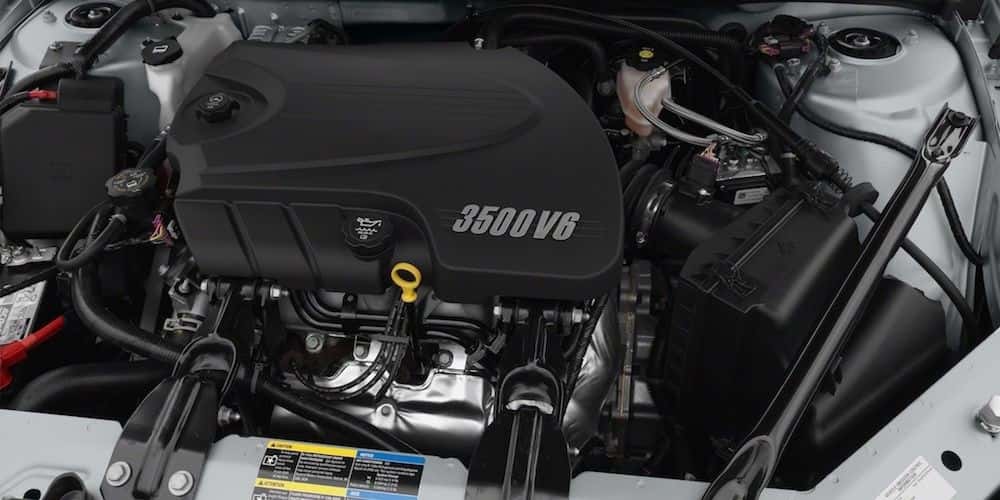 Have you been seeking cars for sale? Well, in that case, you might want to explore everything that the new 2017 Chevy Impala has to offer. The versatile vehicle isn't only affordable, but it includes a number of features and capabilities that will influence the whole driving experience.
If you're in the market for new cars for sale, check out three reasons why you'll love the 2017 Chevy Impala…
You'll Love the: Engines
All customers love options, especially when it comes to the engine that's going to be included under their new car's hood. In that case, these prospective buyers will certainly appreciate the pair of options that are available with the 2017 Chevy Impala.
The 3.6-liter V6 engine cranks out all of the power a driver could possibly expect from a standard sedan. Teaming up with the smooth and fluid six-speed automatic transmission, drivers can expect an incredible 305 horsepower and 264 pounds-feet of torque. Meanwhile, thanks to the engineers' decision to include technologies like Variable Valve Timing, drivers can anticipate a 28-mile-per-gallon highway fuel efficiency (as well as reduced emissions).
Are you looking for even more fuel efficiency? The ECOTEC 2.5-liter four-cylinder engine is the perfect choice for you. The vehicle capitalizes on technologies like direct injection, Variable Valve Timing, and auto start-stop, resulting in an incredible 30-mile-per-gallon highway fuel efficiency. Of course, the system is still plenty powerful, as the engine teams up with a six-speed automatic transmission to pump out 197 horsepower and 191 pounds-feet of torque.
You'll Love the: Technology
Drivers and their passengers surely want to be entertained when they're traveling in a new car. Fortunately, the 2017 Chevy Impala more than delivers when it comes to technological inclusions. It starts with the brand's incredible MyLink touch-screen display, which provides access to a host of different applications that can both entertain and assist during your journey. An intuitive navigation system can lead you directly to your desired destination, while the various radio applications allow the driver to enjoy all of their favorite tunes.
Best of all, the Apple CarPlay and Android Auto compatibility means your can enjoy all of your phone's basic functions. Instead of having to glance down at your phone to send texts, make phone calls, or play your desired playlists (thus compromising safety), drivers can easily access all of these applications directly from the intuitive touch-screen system.
Are you looking for even more technology? Why not capitalize on the vehicle's useful 4G LTE Wi-Fi? Thanks to this inclusion, occupants will constantly have access to wireless internet, meaning they won't have to waste their phone's precious data if they need to send an email or check a website. Plus, thanks to the ability to connect up to seven devices, you'll never have to deal with your passengers fighting over wireless access.
Finally, Chevy has added a number of convenience features that will improve the overall driving experience. The myChevrolet Mobile Application keeps drivers consistently connected to their 2017 Impala. Accessible via your smartphone, drivers can lock/unlock their doors, view vehicle diagnostics, set parking reminders, and even send directions directly to their vehicle! The myChevrolet Mobile Application is the perfect accompaniment for any driver.
You'll Love the: Safety Capabilities 
The 2017 Chevy Impala is opulent inside and out, and drivers will naturally want to maintain their vehicle's like-new condition. A host of preventative safety features play a significant role in helping drivers avoid accidents altogether. These offerings likely influenced the vehicle earning the Five-Star Overall Safety Rating from the National Highway Traffic Safety Administration.
Forward Collision Alert is intended to prevent collisions, as the technology detects when your Impala is approaching another vehicle at too great of a speed. If a crash seems imminent, the technology will alert the driver via audible and visual cues, and the vehicle can even manipulate the brakes if necessary. The Lane Departure Warning warns the driver if it's unsafe to switch over, while the Side Blind Zone Alert will notify the driver of any unseen vehicles that may have snuck up beside your Impala. Finally, the Rear Cross Traffic Alert is intended to prevent those minor fender benders, as the technology can detect when another vehicle or object is about to cross behind your car. Of course, drivers should be able to anticipate these other drivers, as they can view everything that's happening behind their vehicle, thanks to the rearview camera.
If a driver does find themselves in an accident, they can count on the Chevy Impala to keep them safe and secure. The 10 standard air bags will help protect everyone in the event of a collision, keeping them safe from suffering any major injuries. If necessary, the driver can also rely on the OnStar Automatic Crash Response System, which will automatically connect the driver with an OnStar Advisor. This individual can subsequently connect the owner to emergency personnel, who will arrive at the accident scene in mere minutes.
Of course, it's important to remember that the Impala is accompanied by a number of useful warranties. Drivers will have access to five years/60,000-miles of Roadside Assistance with Courtesy Transportation, which will be especially useful if you're ever in a collision. Drivers can also capitalize on the two maintenance visits, two oil changes/filters, tire rotations, and a Multi-Point Vehicle Inspection.
What's the best aspect of the vehicle? When all is said and done, it's got to be the incredibly affordable $27,500 price tag. Prospective buyers will be hard pressed to find a similarly-priced vehicle that offers all of the amenities and capabilities that the 2017 Impala can deliver, explaining why the vehicle was named the "Best Large Car for the Money" by U.S. News & World Report.
So the 2017 Chevy Impala includes technology, powerful and efficient engines, and a number of safety features. In other words, if you're seeking new cars for sale, it's probably in your best interest to pursue this particular model.