Three Major Downsides of Purchasing a Used Car Online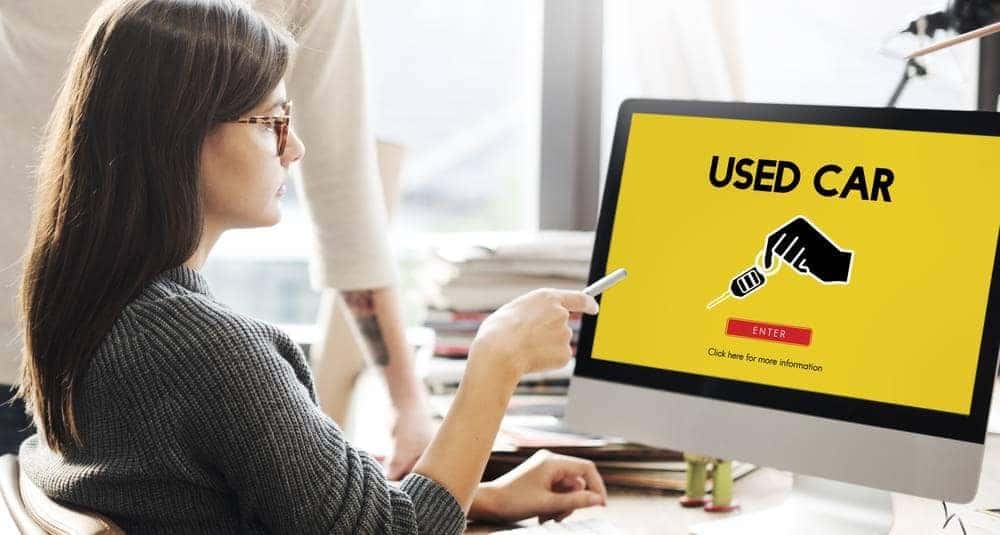 The benefits of online shopping are obvious. You don't have to deal with any traffic as you travel to a particular store, and you won't have to deal with annoying customers as you try to navigate the building. Instead, you can make all of your necessary purchases from the comfort of your own couch. You can even do it without changing out of your pajamas! When it comes to convenience and ease, there's really no better option.
This sentiment could seemingly apply to online used car buying. Customers would assume that they don't have to deal with any of the usual hassles that accompany visiting a dealership and making a purchase the old, traditional way. Instead of dealing with a headache, customers can view the inventory, figure out their finances (or any applicable loans), and make the purchase within minutes.
Of course, we're not saying that you should fully commit to online car buying. Rather, there are more disadvantages than advantages. Sure, the convenience and ability to complete a purchase from your couch is nice. However, you'll be missing out on a number of positive attributes that accompany visiting a physical dealership.
For instance, drivers won't be able to give the used car a test drive, meaning they won't be able to identify any issues before making a payment. Furthermore, by purchasing from a dealership, you at least know that you're dealing with a business that specializes in these types of transactions. If you're purchasing a used car online, you have no idea what you're dealing with.
Sure, the convenience of online shopping is a clear benefit. However, by opting for this route, customers are sacrificing services and opportunities that are crucial during the car-buying process. If you've been questioning the merits of, say, CarMax vs DePaula Chevrolet, we'll convince you why you're better off opting for the traditional dealership…
Online Downside: No Test Drive
One of the most important steps of the car-buying process is the test drive, and this is especially true for those seeking a used vehicle. Drivers can better understand whether a particular car is a proper fit, and they'll recognize if any of the used car's nuances are detrimental to the driving quality. Perhaps most important, potential buyers can better identify any possible issues that may pop up.
You won't have this kind of opportunity if you're purchasing a vehicle online. You could potentially commit to (or even make) a payment before you actually set eyes on your used purchase, and your first time behind the wheel will be as an owner (instead of a prospective owner). Some dealerships may offer some kind of warranty or cash-back agreement, but these offers usually last for days as opposed to weeks or months. There's a giant risk here, and it's likely one of the biggest disadvantages that accompanies shopping for used cars online.
Besides getting to drive their used purchase, drivers won't be able to give the interior and exterior a thorough inspection before committing. Sure, some online pictures may give you a general understanding of the used car's condition, but there's a better chance that the seller is attempting to hide these issues. A self-inspection allows you to identify any issues with the body, which could be an indication of a former accident. Meanwhile, an interior inspection could provide some warning signs of issues like water damage.
Online Downside: Unreliable Seller
When you opt to buy a used car from a dealership, you can rely on a number of reviews and recommendations that will help you determine the dealership's reliability. Therefore, before you even enter the business, you can be assured that the seller won't be trying to pull a fast one on you.
However, there's no such guarantee when you're purchasing online. For starters, you'll want to be know that the company is at least reputable. There are a number of fraudulent websites and individuals out there who are solely looking to steal your money. Therefore, it's of utmost importance that you dig up as much research as you can before you make any types of payment.
Furthermore, these "online companies" may consist of a small team, so there's no guarantee that you'll receive any kind of assistance if you run into an issue with your recent purchase. At least with a dealership, you know you can talk to somebody by walking through that front door.
Online Downside: Potential Unanticipated Fees
You're already dishing out enough money for a used car. Why would you want to be obligated to spending even more?
Unless the online seller lives somewhat close to you, it's likely that you'll have to dish out a considerable sum of money to get the car shipped to your home. Often, online sellers won't include these fees or taxes in their car posting, so the extra chunk of change could catch some buyers by surprise.
Sure, these unexpected fees can also be found at your standard dealership, but there's a better chance that you'll catch these financial obligations before you commit. When it comes to online shopping, you may notice these issues when it's too late.
There are just too many necessary steps that go ignored when you're purchasing a used car online. The lack of reliability from the seller is an obvious downside, as is the inability to even self-inspect the vehicle before making a purchase. Online shopping is always accompanied by its fair share of risk. However, considering how much money you'll be investing into this particular purchase, it's best to show extra caution.
This should clear up any questions you have when it comes to CarMax vs DePaula Chevrolet. In other words, you should be visiting a traditional dealership as soon as possible if you're seeking a used car. Dealerships like DePaula will provide everything a driver could possibly want during the car-buying experience, including one-on-one service and an on-site mechanic. You won't get these kind of opportunities when you opt for online used car buying, so why wouldn't you choose the traditional route?