Three Amazing Engines Available on the 2017 Chevy Silverado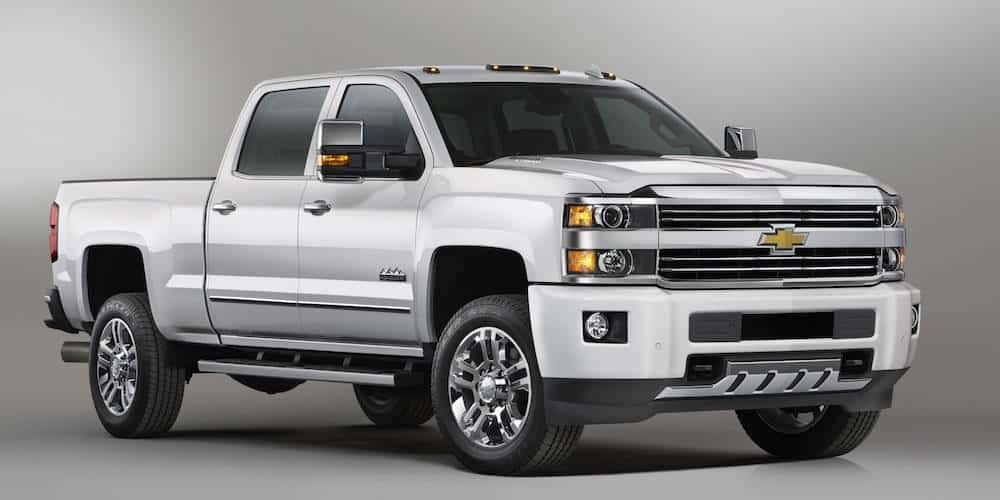 The quest to find the perfect power level in today's trucks has produced a wide variety of engines and capabilities across brands and styles. Between highly efficient options that power through miles with high efficiency to ultra-strong machines that can handle the hardest hills and haul the heaviest loads, drivers today have plenty of options when it comes to finding the right power level to suit their needs. But when it comes to picking one brand of truck that truly wears the crown as the most versatile for drivers who know what they're doing, it's clear that the 2017 Chevy Silverado stands head-and-shoulders above the rest of the pack.
That's because the 2017 Chevy Silverado packs in a rich history of Chevy excellence, offering a wide variety of engine options to help Chevy drivers pick the power level that best fits their needs. Whether you're looking for capable, efficient performance that won't let you down – as found in the 2017 Chevy Silverado 1500 – or a powerful wallop of an engine that can take a serious beating like those available in the Silverado 2500HD and 3500HD, it's clear that Chevy means serious business when it comes to packing power under the hood.
Here's a look at three of the most impressive engine options available in the 2017 Chevy Silverado, and just what you can expect when you get behind the wheel of this supremely impressive pickup series.
6.2L EcoTec3 V8 – Silverado 1500
Available on the 2017 Silverado 1500, the legendary 6.2L EcoTec3 V8 utilizes three time-tested fuel-saving technologies — Active Fuel Management, Direct Injection, and Continuously Variable Valve Timing – to offer incredible efficiency while delivering uncompromised power. This allows the 2017 Silverado equipped with this engine to pump out an astounding 420 horsepower at 5600 RPM and 460 lb.-ft of torque at 4100 RPM. That's serious power backed by an impressive 15 miles per gallon city and 21 miles per gallon highway efficiency, meaning you can keep rolling with this power until the job is done without stressing over gas.
Plus, this scrappy engine option boosts the Silverado 1500's towing ability to a class-leading 12,500 lbs, meaning you can safely take on just about any load even while conquering tough hills or rough terrain. Plus, thanks to a roll-formed steel pickup box floor that's stronger, lighter, and more durable than a traditional stamped steel bed, the Silverado 1500 can handle up to 2,250 lbs of payload without missing a beat. Tow/Haul Mode, StabiliTrak with Trailer Sway Control, Hill Start Assist, and Auto Grade Braking all also work with your Silverado to make sure you can handle the task ahead, one mile at a time.
Vortec 6.0L V8 – Silverado 2500HD and Silverado 3500HD
Upgrading to the Silverado 1500's big brothers – either the Silverado 2500HD or 3500HD – offers drivers the choice of two super-powered engine options, each proudly pumping two different levels of power per model. This offers drivers a uniquely broad range of customization in terms of raw power under the pedals, and means you can find exactly the level of Silverado power that's right for you.
The Vortec 6.0L V6 engine, for example, comes standard on both the 2500HD and 3500HD. This legendary engine builds power at low rpm for a flatter torque curve, meaning it can hit a peak of 360 horsepower at only 5400 rpm and peak torque of 380 lb.-ft. at 4200 rpm. That puts a remarkable level of power at your disposal for just about any job, and it speaks to the skill of Chevy engineers to pack so much oomph into the Vortec line.
In the Silverado 2500HD, this level of power equates to an amazing 14,800 lbs of maximum towing capacity, while the slightly-heavier 3500HD maintains an impressive 14,600 lbs of maximum towing capacity. With this much towing power, you can handle just about any cargo-laden trek, even with miles and mountains ahead of you. For a standard engine on the two leading roles in the Chevy truck lineup, the 6.0L Vortec V8 is one seriously impressive piece of metal that's sure to leave any driver wanting more.
Duramax 6.6L Turbo-Diesel V8 – Silverado 2500HD and Silverado 3500HD
Of course, there are those select few truck lovers who simply can't settle for anything less than the best – and for these people, nothing can quite match the fury and force of the awe-inspiring Duramax 6.6L Turbo-Diesel V8.
Available only on the 2017 Silverado 2500HD and 3500HD, the Duramax 6.6L Turbo-Diesel V8 is a monster of a machine, capable of churning out an unbelievable 910 lb.-ft. of torque and a class-leading 445 horsepower, thanks in part to stronger and stiffer cylinder heads, a taller engine block, and a more durable piston design. Plus, larger connecting rod journals on the crankshaft and an active drain crankcase oil separator work in tandem to allow for better operation when you're towing those seriously heavy loads.
Thanks to a patented Segment-Exclusive Induction System, the Duramax 6.6L Turbo-Diesel V8 is able to provide plenty of fresh cooling power through two air inlets, one on the new hood scoop and one near the fender. This helps to improve your Silverado's performance by ensuring that water and debris do not cause problems with your intake, even in extreme driving conditions.
In the Silverado 2500HD, all this raw power equates to an amazing 18,100 lbs in max towing capacity – and in the 3500HD, a jaw-dropping 23,300 lbs of max towing capacity, meaning your Silverado can handle just about any load you may attach to the back. Go on and try to see what it can't handle – we bet you'll be trying for quite a while.
Regardless of which level of power you may need in your 2017 Silverado, Chevy has done well to allow just about every Chevy truck lover to customize their Silverado to bring exactly the power they need, and no less. Try one out for yourself and see what real power feels like – but be warned, you may never want to drive anything but a Chevy truck again.