Thinking and Driving: Reasons to Buy Used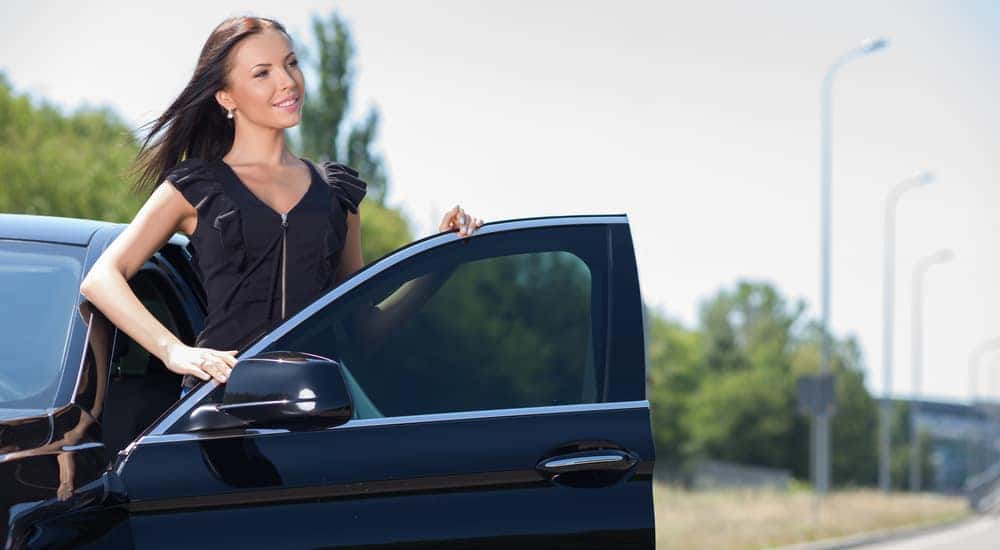 Visitors to depaula.com are quick to see why, when searching for used cars Albany NY, drivers are doing themselves a favor by making DePaula their first (and last) stop.
The decision to purchase a vehicle comes with countless considerations. More than just a decision to buy new or used, a prospective buyer needs to find the perfect fit for the unique demands of their lifestyle (as well as their budget). This means considering makes and models beyond personal preference, exploring optional trim levels and enhancement packages, and some serious looking-inward to decide what is truly affordable.
With no shortage of research that needs to be done, it's all too common for prospective buyers to fall prey to their own wish-list. Exploring the various features and perks of their dream car compels many people to purchase a vehicle that is both outside of their budget and (frankly) more than they need.
Despite the appeal of such amazing model year offerings, let's not turn a blind eye to the value of used and pre-owned vehicles. With that in mind, let's explore why the decision to buy used and pre-owned vehicles is such a thoughtful approach.
Depreciation
Depreciation is arguably the most important factor served up in support of buying pre-owned. Simply put, a new vehicle begins to depreciate the moment it leaves the dealership. In fact, that initial depreciation (to the tune of 11%) means that a $30,000 vehicle would only be worth about $26,700 by the time its rear-wheels left the dealer lot.
After the first year of ownership, the vehicle is worth approximately 25% less than its original purchase price. After three years, it has depreciated by as much as 46% and, after five years, by as much as 63%.
This serves to empower any prospective car-buyers who are interested in a pre-owned vehicle. Due to the aggressive depreciation experienced in the first few years, a buyer might find that a more expensive make, model or trim level now fits their budget. This allows them to get more car for their money, with the original owner having shouldered most of the vehicle's depreciation.
Increased Variety
Speaking of simple mathematics, any consideration of pre-owned vehicles increases the selection exponentially. For example, if every model year brings the introduction of approximately 350 models to the U.S. marketplace, it stands to reason that this number is tripled if they're willing to consider up to three model years.
Vehicle History Reports
Another argument in favor or buying pre-owned comes via transparency offered by the growing prevalence of vehicle history reports. Whereas past car buyers had to trust their own instincts and vehicles inspections, today's buyers have visibility of any reported accidents or repair history. This allows buyers to proceed with far more confidence.
Lower Costs
Any vehicle purchase comes with additional costs, be they on the front-end (such as sales tax and registration) or continuing on as incremental costs (such as automotive insurance). In choosing to buy pre-owned, each of these costs is reduced, making it less of a burden to buy, register and insure a pre-owned vehicle.
Longer Lives
While no rule applies to all makes and models, with proper maintenance it's worth noting that many cars are lasting longer than ever. This means that a pre-owned vehicle purchased after three or five years of ownership, could still offer a long and dependable life. As always, a buyer should perform their due diligence to make sure that a pre-owned car is well-maintained; but a well-vetted pre-owned vehicle may have a lot to offer.
That said, despite all of these positives, many people are still apprehensive about buying pre-owned. While that apprehension could lead to some people defaulting to new vehicles, there are more customers than ever who are embracing the value of another option.
GM Certified
This comes in the form of Certified Pre-Owned (CPO) programs. Such programs allow dealerships to identify pre-owned vehicles of higher quality and value, and pass that value on to customers with manufacturer-backed warrantees and any number of additional perks.
While most every automaker offers a CPO program, these programs are neither equal or identical. To explore further, let's focus on on General Motors GM Certified program. For initial consideration, a vehicle must meet three criteria (i) having been released within the last three model years (ii) having been driven less than 75,000 miles and (iii) having a clean vehicle history report.
Qualified vehicles are then subjected to a rigorous 172-point inspection performed by GM Certified technicians. This allows them to confirm that all major parts and operating systems meet factory standards; any that don't meet such standards are refurbished, repaired or replaced as needed. Only then, do they achieve GM Certified status.
While purchasing such a vehicle provides plenty of assurance in itself, GM Certified vehicles also receive two extended warranties. First, a Powertrain Limited Warranty lasting 6-Years or 100,000-miles (whichever comes first) joined by an impressive Bumper-to-Bumper Limited Warranty for 12-Months or 12,000-Miles (whichever comes first). Both warranties, offered with a $0 deductible, and combined with a Scheduled Maintenance Program provide a lot of built-in value. Additional perks include 3-month trials of both OnStar and SiriusXM Satellite Radio and the option of exchanging the vehicle within 3-Days or 150-Miles (whichever comes first) if you're not fully satisfied.
How's that for added insurance in the purchase of a pre-owned vehicle?
DePaula Used, Pre-Owned & Certified
If you count yourself among the prospective buyers who understand the value of buying used, kudos to you for giving it such thought. Let DePaula Chevrolet help you through our award-winning service, and extensive selection. Dedicated to far more than just 'the sale,' we are committed to helping you find the perfect fit for you.