Think About Winter Driving When Shopping Used Cars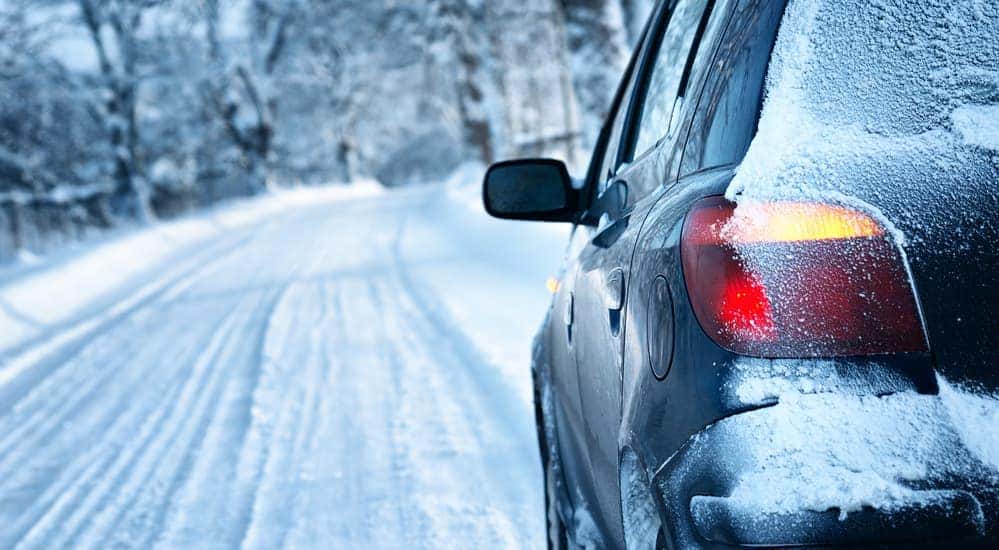 Driving can be very dangerous if you're not fully prepared to take on the wintertime. Anyone can find a car that performs well on a perfect summer day, but winter roads tell a very different story. Slippery conditions may cause your vehicle to spin out unexpectedly. In the bad scenario, this means hitting a barrier or sliding into oncoming traffic. It's always best to stay off treacherous, wintery roadways in the first place. When that's not an option, you'll be glad you chose a vehicle that could handle the snow and ice. Before you start looking up "car dealerships near me," consider whether or not the vehicle you're interested in would really be able to keep you safe during a storm. Check out our list of the best used vehicles for winter driving from some of the top brands in the business.
Ford
The 2014 Ford F-150 is a heavy-duty truck that can handle some of the toughest winters. It's a powerful vehicle equipped with helpful safety features. When equipped, the Ford F-150 uses four-wheel-drive to provide maximum traction in snow or ice. Look for anti-lock brake features and stability controls to help you keep control of this weighty truck.
If an SUV is more your style, consider a Ford Explorer with four-wheel drive. In most situations, the standard rear-wheel-drive is appropriate for regular conditions. Switching into four-wheel-drive adds that extra element of control for slippery roads, snow, and rougher terrain if you go off-roading. The Ford Explorer is both comfortable and fun, with plenty of room without being as big as the Expedition. Any used model from the past several years would be an excellent choice for winter.
Subaru
Subaru Imprezas manufactured between 2006-2012 are a great buy at the used car dealership. Subarus are made for taking control in unpredictable road conditions. The Impreza's driver-controllable differential, symmetrical all-wheel-drive system, and powerful engine make it a great companion for winter driving. While Subaru SUVs are also a great option, the Impreza is smaller, making it lighter and that much easier to navigate and maneuver.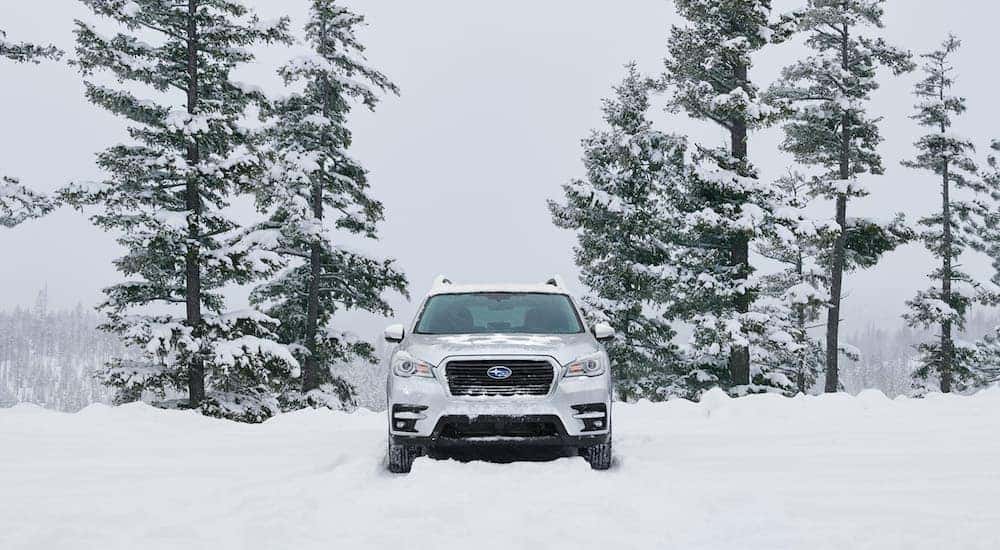 Another great option from Subaru is the 2012 Legacy. It gives you the all-wheel-drive and cargo space of an SUV, packaged up in a driveable, mid-size sedan. Choose from four or six-cylinder engines depending on your preferences for fuel economy versus power. Either way, you'll be a step ahead if you end up getting caught in a winter storm. Although many people think an SUV is the best option for winter driving, these are two smaller vehicles that handle great and are easier for city commuters. Depending on the year, you may even find them in a 5-door wagon style to have extra cargo room.
Jeep
The Jeep Compass from 2007 through today offers several powerful engine models (from 2.0, 2.2. And 2.4 liters) to get you through the snow. Its higher ground clearance of over 8 inches means you won't have as much trouble if the driveway hasn't been plowed yet. Older models won't have all the bells and whistles of a newer SUV, but this reliable vehicle still manages to get the job done.
Honda
Any Honda CR-V from 2006 through today is a great vehicle for winter driving. Its various years have consistently won awards from Kelley Blue Book for dependability and utility. This all-wheel-drive crossover is big enough to keep you out of the snow, but small enough to let you confidently stay in control through icy conditions.
The 2008 Honda Ridgeline is also worth considering if you're in the market for a used truck. Although not great on gas mileage, this truck is powerful enough for tougher conditions. It provides the interior room and comfort of a family SUV, while still being a fine choice regardless of your towing requirements.
Chevrolet
Chevy Colorado 4×4 is a great midsize truck, primed for winter driving. Since 2016, this powerful truck has offered great tech features, including the MyLink infotainment system with smartphone projection technology, AppleCarPlay, and an improved driver information display. Although it's offered in rear-wheel-drive (great for heavy towing), it can also be found as a four-wheel-drive model, which is ideal for slippery roads. The Colorado's powerful V6 engines are available with automatic transmissions, while the six-speed manual is equipped with a four-cylinder engine. 
If you opt for the LT trim, you can enjoy added safety features, including forward collision warning and lane departure warning to keep you safer on the road all year round. Despite its power and size, the Chevy Colorado is known to "drive like a car," meaning it handles quite well. With a long track record of success, slightly older models are still worth a test drive today. The Chevy Colorado won Motor Trend's Truck of the Year Award in 2015 and continues to be a fan favorite.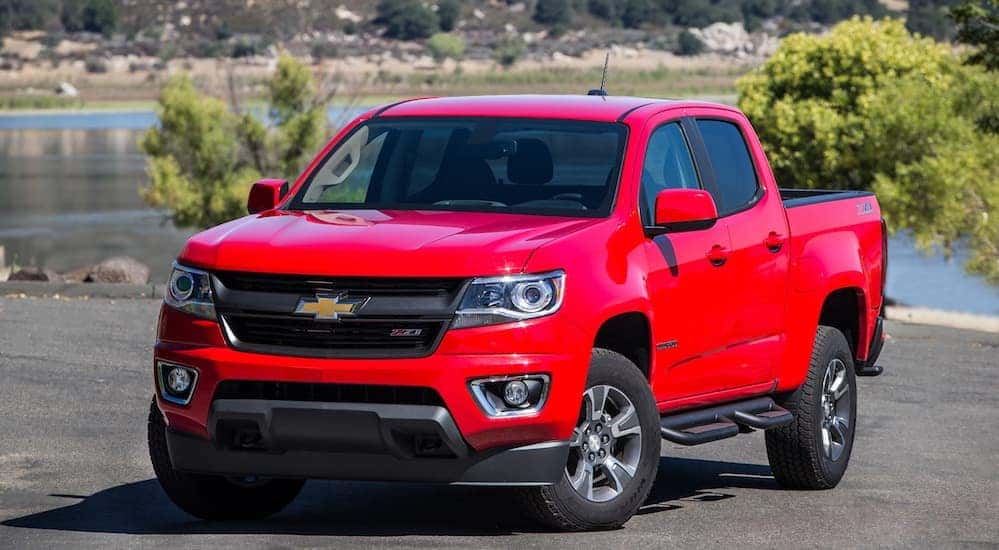 Lastly, and one of our favorites here at DePaula Chevy, is the Chevy Tahoe. When looking at what this powerful SUV is named after, it only makes sense that it would be an excellent option for winter driving. Not only that, but for more than 30 years, the Tahoe has been America's best-selling full-size SUV, so it is no wonder it performs well in numerous conditions. With two very powerful engine choices and the popular 4-wheel-drive option, this large family-sized SUV can handle those ski trips into the mountains with ease.
Conclusion
There are several considerations when selecting the right vehicle for snowy conditions. For the typical driver, all-wheel-drive offers sufficient control. For an added element of off-road traction, four-wheel drive is superior, but not always necessary. It's important to note that compared to front-wheel-drive models, all-wheel and four-wheel-drive vehicles are usually heavier. This means braking time can take a little bit longer, especially on slippery roads. 
Never assume that you're in the clear just because you have an all-wheel-drive car. Give yourself ample distance from vehicles in front of you to provide additional stopping time and make sure your tires are up to par with winter needs. Ultimately, if the weather is really bad, and here in Albany, NY, we know it can be, let the plow trucks clean up the roads first during a winter storm. Always use your best judgment when driving in cold and icy conditions, and make sure your vehicle is prepared for these colder conditions by getting it serviced at a trusted center like ours.