The Value of Buying Pre-Owned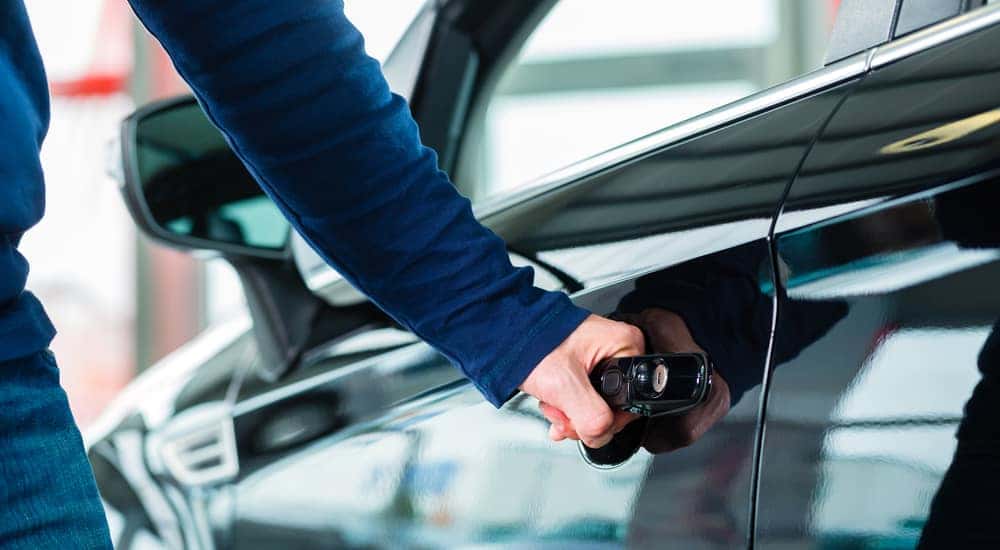 When it comes time to shop for a vehicle, there are countless things to take into consideration: Budget. Financing options. To buy or lease. New or pre-owned. Make, model, year, trim level. Power and drivetrain. Tech features and configuration. The list goes on and on and on…
The results of these can begin to read like a wish list, answerable only by new model year offerings. But with the innovative styling introduced over recent model years, along with a wealth of technology and amenities, more and more drivers are discarding (or at least, re-evaluating) their wish list. Finding many of the features that they want and need in pre-owned vehicles, today's inventories have evolved to offer serious value.
Value & Assurance of Buying Pre-Owned
Pre-owned vehicles are priced lower, due often to the bulk of depreciation being shouldered by the original owner. This could result in a 'more expensive' model or better-equipped trim level falling within your budget, allowing you to 'get more car for your money'.
In addition, searching used cars for sale expands your selection. No longer limited to new model year offerings, every year that you expand your search to include increases your options exponentially.
Pre-owned vehicles offer countless incremental savings as they cost less in terms of sales tax, registration and insurance costs.
And for those requiring more assurance of dependability:
Improvements in automotive engineering, combined with more diligent maintenance, has resulted in longer life; with more vehicles than ever running well beyond 200,000 miles.
Vehicle History Reports (such as CarFAX) empower prospective buyers by creating greater transparency of a vehicle's ownership, maintenance and (if applicable) accident/repair history.
Most every automaker now offers a Certified Pre-Owned program, where they join the dealerships in backing well-qualified pre-owned vehicles with extended warranties (and various other perks).
These are just some of the reason to consider buying pre-owned, although each point is well-deserving of further research and elaboration. At DePaula Chevy, we take great pride in creating a buying experience that supports each any every reason to consider buying pre-owned. With that in mind, let's elaborate on some of the points noted above.
Depreciation
Most of us have heard an all-too-famous adage regarding automotive depreciation, stating that a new car begins to lose value the moment you drive it off the lot. Unlike so many other cliches, this happens to be true, with a vehicle losing up to 11% of its value once it leaves the dealership.
This means that a new $30,000 vehicle could be worth less than $27,000 by the time its rear wheels hit the street. In fact, if you were turn around immediately and try to sell it back to a dealership, you'd like to be offered even less (based on the need for resale).
The lion's share of depreciation occurs within a vehicle's first five years. After the first year, it could be worth up to 25% less. Fast-forward to three years, and it may have depreciated by as much as 46%. And after five years of ownership, that new vehicle could be valued up to 63% less.
Now, consider buying the same vehicle, after three years of previous ownership. What had originally been sold for $30,000 is now valued closer to $16,000. While no dealership should be expected to sell it 'at value' (after all, businesses do need to make a profit) you can expect to buy it for far less than the original owner had paid.
With so many well-equipped and innovatively styled offerings released in recent model years, many pre-owned vehicles have plenty of bells and whistles to keep you satisfied. In addition, the savings of buying pre-owned might allow you to get a vehicle that (if bought new) would have been outside of your budget!
GM Certified Pre-Owned
As an authorized GM dealer, DePaula Chevy offers a variety of vehicles that have earned GM Certified status. Having one of the most competitive CPO programs, GM provides countless assurances encouraging their customers to consider buying a pre-owned vehicle.
To qualify for GM Certified status, a vehicle must (i) have been produced within the last five model years, (ii) been driven less than 75,000 miles and (iii) has a clean, incident-free CarFAX vehicle history report.
Eligible vehicles are then subjected to a rigorous 172-point inspection, performed by GM technicians. This inspection identifies any major parts or operating systems that do not meet factory standards, with the understanding that they will be refurbished, repaired or replaced (as needed to do so). While this alone provides more assurance than one might expect from a used vehicle, there are countless perks that accompany GM Certified Pre-Owned status.
$0 deductible on TWO transferable limited warranties, including a Powertrain Limited Warranty for 6-Years or 100,000-Miles (whichever comes first) and a Bumper-to-Bumper Limited Warranty for 12-Months or 12,000-Miles (whichever comes first).
A Scheduled Maintenance Program, ensuring that your GM CPO vehicle continues to operate in best possible condition.
3-Month Trial Subscription to OnStar and SiriusXM satellite radio.
Perhaps one of the greatest reassurances comes in the form of GM's Vehicle Exchange Program. This provides CPO customers with the ability to return any vehicle within 3-Days or 150-Miles (whichever comes first) if they are not completely satisfied with their purchase.
And don't forget that every GM Certified vehicle is backed by both DePaula Chevy, and General Motors themselves.
Buying Pre-Owned
Years ago, there was a stigma attached to buying a used vehicle. It's easy to see how drastically things have changed, whether you're looking to buy a pre-owned, or want to explore CPO offerings.
At DePaula Chevy, we can help you regardless of what you're looking for in a pre-owned vehicle. From GM Certified Chevy to various other pre-owned makes and models, our extensive selection provides you with countless options worth considering.