The Trust Falls & Pitfalls of Buying Used Cars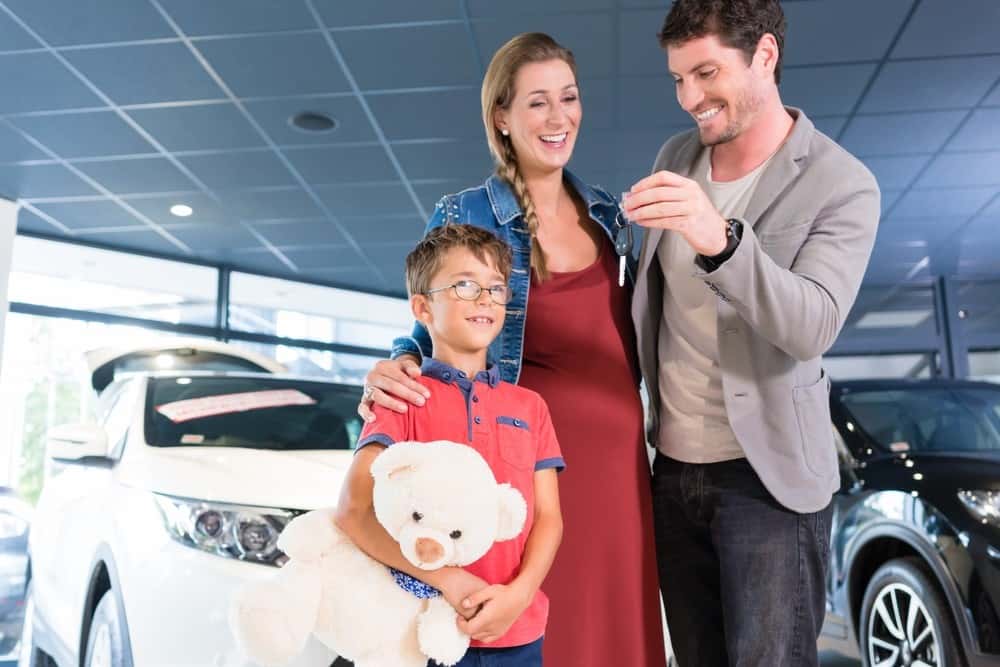 Buying used cars is one of life's biggest trust falls. Since any and all car buying experiences are a major investment of time, resource and (of course) finances, there are certain expectations regarding the return.
When buying a new car, the expectation is that the return will be significant. One tends to assume that a new car will provide both reliability and safety. There may even be an expectation of luxury, if it is an upgrade from their previous vehicle. These, along with the anticipation of minimal (if any) issues, or need of repair might be viewed as optimistic; but they are the expectation nonetheless.
When buying a used car, these expectations are marginalized. While one would choose a vehicle with the hopes of improved reliability, safety, possibly luxury, and (ideally) a lack of issues, there is no sense of certainty. All that the buyer can do is their own due diligence, and hope that their decision is a good one. As I said, it's a trust fall.
Vehicle History Reports
One of the key benefits of today's car buying experience is the prevalence of Vehicle History Reports. And contrary to common misconception, there are options. Whether sourced through CarFax, Autocheck or the NMVTIS (National Motor Vehicle Title Information System), today's car buyer has the luxury of (partial, if not full) transparency.
Keyed by the VIN (Vehicle Identification Number), the documentation of every major event within the lifetime of a vehicle becomes visible. Supported in many cases by dates, details, and locations, this summary of ownership, recall, repair, accidents, and verification of mileage is a valuable tool in any decision-making.
Accessibility
Although none of the resources for Vehicle History Reports are new, the high-level of accessibility is. CarFax, for example, was founded in 1984. The website launched in 1996, and by the early 2000s it had evolved into a well-marketed pay service, with many prospective buyers exclaiming the signature catchphrase, "Show Me the CarFax!" It soon became a standard expectation of used car buying. And within ten years, the company had expanded its services to provide consumers with many listings, free of charge.
With the increase in both expectation and accessibility, most credible dealerships recognized the burden no longer rested on their shoulders. And with that in mind, most dealerships rose to the occasion, not only offering CarFax (as part of standard practice) but including them in the profiles for every vehicle in their online inventory. With the immediate accessibility of a mouse-click or finger-swipe, the evolution had gone full circle. Car buyers now have more assurance than ever, and are able to do more than physically inspect potential purchases. They can now review and share the documented history of that vehicle. Not that all documentation is perfect…
CarFAX vs. Car Facts
Why? Because not every event is documented. Sure, there is an expectation that (at least) changes of ownership will be properly documented through the Registry of Motor Vehicles and that manufacturer recalls will be equally as visible, but what about the rest?
What if someone opts to perform their own routine maintenance, rather than enlist a dealership? The likelihood of such decisions exposes an immediate gap in the information available to potential buyers. Private owners don't have to document their own labor. And there's no guarantee that even routine maintenance or body repair is diligently documented by all shops.
Likewise, any discrepancy in police, insurance or repair reports could result in the flawed documentation of an accident, or subsequent repairs. Always keep in mind that we are inherently jaded by the constant connectivity that we enjoy, as a result of our smartphones. Even with insurance companies and smaller local police offices, not every record (past or present) is computerized. If it exists only in paper form, sitting in a file cabinet or banker's box, it will not be present on your CarFAX.
You should also be conscious that, when these files are digitized, there could be surprises. Imagine you had bought a car with one previous owner in September of 2014, after verifying that it had a clean vehicle history report. Three years later you're looking to sell it, and you pull up a CarFAX only to find an accident reported in March of 2014. It turns out that the vehicle had been put up for sale, six months after being repaired from an accident. It was not reported on the original history report, because the agencies handling the accident hadn't gone paperless yet. Surprise. Surprise.
But 'Enough' With The Horror Stories…
Acknowledging the bad alongside the good is just an exercise in realism. The scenarios listed above are extremes and equate to little more than shock value in the grand scheme of things. Most vehicle records are well-maintained and accurate, providing countless assurances that empower a car buyer to make sound decisions.
And speaking of assurances there are options, such as Certified Pre-Owned Vehicles, that are worth exploring.
Certified Pre-Owned
Most manufacturers offer CPO programs, which help to ensure that your expectations (no matter how optimistic) are met, when buying a vehicle following previous ownership. All CPO vehicles must meet set criteria determined by the manufacturer and, in return, receive additional warranties and perks, which are passed onto the car buyer.
Through General Motors CPO program, Chevrolet, GMC, and Buick vehicles become well-deserving of anyone's consideration. To qualify, they must first fall within the last five model years and have verified documentation of 75,000 (or less) miles on the odometer. (Right there you knock off a few of the concerns raised by the above 'extreme scenarios'…)
Only after passing a 172-point inspection, with any parts or systems that don't meet GM factory standards having been repaired or refurbished using GM-certified parts (by GM-certified technicians), can the vehicle receive authentic CPO status.
In return, the buyer is afforded the assurance of reliability and safety, along with extended Powertrain and Bumper-to-Bumper warranties, and a number of additional benefits. It is an option deserving of your consideration.
Avoid the Pitfalls
When buying a used vehicle, be sure to do your homework and use the tools available to you. Find a dealership that you are comfortable trusting, and be willing to explore all options available to you. Doing so will help you to avoid the pitfalls of buying a used car (and might even make it feel a little less like a trust fall).