The Top Pre-Owned Chevy Vehicles for Your Family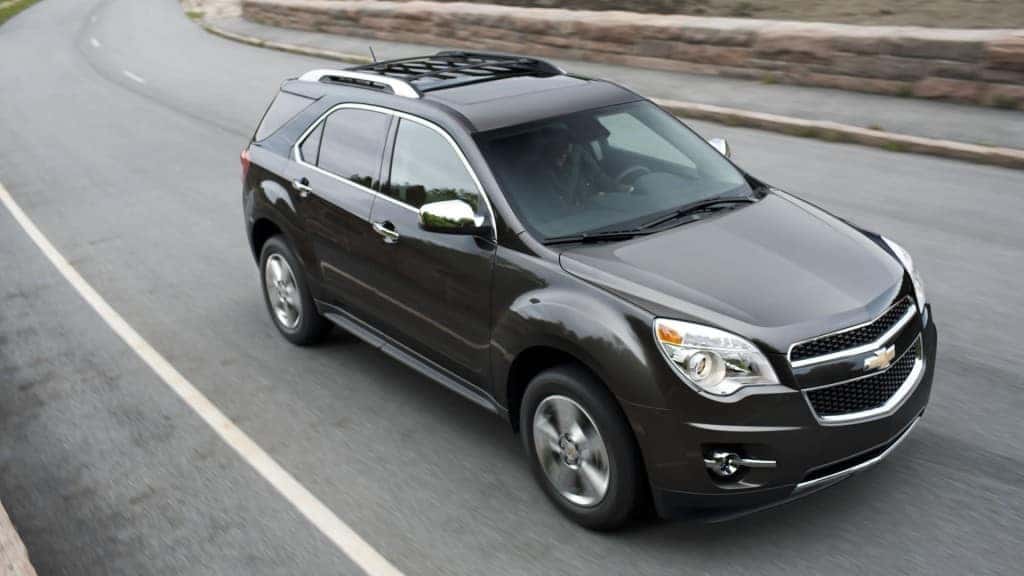 Finding the perfect family-friendly vehicle can be time-consuming, stressful, and overwhelming. With so many makes and models to choose from, the thought of narrowing the list down to a single vehicle can be daunting. Just when you think you have zeroed in on a certain model, you inevitably hear a horror story from a friend of a friend who had terrible luck with that same car. This sort of runaround can easily turn into a vicious cycle of back and forth between your solid research, and negative online reviews.
The bad news is that the internet will always be full of naysayers, and no vehicle is a one-size-fits-all answer for every driver. The good news is that DePaula Used Cars in Albany NY offers a large inventory of family-friendly vehicles that you can purchase with confidence. From small sedans to large SUVs, the bowtie brand is full of dependable vehicles to keep you and your family safe and on schedule.
What Makes a Car 'Family Friendly?'
We see this term thrown around in the automotive industry quite a bit, and because there is no set definition of a family-friendly vehicle, it can be a tricky one to pin down. In order to help define what we classify as a family-friendly vehicle, we have outlined some of the most important questions that our actual customers have asked when they come down to DePaula Chevrolet in search of a new family car. Let's take a quick look:
Is it safe?
Will it accommodate our family as well as extra passengers?
Is it affordable for our budget?
Will it last?
Is it dependable on longer trips?
Does it have ample room for cargo and other daily items such as groceries?
Is it fuel efficient?
The Best Used Chevrolet Cars for Your Family
Whether you have five kids, or are still contemplating the start of your family, Chevrolet has plenty of great vehicles to choose from. With an emphasis placed on safety and intuitive design, your family will be protected, comfortable, and entertained while on the go. Check out the top pre-owned Chevrolet vehicles that just may be the answer you and your family have been searching for:
Chevy Malibu: The Chevrolet Malibu is a great mid-size sedan that offers exceptional fuel economy of up to 36 miles per gallon on the highway, along with plenty of interior space. The cabin is well appointed and touted for its smooth and quiet ride – perfect for a family with younger children. The Malibu has been in production since 1997, which means there are plenty of used options available at varying price points. A hybrid version is available for drivers looking for extra fuel savings, and there is plenty of interior space for luggage, groceries, and other equipment. The 2015 Malibu earned a five-star overall safety rating from the National Highway Traffic and Safety Administration, and includes a long list of standard features designed to protect your most precious cargo. Depending on which model year you choose to purchase, used Malibu sedans can range in price from under $10,000, to well over $20,000.
Chevy Equinox: Classified as a crossover SUV, the Equinox gives larger families enough space to comfortably spread out, even on longer excursions. A six-cylinder engine option provides enough power for moderate towing capabilities, perfect for hauling your small boat to the lake house for a weekend of family fun. The front-wheel-drive 2015 Equinox boasts up to 32 miles per gallon on the highway, while the available all-wheel-drive version gets a still impressive 29 highway mpg. For families who value safety in their vehicle, the Equinox received "Good" ratings from the Insurance Institute for Highway Safety in all of its crashworthiness tests. The crossover's five-passenger seating capacity offers a maneuverable second row, and Consumers Digest awarded the 2015 Equinox with a "Best Buy Award." Overall, the Equinox gives larger families more room to breathe, at a price that is still affordable.
Chevy Suburban: Topping off the bowtie brand's lineup size-wise, the Suburban is the ultimate vehicle for large families. The history of this iconic SUV dates back to 1935, but the used Suburbans available here at DePaula feature much newer model years. The largest vehicle in Chevrolet's lineup, the nine-passenger SUV may not be the most fuel efficient, but it ticks off all the other boxes most important to drivers looking for an exceptional family vehicle. With a higher-end sticker price, the Chevy Suburban also includes more luxury amenities and features than other models on our list. Power adjustable pedals, advanced safety features, such as forward collision alert and IntelliBeam headlights, and in-floor storage consoles are just a few of the extras offered on the Suburban. With plenty of available entertainment, connectivity, and storage options, the Suburban is truly the ultimate vehicle for families that spend extended periods of time on road trips. The SUV can also tow up to 6,000 pounds, giving it a major step up in terms of performance. The 2016 Suburban offers a starting MSRP of $49,700, which means used versions of this vehicle are likely closer to that price point than not. For families with a more flexible budget who need the power and extra space, a pre-owned Chevy Suburban is a great option.
Meet the Chevrolet Family Vehicles at DePaula Chevrolet
These are just three examples that are most popular among families in the used car market. The iconic bowtie brand offers plenty of other options that are well-suited for the hustle and bustle of day-to-day family life, but these three cover a wide spectrum of drivers in this segment. Whatever you and your family are looking for, be sure to come and check out the deals here at DePaula Chevrolet right in the heart of Albany, NY. Our inventory of certified pre-owned Chevrolet vehicles is constantly changing, so if you don't see what you are looking for today, give us a call or check back soon. We are committed to helping all of our customers find their perfect vehicle.
Whether you are newly married or have enough children to fill a Suburban, come down to DePaula and let us show you why Chevrolet has the best vehicles to suit your family.