The Top 5 Reasons to Buy a Used Car for Sale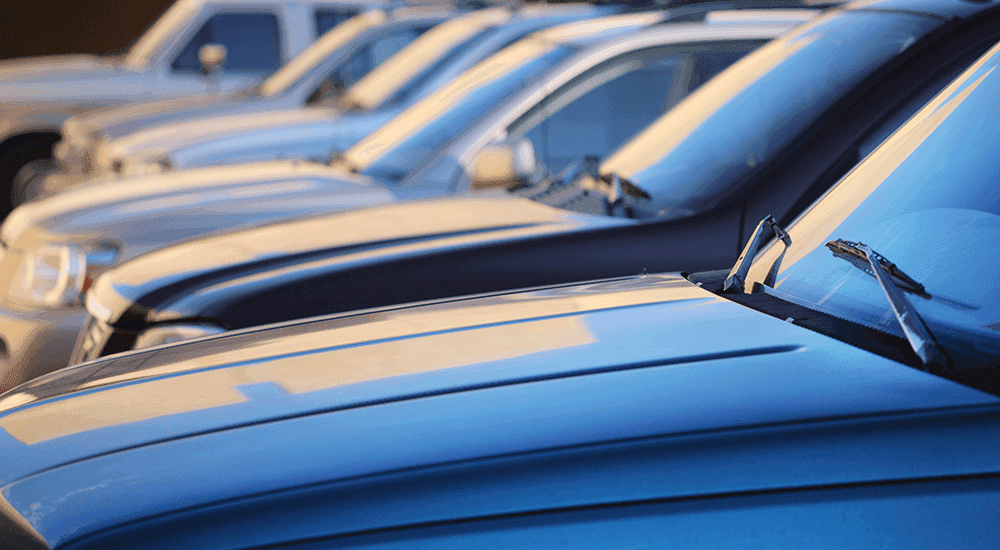 When it comes to buying a used car for sale, there are many advantages as opposed to buying new. In fact, if you are in the market for a new vehicle, you should greatly consider all of the benefits a used car for sale may have to offer. To get you started, here are the top five reasons to consider purchasing a used car.
Value
Of course one of the biggest reasons people often begin to consider buying a used car is value. Drivers may be on a tight budget yet still need a vehicle to get them from here to there. Other drivers may want to buy a second vehicle, whether it be for another family member, or for a work, or recreational vehicle. Regardless of the reason, buying used is a great option to consider for those looking for value.
Aside from purchase price value, drivers who are concerned with staying within a budget will want to consider buying a used vehicle for another reason – to avoid depreciation. Most people have heard that a new car begins to lose value as soon as you drive it off of the lot. When you buy used, you avoid this issue. For some, this is the most appealing aspect of buying used. A vehicle that looks and drives like a brand new vehicle will have a lower sticker price and also be an all-around better value.
Higher End Cars, Lower Price Tags
Buying a used car, truck, or SUV lets you get more car for your money. In cases of higher-end vehicles, this can give buyers more options to choose from out of vehicles that they may not be able to afford with a brand new sticker price tag. Buying used lets drivers get higher end vehicles at a bargain price. Additionally, many used vehicles have been upgraded, or are available in higher-end trims of their make and model that would otherwise sit at an unattainable price point for budget-conscious buyers.
Selection
Something drivers may not think of when they consider buying used is that they are going to have a better selection to choose from. Why? When drivers are not limited to only new vehicles, the door swings wide open to more makes, models, and trims. Also, many used car dealerships work within a network and can purchase and bring a vehicle into their inventory from another dealership or auction if you are interested in something specific. With more vehicles to choose from, drivers can drive away in something they want.
Flexible Finance Options
Once you choose a used vehicle that you want to buy, you'll start to think about how you will finance it. Some people who buy used choose a vehicle that has a very low sticker price so they can simply pay cash for it. This is a great option for those who don't want to bother making payments and would rather have the purchase squared away in one shot. For drivers who either cannot pay cash or choose a vehicle that is more expensive and they need to utilize financing, here are a few options available. Once you decide you need financing, discuss how much of a down payment you can come up with, and then the finance team at your dealership can help you choose the best way to finance your vehicle. A few options are:
Traditional Loan. A traditional loan will have your purchase financed through a bank or a credit union. Your finance officer will calculate your down payment, with the amount of money left over that is owed on the vehicle, and together you can determine how many months the loan should span and the amount of payment each month. These decisions are based on your credit, the amount of your down payment, the overall price of the vehicle, the age and value of the vehicle, and a few other factors.
Buy Here, Pay Here. Buy here, pay here financing is a type of in-house financing, provided by the dealer, that allows drivers with poor credit or no credit to obtain financing for a vehicle purchase. This type of financing makes buying a much-needed vehicle a possibility for those who are in a tough credit spot. These loans sometimes have higher interest rates. However, they offer drivers the chance to improve their credit score by making regular, on-time payments that the dealership will report to major credit bureaus. Once a driver's credit is improved, they can choose to refinance their car, truck, or SUV if that is what makes sense at the time.
Lower Additional costs
Along with upfront value on the sticker price, and more flexible finance options, there are other ways that buying used saves drivers. All of these add up to really make buying a used car for sale an appealing option for drivers on a budget.
Insurance
When you buy used, there are more options available for insurance coverage. Drivers who buy a used vehicle will have the option to obtain cheaper coverage than those who need the most coverage because their vehicle is new. Talk to your dealership about insurance options that might work for your particular vehicle, what you use it for, and your budget.
Registration
Registering a used vehicle is also cheaper. For those who are looking to save a dollar, every extra cost should be considered. Additional costs, aside from sticker prices, really add up, so those on a budget will want to consider every aspect where they can save.
Lower Interest Rates Over Time
This is another way that buying used pays off. As you pay off your used vehicle, your interests will be lower as the length of your loan progresses over the years.
Shopping for a Used Car for Sale
There are many benefits for budget-conscious drivers looking to buy a used car, truck, or SUV. Lower initial sticker prices, a wider selection of vehicles to choose from, lower additional costs, like insurance and interest rate, as well as more flexible finance options, just to name a few. If you are in the market for a used car for sale, stop by your local dealership and see what they have to offer you today!
a new vehicle begins to lose value as soon as you drive it off of the lot. When you buy used, you avoid this issue. For some, this is the most appealing aspect of buying used. A vehicle that looks and drives like a brand new vehicle will have a cheaper sticker price and also be an all around better value. We hope this will help you