The Search for a Capable Pre-Owned Crossover Ends Here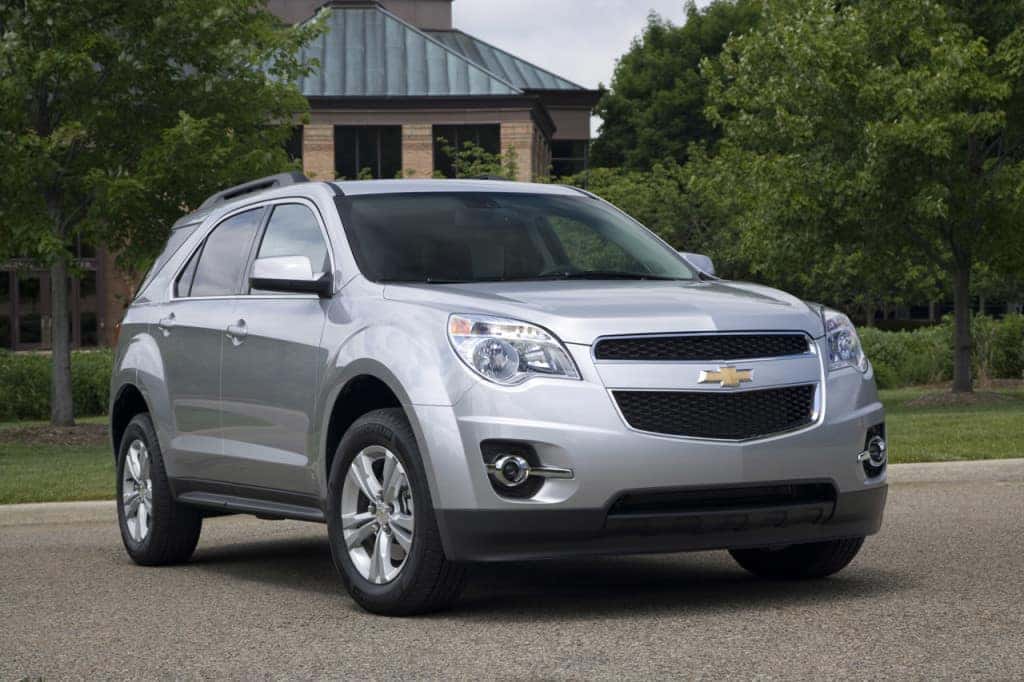 If you are on the hunt for a great crossover vehicle to purchase used – you are in luck. One of the fastest growing segments in automotive history, the crossover category is taking over as the most popular choice for car buyers from every corner of the United States. Crossover used cars from Albany, NY to San Diego, CA are selling as fast as they show up on dealer lots.
With so much momentum propelling this relatively new segment, it should come as no surprise that auto makers are scrambling to create the best version of the crossover vehicle they can. From designers to engineers – the crossovers on the road today are created to be more capable, more intuitive, and safer than they ever have been before.
The Top Crossovers to Buy Used, Today
The competition for automotive brands to create exceptional crossovers doesn't just benefit buyers searching for new vehicles. The influx in production also means that there are more used crossovers from nearly every manufacturer available at great low prices. Before you head down to DePaula Chevrolet to take one for a test drive, check out some of the top crossovers to buy used right here on our blog.
2011 Chevy Equinox: It should come as no surprise that the top crossover on our list is from our favorite bowtie brand. The Equinox is a highly capable crossover in all of its model years, but the 2011 version adds a unique mix of standard amenities and performance features. The base LS trim, for example, includes an efficient Ecotec 2.4-liter engine with six speed automatic transmission standard. Newly updated safety features are added in this Equinox, which include side-mounted airbags, automatic air conditioning, cruise control, and 17-inch aluminum wheels. With up to 31 miles per gallon on the highway, the Equinox offers great fuel economy for a low price point. Drivers can expect to pay under $15,000 for an average used 2011 Equinox, but that can change depending on the trim level and additional equipment.
2014 Dodge Journey: The Dodge Journey was produced by the American manufacturer starting in 2009, and has since received various updates and improvements. The 2014 model year of the Journey saw the highest number of sales since the crossover was first introduced, making that year plentiful in the used car marketplace. Offering great interior space and up to 25 miles per gallon on the highway, the 2014 Journey is powerfully equipped with a 3.6-liter V6 engine paired with a six-speed automatic transmission. All-wheel drive was also made available on the 2014 Journey, which makes it even more appealing to drivers who live in a four-season climate, such as we do here in New York. Because this is still a relatively new year for the Journey, drivers can expect to pay into the $20,000 price range for well-equipped models.
2010 Ford Escape: The five-passenger crossover from Ford offers exceptional interior space and plenty of extras at even the base level. With a full update in 2008, the 2010 model was given a base 2.5-liter engine, and an optional hybrid powertrain that achieves up to 34 miles per gallon in the city. For drivers looking at used crossovers with the hybrid technology, the 2010 Escape is a great option at a fair price. Expect to pay a higher price for the hybrid variant, though the gasoline version is likely to cost under $15,000 with average mileage.
2016 Chevy Traverse: The newest model year crossover on our list, the 2016 Chevy Traverse provides drivers with the latest in-vehicle technology and amenities, at a slightly lower price than brand new. If you purchase a 2016 pre-owned Traverse, it may still have the original manufacturer warranty attached to it, along with lower mileage and less wear-and-tear. The base MSRP for this model starts just shy of $29,000, so drivers can anticipate paying more for this crossover than others on our list. The 2016 Traverse is also unique as it offers three-rows of passenger space and more interior volume than some of its smaller competitors. For buyers looking for a like-new crossover with plenty of included amenities, the 2016 Traverse may be just the ticket.
2012 Kia Sportage: The 2012 Sportage is a great smaller crossover that offers a fuel economy rating of up to 30 miles per gallon on the highway, and great safety ratings. When it was first released, US News ranked the 2012 Sportage as the fifth most affordable compact SUV on the market, which makes it even more desirable for drivers on a budget. Depending on mileage and trim level, drivers can expect to pay anywhere from $10,000 to $20,000 for a quality pre-owned 2012 Sportage.
2014 Jeep Compass: Last on our list of great pre-owned crossovers to purchase in 2016, is the 2014 Jeep Compass. More capable and rugged than some of the other crossovers we highlighted, the Compass gained a new automatic transmission and standard front seat-mounted side airbags for 2014. Jeep offered the Compass in three different trim levels, with the mid-level Latitude offering the most for its sticker price. Two optional four-wheel drive systems were also offered on the 2014 Compass, giving drivers who seek adventure more variety in their off-road endeavors. Depending on certain variables, drivers can expect to pay anywhere from $15,000 to $20,000 for a used 2014 Compass.
Test Drive These Crossovers Today
At DePaula Chevrolet, we realize that reading about different used crossovers does not compare in the least to actually getting behind the wheel of one. We offer great hours and an exceptional sales team to help you navigate through the pre-owned car buying waters. When you buy a pre-owned crossover at DePaula Chevrolet, you can be confident that you are getting the best deal on a high-quality used vehicle. We work with you and your budget through every step of the used car buying process. Simple, easy, and carefree – DePaula Chevrolet is determined to redefine and refine your perception of a pre-owned car dealership. Our team is unapologetic in their commitment to going above and beyond in order to find you the perfect new-to-you car, truck, or SUV.
We look forward to the opportunity to show you what a reliable used car dealership looks like. We hope to see you in for a test drive soon.