The Most Exciting Changes and Updates For Chevy in 2020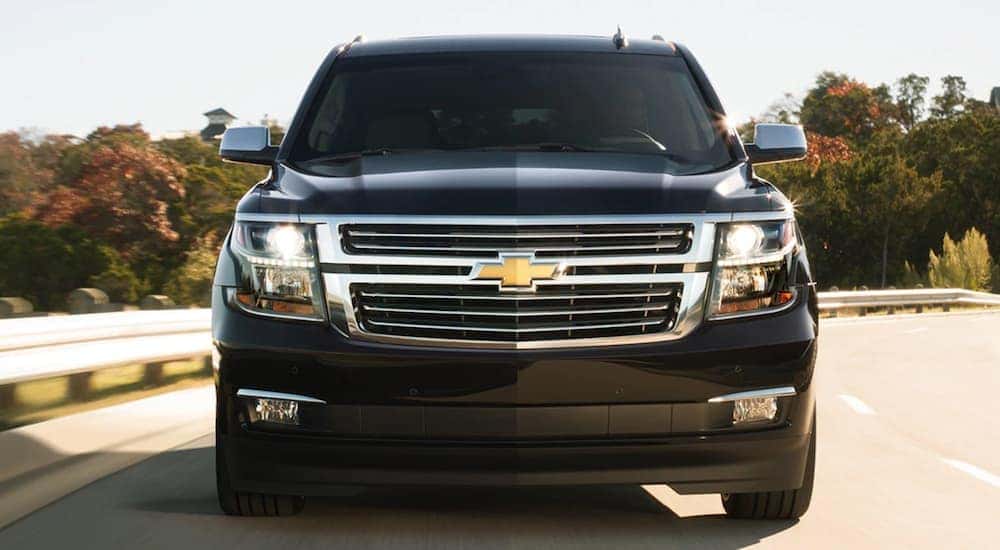 Chevy always has something new tucked up its sleeves. Every year the company drops new tweaks, upgrades, and features that will not only excite but also thrill you as a car fan. It doesn't matter if you're looking for a Chevy dealer in Albany, NY for a new vehicle or you simply are a car fan and love to stay on top of the latest and greatest, Chevy has something for you. Of course, any brand new 2020 Chevy model you check out will have new features you are sure to love, but these are some of our favorites. Here is a list of what we find to be the most exciting features and changes for Chevy in 2020.
Mid-Engine Corvette Stingray
Rumors have been floating around regarding a mid-engine Corvette for some time, but finally, we can confirm the rumors are true. The all-new 2020 Corvette Stingray will feature a mid-engine.
What exactly is a mid-engine? Typically, an engine is either located under the front hood of a vehicle or in the rear, where a traditional trunk is located. The mid-engine is moved from another location. This is done to improve the balance and weight distribution. As the engine is, realistically, the heaviest part of the vehicle, placing it in the middle will greatly improve performance and also help cut down on fishtailing.
Turbo-Diesel in a Compact Truck
If you've gone shopping in recent years for a compact pickup you've probably found most manufacturers either don't offer one, or you don't have many engine options, let alone diesel. Well, the Chevy Colorado has heard the calls for a diesel engine loud and clear. That is why the Chevy Colorado now lets you purchase one with the GM-exclusive Duramax 2.8L Turbo-Diesel. This is the truck that proves you can have both a work and play pickup without needing the extra size.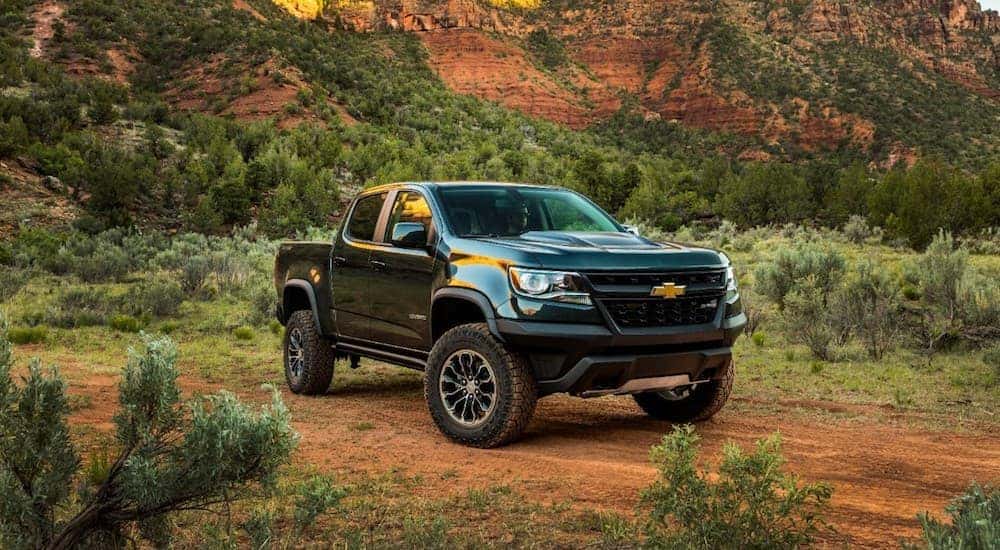 Suburban Extended Wheelbase
The Chevy Suburban is the end all-be all of the SUV world. The Suburban is one of the longest continually produced vehicles on the planet, and it is essentially the original three-row SUV. With the newly released extended wheelbase, you will have additional storage in the rear as well as more space for seating.
Wireless Charging
Here's a feature that's becoming more and more common on Chevy vehicles. Instead of dealing with all the cables and wires running everywhere if you have a mobile phone that has wireless charging capability you can simply place the phone onto the wireless charging pad right in your car. This way, you'll always be charging your phone, all without a cord. 
Silverado 1500 Offers Best-In-Class Towing
When you want a truck for towing but aren't shopping around for a 2500 level (or higher) pickup, the Silverado 1500 is the truck for you. With the choice of a 6.2L V8, you will have the best-in-class towing capability. Or, if you decide to go with the Duramax 3.0L Turbo-Diesel you'll have the best fuel economy of any truck on the market (up to 33 miles per gallon on the highway).
Apple CarPlay and Android Auto
Hands-free driving is important when it comes to driving safety. That's why several Chevy vehicles come with the ability to send and receive texts hands-free, all with the inclusion of Apple CarPlay and Android Auto. Plus, if you own an Android you can take full advantage of Google Assistant, which takes your hands-free driving capability to the next level.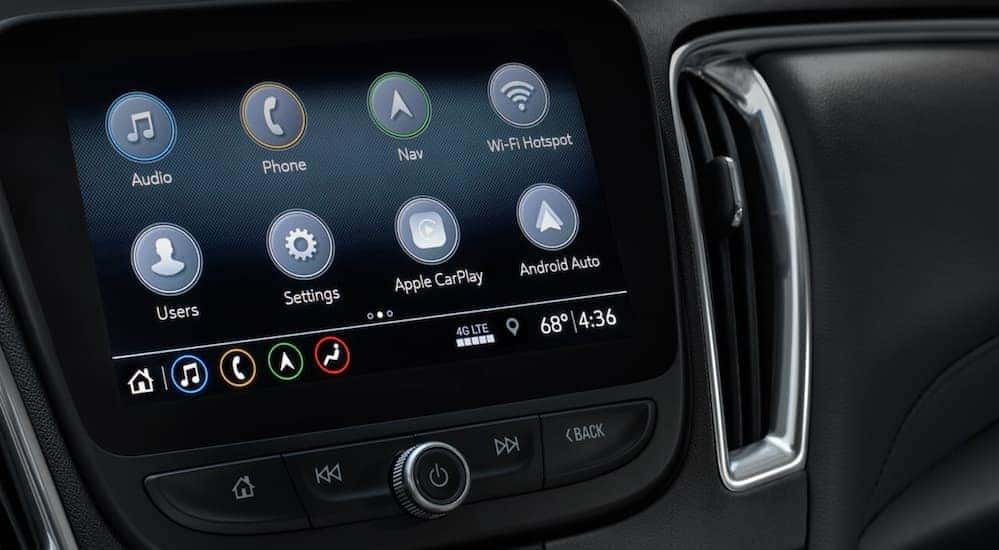 All-New Safety Features
With the continued advent of new technologies, vehicles are not only becoming smarter and smarter but safer and safer. That is why Chevy is building in all kinds of new safety features. This includes forward collision alert, which alerts you when a collision is imminent or when you're following a vehicle too closely based on your speed. Lane change alert with side blind zone alert is available, as is adaptive cruise control, rear park assist, front pedestrian braking (so if a pedestrian wanders in front of you while driving the vehicle will brake), and rear cross-traffic alert.
Chevy Silverado – MultiPro Tailgate
Previously only offered on the 2019 GMC Sierra, the MultiPro tailgate is about to be added to the Chevy Silverado. The tailgate allows the tailgate to be used for more than just opening and closing. It can be used as a seat, a step, a workstation, and makes for easier loading and unloading. The uses are seemingly endless and this is sure to be met well by Chevy fans. 
All-New Trax
If you're a fan of the subcompact crossover you'll want to check out the all-new Chevy Trax. The Trax is fully redesigned which will upgrade its current visual appearance and assist in boosting the fuel economy. In fact, it's taking several pointers from the upcoming Chevy Blazer.
2021 Trailblazer
Last year saw the return of the Chevy Blazer. This year sees the return of the all-new Chevy Trailblazer. Now, the Trailblazer originally started as a trim package for the Blazer back in 1999. GM then stopped production for the vehicle back in 2009 (although if you happened to go car shopping in Brazil you could have spotted new models in 2012). With the success of the Blazer, Chevy is bringing it back with the completely redesigned 2021, which will hit dealerships in early 2020.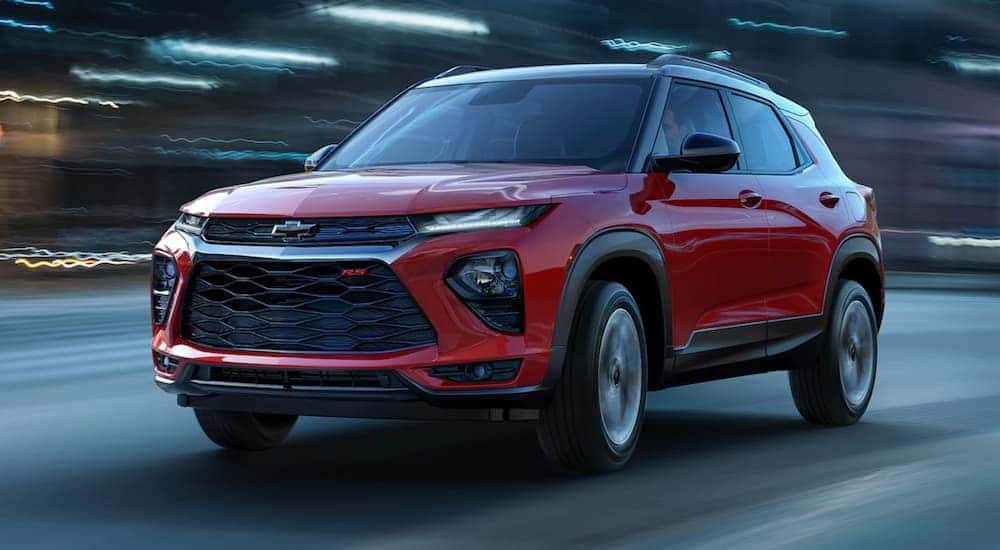 The Sporty Spark
The Spark might be one of the least expensive car options on the road, but that doesn't mean you can't have fun with it. There are several exciting new features on this Spark that will impress your friends. Opt for the ACTIV trim package and you'll end up with a Spark that has a raised suspension, 15-inch aluminum wheels, roof rails, rocker panels, heated front seats, plus several other style features that proves you don't need to spend a ton to get a ton.
Affordable Electric
You don't need to break the bank if you're shopping around for an all-electric vehicle. Most all-electric options on the market will set you back a significant amount, making it difficult for many interested drivers to afford it. That is no longer the case with the Bolt EV. This affordable, all-electric vehicle comes with an estimated 238 miles of range on just one charge.
If you are considering an all-electric vehicle, it is recommended to buy the vehicle sooner rather than later, though. Currently, the federal tax credit for an all-electric vehicle is up to $1,875 through March 31, 2020. However, beginning on April 1, 2020, there will no longer be an offered federal tax credit for this purchase.
Of course, with an all-electric vehicle, you won't need to perform as much maintenance as you would with a traditional fuel engine. You won't need to perform routine oil changes or perform the same standard engine upkeep (which alone will save you thousands of dollars over the life of your car). With the Bolt EV, you'll only need to rotate your tires every 7,500 miles and swap out the cabin air filter every 22,500. So if you're tired of taking your vehicle in for servicing, one of the most exciting new Chevy features has to be the all-electric, affordable vehicle.