The Hunt for Car Dealerships in Albany, NY.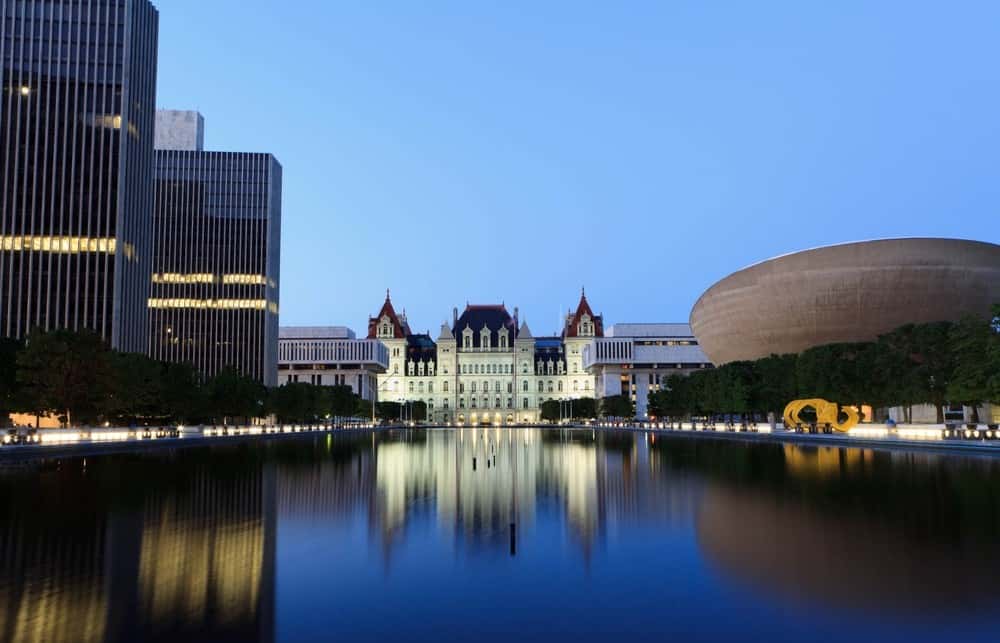 So, you're shopping car dealerships in Albany, NY looking for that perfect vehicle.
Whether you're a first time buyer, or looking to trade-in a ride that's no longer performing the way that it used to, you have your work cut out for you.
So how do you narrow it down? Having a particular make and/or model in mind helps, but perhaps you have a few different ones that you are considering. Ultimately, you will have to choose – both in terms of the car that you buy, and the dealership that you buy it from.
Word-of-mouth plays a greater role than ever, now that it has evolved from one-on-one conversations to public online reviews and social media posts. With an estimated 92% of consumers reading online reviews, a staggering 40% claim that they will form their opinion based on as few as three reviews. Fortunately, for DePaula Chevrolet customers, their dealership of choice sits atop the YELP list of The Best 10 Car Dealerships in Albany, NY.
Not just NEAR the top, but AT the top.
DePaula Inventory
Stop me if you've heard this one before, "Our extensive inventory contains hundreds of new and pre-owned vehicles…"
Any dealership worth its salt can claim to have the widest selection, so is there any real value in listing a dealer's inventory among the reasons you should buy from them? Shouldn't they all have the newest models and a selection of used and Certified Pre-Owned inventory? Of course, but just because a restaurant has the right ingredients, doesn't guarantee that your dinner will be satisfying (it is, however, a good start).
DePaula's extensive inventory does, in fact, contain hundreds of new and pre-owned vehicles. But look to Chevrolet for an award-winning tradition of excellence, and then factor in some fresh initiatives that echo across each class segment. From the tech-savviness of the urban-inspired Spark to the rugged dependability of the Silverado 3500HD, Chevy serves up a little something for everyone.
If you're looking to buy pre-owned, consider the fact that GM Certified Vehicles meet some of the most stringent inspection criteria, and are backed by some of the best Powertrain and Bumper-to-Bumper warranties.
Even if you've determined that you're not interested in a Chevy, GM or Buick. No worries. There are dozens of other pre-owned makes and models to choose from. Ranging from Kia to Porsche, from Honda to Jaguar, you're sure to find exactly what you're looking for.
Websites are a funny thing. On the one hand, it becomes easier and easier to overlook any company's website because, in today's world, "every company should have one." On the other hand, not everyone has a well-designed, functional, and customer friendly site that helps to differentiate themselves from their competitors.
Judging by their website it is clear that DePaula values their customers' time and has designed a tool to help them shop on their own time, and on their own terms.
Visit any vehicle to find a wealth of information to help empower your decision-making process. It begins with a thoroughly-prepared profile for each vehicle, complete with a photo gallery and even a video introduction. Dig deep into the particulars of any car, from the manufacturer specifications to features that are unique to that vehicle. And if you're looking into a used or pre-owned vehicle, consider the assurance of a CarFax Vehicle History report that DePaula makes available with a click of the mouse.
Once you've whittled down your choices, the site puts a few more tools at your disposal. If you're looking to trade-in a vehicle, you can easily value it courtesy of the link to Kelley Blue Book, which is present in every vehicle profile. With a better understanding of the adjusted cost of making the vehicle yours, you can use the Payment Calculator to see if it fits your budget. And if you think you're ready to move forward, you can even schedule a test drive and apply for financing online to speed things along.
All-in-all, DePaula Chevrolet's website helps to create a transparent buying experience which can only enhance their relationship with their customers.
DePaula Preferred Customers
As a DePaula customer, you can also sign up for DePaula's Preferred Customer Program. This will entitle you to both credits and discounts, which will help in simplifying your car-buying experience, as well as your car-owning experience. Specifically, you'll receive a $250.00 credit towards the purchase of your new or used vehicle, and $25.00 towards any service, parts or accessories purchase. Consider the added benefit of a 5% discount on any non-warranty maintenance work, and on the purchase of any parts or accessories.
DePaula's Team
Let's circle back to YELP for this one.
While there are never any guarantees of a perfect customer experience, companies set themselves apart by the steps they take in the hopes of providing one. Sure, the Four-Star Rating means something, but sometimes you find even more value in how a company helps a customer who is less-than-satisfied. After all, news of bad customer services reaches more than twice as many ears as praise for a good service.
With DePaula Chevrolet, the effort is there. Direct responses from the Operations Management invite the customers to contact them directly for further, more personalized attention. In situations where a review offers praise, a gracious response is received. This type of consistency is indicative of a business that values customer feedback, whether positive or negative. And if a business values such feedback from their customers, it speaks volumes as to how much they value the customers themselves.
So, there you have it.
From inventory to website, benefits to service, it's clear when dealerships aim to set themselves apart in all the right ways. But don't take it from me. Experience the difference for yourself and visit DePaula Chevrolet, rated the best Car Dealership in Albany, NY.