The Best Dining and Attractions to Visit During the Saratoga Races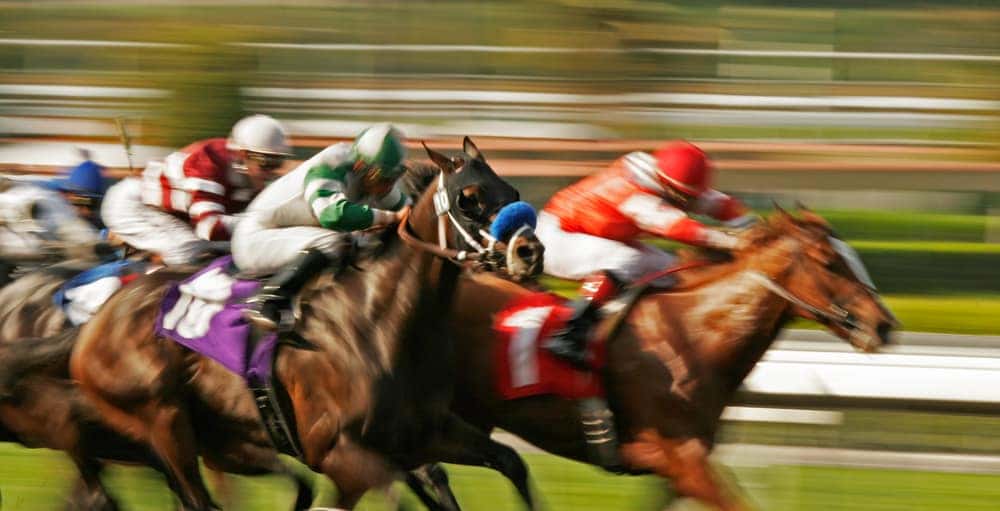 The Saratoga horse races begin on July 20 and run through September 3rd. Always a popular destination for fans of the track, the Saratoga Races offer visitors to the area much to do while staying in town. In fact, many people may decide to make a vacation out of their trip and check out some of the great dining, family activities, museums, and other entertainment in town.
Dining Out
There are many appetizing restaurants in the Saratoga area for people to enjoy during their stay. No matter what your culinary preferences may be, you'll be sure to find something to curb your cravings. Here are just a few of the most popular restaurants to dine out at while you are in town for the Saratoga Races:
Siro's Restaurant and Bar- Deemed, "so close to the track it's almost in there" this Saratoga dining spot is perfect for those who don't want to wander too far to find something great to eat. Their menu includes comfort foods and amazing desserts and is sure to please diners looking for an upscale dining experience while at the Saratoga races.
The Brook Tavern-For unique ambiance, folks will swoon over The Brook Tavern serving steak and seafood in a refurbed 10th-century horse carriage factory. The design is traditional in this adorable spot that serves delicious steak and seafood in this coveted environment. Diners looking for a memorable dining experience will certainly find it in this restaurant.
Mexican Connection- Amazing food, great atmosphere and a great late-night menu, these are only a few of the perks of this Mexican classic eatery. Thirsty? Check out a few of the Mexican Connections over 150 tequila selections. This restaurant is the perfect spot to meet up with friends, catch up on the races, and enjoy a few fun drinks.
Family Attractions
From outdoor attractions to amusement parks, and museums, there is no shortage of things to do with the kids when you are in town for the Saratoga Races. Kids and families can participate in fun create-your-own classes, play golf, ride go-carts, and visit interactive museums while they are away from the track during their visit. Here are a few great family friendly things you can do while you are in town:
Outdoor Adventure- Love the outdoors? Saratoga has great options for you and your family. The Adirondack Adventure Center: ADK Treetop Adventures is sure to deliver the family-fun you're looking for. The ADK in Saratoga near the Saratoga Races features an adventure course housed in a forested canopy in the Southern Adirondacks. Glide, climb, and play amongst the trees and enjoy!
Elms Family Farm – This is another great option for families looking for fun adventures outdoors. This farm offers interactive activities for families and kids looking for seasonal activities to enjoy.
Want more? Ausable Chasm is deemed the Grand Canyon of the Adirondacks. Visitors to the Saratoga Races who love the outdoors will love the hiking, scenery, and raft floats on this outdoor adventure. Overall, there is something around for every local resident, new visitor, and family in town for the Saratoga Races.
Shopping in the Saratoga Area
While you are visiting the Saratoga area for the Saratoga Races, you will be happily greeted by many shopping areas in town. No matter what you are looking for, Saratoga has some great shopping options. Jewelry, clothes, art, and even cars, you'll be pleased with your options. Depaula Chevy is close to the Saratoga Races and is a great place to browse new and used high-quality, greatly priced vehicles. Here's a few highlights of shopping near the Saratoga races:
Downtown Saratoga Springs is sure to please visitors who are looking for unique finds and something you cant see everywhere. A full day trip on its own, Saratoga Springs downtown shopping will not disappoint. Old time charm meets new trendy finds in this vibrant shopping community. Visitors to the Saratoga area who come for the races will be delighted by the bookstores, shopping center, indie boutiques, and Victorian charm.
The Farmers Markets are another highlight for those visiting Saratoga for the races. Who doesn't love fresh vegetables, handcrafted foods and goods? Find deliciously crafted pop-up eateries, pastries, and beverages while you meander around the beautiful Saratoga Farmers market scene.
Where to Stay While You are at The Saratoga Races
While you're enjoying the Saratoga Races and all of the shopping, dining, and outdoor attractions, you'll need somewhere to rest your head. A great place to stay really tops off any trip. Whether you like a bed and breakfast, motel, or resort, Saratoga has what you need. Here are a few great spots to stay a while and put your feet up while you're enjoying the Saratoga races.
Bed and Breakfasts- Saratoga has multiple historic inns, beds and breakfasts, and stays that will make you want to unpack your bags, rest your feet, and relax.
Those who prefer more of a motel or resort feel will love the selection of Saratoga's hotels. If you are staying for the whole length of the races, the extended stay hotels will be the perfect fit. Visitors can choose from extended stay hotels, spa resorts, or more traditional hotels, many of which are pet-friendly and offer breakfast options for patrons.
Want something more rustic? Check out Saratoga's great camping and RV options. Soak in all of the Saratoga Race's surrounding area and the beautiful nature experiences available, and create a relaxing camping experience for you and your family.
The Saratoga Races offer so much to the visitors and locals of this area. While you are in the Saratoga area be sure to stop by the DePaul Chevy dealership and check out their great selection of Chevrolet cars, trucks, and SUVs. Find welcoming customer service and helpful information when you are looking for a Chevy at DePaula. Located so close to the Saratoga Races, DePaula Chevy is a natural stop for anyone in the market for a new vehicle in the Saratoga area.