The Best Chevy Dealer in Albany, NY is Just Around the Corner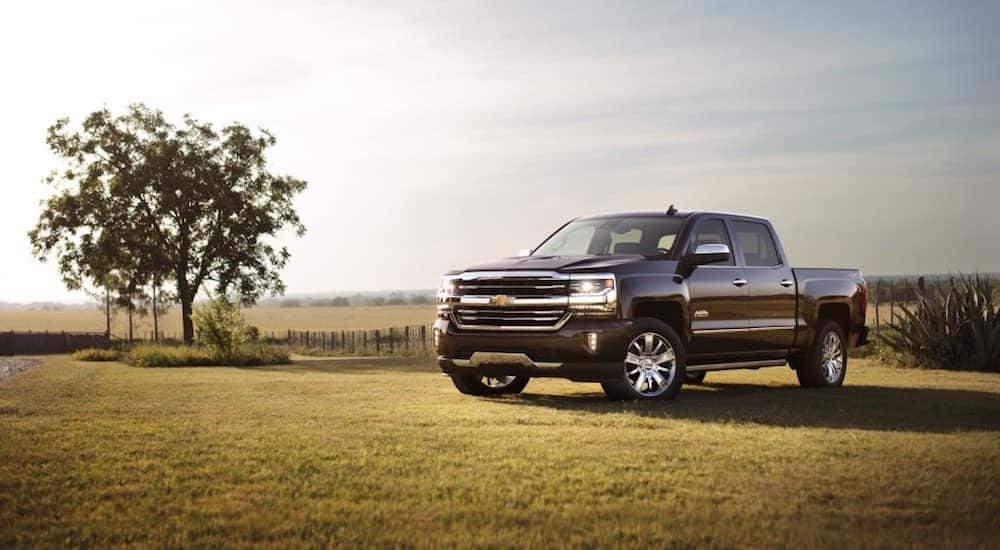 Not to brag, but at DePaula Chevy, we think we're one of the best Chevy dealers around. With our inventory, customer service, and financial appeal, we're pretty proud of what we have to offer. And we're not the only ones who think so.DePaula Chevy was consecutively awarded from 2010-2016 the GM Dealer of the Year Award, we are a six-time winner of the Chevrolet Genuine Leader Award, a seven-time General Motors Mark of Excellence Award Winner, and have been named as the #1 Chevrolet Certified Pre-Owned Dealer in all of the Northeast! And if those accolades don't prove we're the best in the business, then we're happy to convince you otherwise. Below we've listed some of the reasons we're the best Chevy Dealer in Albany, NY.
A Diverse and Expansive Inventory
When it comes to picking out a new car, we know it can be incredibly frustrating showing up to a lot when the dealership doesn't have the car you want or lacks in their selection. At DePaula Chevy, as the best Chevy Dealers in Albany, NY, we aim to have an expansive and diverse inventory that will suit any buyer. When it comes to new vehicles, we pride ourselves on stocking the full lineup of Chevrolet models including light-duty and heavy-duty trucks such as the Chevy Silverado, to smaller sedans including Chevy Malibu.
If you're interested in other brands besides Chevy, then not to worry. We have many different Pre-Owned brands on our lot ranging from Buick and GMC to Chrysler and Ford. Whatever brand, style, or model you're looking for, at DePaula Chevy, we're sure to have it. Simply come by our dealership to check out our available inventory!
Looking for a work truck for your business? Then we have an excellent selection for you. We have a special Work Truck and Business Elite Inventory for our customers looking for everything from dry freight trucks to specialized cargo vans. Want to become a Business Elite Member to discuss your fleet, then give us a call today and we'll be more than happy to answer all your questions.
Additionally, all of our inventory is conveniently displayed on our easy-to-use web page, where the specs, price, and fuel economy, are all transparently laid out next to every one of our vehicles. We want to make the buying experience a good one, and we aim to make the process smooth, stress-free, and as transparent as possible.
A Knowledgeable and Friendly Financial Department
When it comes to paying for a vehicle, we know that pulling out a loan can be a scary and stressful process. This is why we have a tremendous financial team onsite to help you with any of your questions.
Through our financing department, you can fill out an easy-to-use application online to figure out loans, rates, and credit. Have questions about what you can afford, or need help budgeting for your car loan? We're more than happy to help! We aim to make our Chevy Dealership in Albany, NY an easy one-stop-shop for all buyers, so if you are interested in financing through us, then we're more than happy to assist you in any way we can.
Top-of-The-Line Service Expertise
Our Service Department at DePaula Chevy is staffed with only the most highly qualified mechanics and technicians. We take great pride in our technicians' education and certification and make sure they are up to date on the latest parts and repair services.
At our service department, we offer routine services such as oil changes, tire rotations and fluid checks, battery and brake service, filter and parts replacement, and engine repair. Whatever your vehicle issue may be, you can trust that our service department will be able to handle it.
In addition, we also have one of the top auto collision centers in the region, with GM trained mechanics, who can handle anything from parts replacement to full-service detail. We also offer a free loaner car to keep you mobile in the time it takes us to repair your vehicle fully – a convenience we are proud to offer our loyal customers.
Want to wait while we make the repairs on your vehicle? Then you've come to a great place. Our lobby has free WiFi, entertainment, free Starbucks coffee, and a kids play place for any children you may have in tow. How many other dealerships can say that? With a friendly environment and a friendly staff, we want each and every one of our customers to feel at home.
Great Customer Service and Customer Satisfaction
When it comes to customer service, Depaula Chevy is the best Chevy Dealership in Albany, NY. There's a reason our customers keep coming back to us. From our preferred customer program, shuttle service and free car loan while your car is being repaired, to our diverse inventory, we have the qualities that make us a standout in the business.
Take a look at our New, Certified Pre-Owned, and Used Vehicle specials to take advantage of our low price offers. Want to trade-in your vehicle? Then we can do that for you too. We'll check your vehicle against the Kelly Blue Book Value and give you cash back or place it towards a new vehicle you're interested in. At DePaula Chevy, we are a one-stop-shop for all of your automotive needs.
We make sure we are always available for all customers – from late night hours to weekend hours, we are here and available for you. Give us a call, chat us on our webpage, or just drop in for a visit and we'll be more than happy to answer your questions or show you around. At DePaula Chevy, taking care of the customer is always our top priority!