The 3 Biggest Mistakes Used Car Buyers Make (And How To Avoid Them)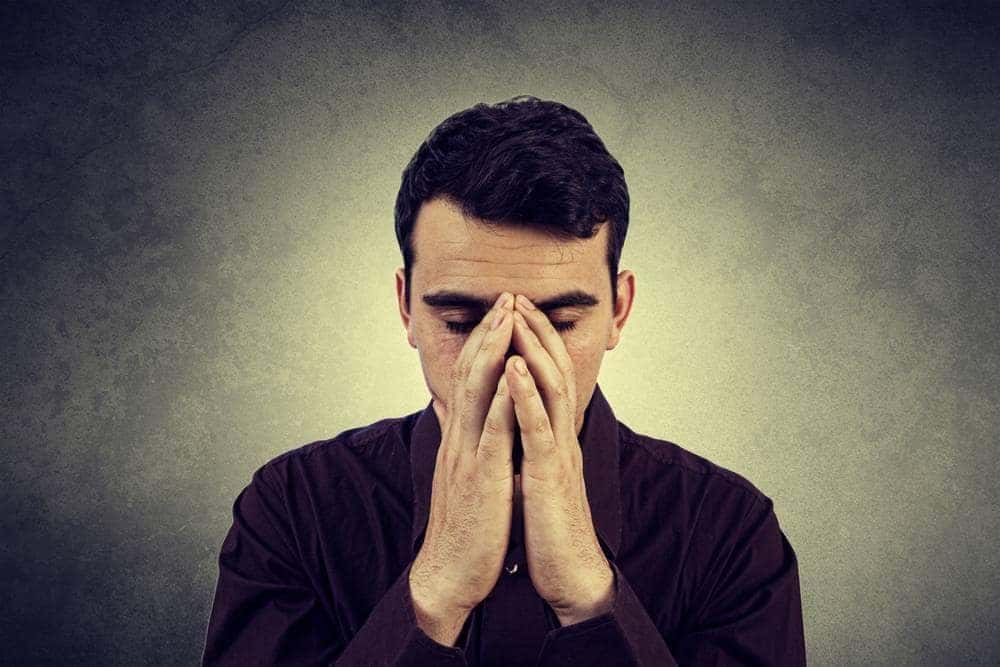 Even for experienced car buyers who've dealt with the process before, finding and purchasing a quality used car is no easy feat. Between having to choose from the thousands of used cars out there, the pressure of working with a pushy salesman, and the stress of figuring out finances, you might be left with so much confusion that you actually drive away in a car you don't even really like all that much – and we think that defeats the purpose of even shopping for a great used vehicle in the first place.
Luckily, not every used car buyer needs to fall into the same standard traps – especially when you can see the problem and do your best to avoid making the same mistakes. That's because, truth is, most of the biggest errors made during the used car purchasing process are made by the buyers themselves, and with just a little know-how and the right attitude you can find a high-quality used car at a great price without going through the same struggles as everyone else.
Here's a look at three of the biggest mistakes made by used car buyers time and time again, and how you can steer clear and get yourself in a used car you don't just like, but love.
Browsing Cheap Lots
It's tempting to just shoot low – after all, a car is one of the biggest investments most buyers will make in a year or even in their entire lives, and it can be intimidating to aim higher than you might be comfortable with at first glance. This becomes especially apparent when shoppers find that cut-rate budget dealer in town, offering less-than-reputable vehicles for rock bottom prices. Although that instinct to shop for the best price is not a bad one, per se, it can get car shoppers into trouble if you're not careful.
To sell a car at a really low cost, the dealer has to make concessions – there's just no other way around it. Either the value of the car has been diminished somehow (maybe by a previous accident that required extensive repairs, or some underlying problem that's not externally apparent), or there's some extra hidden cost that's not immediately clear but will become so in the future (like excessively high interest rates, or "balloon" style deals that push off a large portion of your payments until close to the end of the loan).
These are dirty tricks that can get drivers in a lot of trouble down the road, and so sometimes it may be better to aim for slightly higher prices with the expectation that the quality will make up for the cost.
Shopping Without Finances First
Coming to a used car lot fully prepared means more than just having an idea of what kind of car you're looking for – it means having an idea of how you're going to pay for it, so you don't walk away with some terrible payment plan that ends up costing you more down the road than you should ever have paid for a used car in the first place. This is all too common, and it happens because drivers don't have a clear financial plan ready from the beginning – and that can seriously cost you.
Now, that doesn't mean you need to have every penny accounted for and ready to put on the table the minute you walk onto the lot – although that is really the ideal situation, and probably your cheapest option. For most of us who can't drop a few thousand right off the bat, at least having a payment plan in mind can make a huge difference – factoring in everything from total cost you can afford when everything is said and done to how long you'd like the loan to last and what kind of interest rate you'll accept. Although this kind of bargaining may be less than easy to manage (especially if you've got bad credit), it's always good to know your boundaries and stick as close to your budget as possible when shopping for used cars.
Compromising for Convenience
Nobody likes to waste a day of browsing used car lots for a decent option, especially when the weather's nice and you'd rather be out enjoying the day instead of sitting at some dealership. It's enough to push you to simply go to the closest dealership to your house, and settle for whatever's affordable on the lot today. But as simple and convenient as this may seem, it's not always your best option – especially for such a major investment.
Your used car is probably something you'll be using every day, and keeping with you for several years ahead. Many are passed on to younger generations, and much more are eventually resold to turn some of that value into a partial payment for the next car in line for the spot in your driveway. That's why it really is worth it to take your time and find the vehicle you really want when you shop for used cars: the time you put in up front will only pay off in your overall happiness and your vehicle's longevity down the road.
Plus, nothing is more threatening for the unsure or first-time car buyer than the pushy salesperson. These are commission-driven sales professionals looking more to pull a profit than to really get you in the right car, and they tend to be found at local and less-than-reputable used car dealers across the country. Instead, it's worthwhile to seek somewhere with good reviews from other customers, where the salespeople are rated highly and few customers walk away with an unsatisfactory deal. It's a bit more work, but the benefits of working with a friendly salesperson really are immeasurable- and it only takes one bad experience with a bully of a salesman to know just how valuable good customer service really is.
Get Your Used Car and Get Moving
With a fresh head full of knowledge and an eye for what not to do next time you go shopping for used cars, you're ready to strike out and find a great deal on a quality vehicle. Just keep your wits about you and know what you're looking for – that way, you'll drive away satisfied each and every time.