Take a Hike in Albany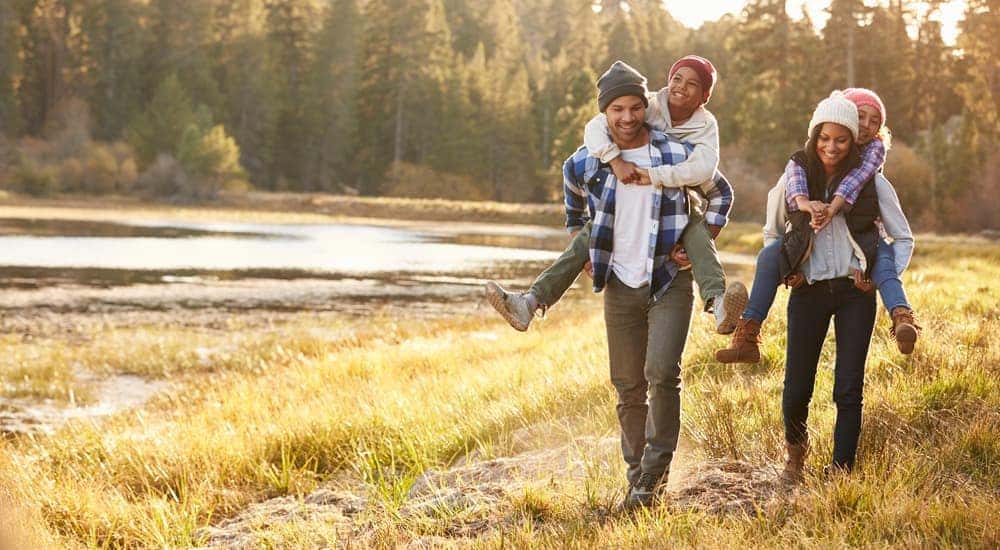 It's no secret that Albany sees its fair share of formidable and abrasive weather conditions. That's why no one quite appreciates a gorgeous, sunny day, more than us Upstate New Yorkers. What better way to take advantage of a nice day than spending some time outdoors getting some physical activity or quality time with friends? For a lovely day of strolling, hiking or biking, escape to one of Albany's many beautiful, local trails. Pack up your backpack with water bottles, sunscreen, bug spray and a dry pair of socks for a wondrous outdoor adventure.
Drive Down to Kaaterskill Falls
About an hour south of Albany, you'll find the magnificent Kaaterskill Falls. Be sure to wear your hiking boots before embarking on this steep climb up to the top of the tallest two-tier waterfall in New York. A large natural pool awaits after this 1.3 mile trek uphill. Hikers can gain access to the Kaaterskill Falls trail through New York 23A in Tannersville.
If you're looking for a little more than just a day trip, consider a staycation at The Kaaterskill. Guests here can enjoy rustic overnight accommodations at the Dutchbarn or the Farmhouse. A popular site for both weddings and private events, The Kaaterskill offers gorgeous mountain views from cozy rooms with stone fireplaces, jacuzzis, wrap-around patios, kitchenettes, and game rooms. Space is limited in these intimate, luxurious rentals, so be sure to book your stay in advance if you have a special occasion on the books.
Endless Hiking at John Boyd Thacher State Park
A mere thirty-minutes from downtown Albany, John Boyd Thacher State Park offers an expansive twenty-five miles of interesting trails. Along your walking journey, you'll come across natural caves and impressive views of the Adirondacks, Hudson-Mohawk Valleys, and even the Green Mountains of Vermont. In addition to the natural beauty, visitors can also enjoy volleyball courts, playgrounds, ziplines, and aerial games at the adventure park. If you'd prefer to stick around for a while instead of rushing home, reserve one of their available shelters. Come prepared for a long day by packing a picnic lunch. Get started on your route by entering via 1 Hailes Cave Road in Voorheesville.
Bring the Dogs to Hannacroix Creek Preserve
Twenty-five miles south of Albany, you'll come across the Hannacroix Creek Preserve. The New Baltimore Conservancy does a great job of maintaining this valuable location. Follow any of the four marked trails, which will lead you to refreshing waterfalls, a historic paper mill, unique rock ledges, and of course, the Hudson River. Get started by gaining access through NY-144 in New Baltimore.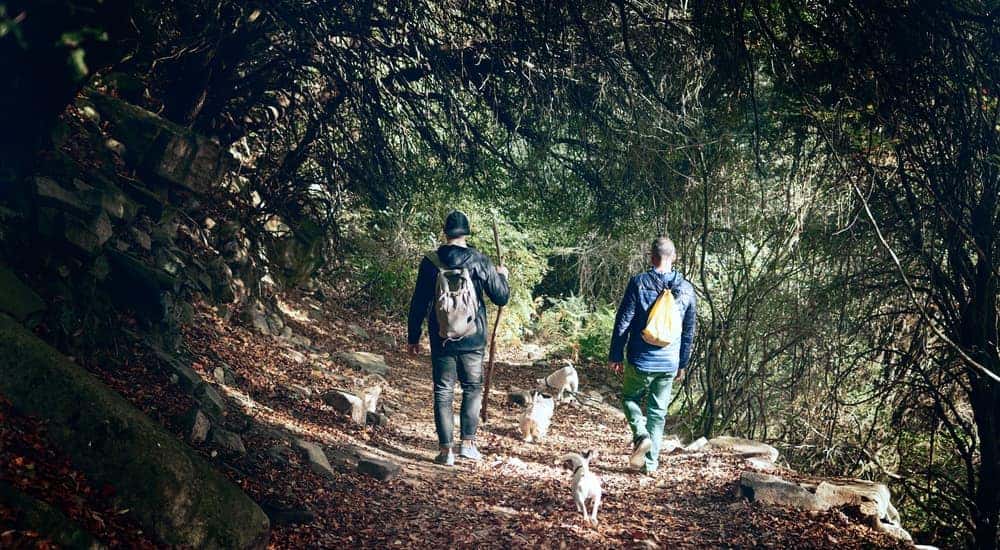 If you're planning to visit ahead of time, keep an eye out for fun community programs held nearby. This location has lots of things going on throughout the year. Help out at their Earth Day Clean-up event or take part in Trail Days, Hudson River Paddles, and wine and cheese events. The New Baltimore Conservancy holds open monthly meetings for anyone interested in getting involved to help preserve upstate New York's natural sites.
Conquer Your Fear of Heights at the Hunter Mountain Fire Tower
The Hunter Mountain Fire Tower is at a peak elevation of 4,046 feet on the 8.16 mile Hunter Mountain Loop. If you can make it up the tower, you'll be handsomely rewarded with breathtaking views of the Catskill Mountains. This day trip, about an hour from Albany, brings thrill and excitement to the great outdoors. In 2017, the DEC invested $48,000 to reconstruct this fire tower and preserve it as an important part of local history. If you're feeling brave, accept the tall challenge by entering the trail through Route 214 in Hunter.
Take it Easy at Bozen Kill Preserve
If heights aren't your thing, don't sweat it. Not every hiking trip needs to be a feat of courage. For those searching for a pleasant day of babbling brooks, old rock walls, streams, and waterfalls, check out the Bozen Kill Preserve. Stretches of open meadows and cool shaded forests set the magical tone of this historical setting. The air is fresh near the Bozen Kill, which translates from Dutch into "raging stream." The actual hiking trails are only about a mile or so, but there's still plenty of reason to stick around and relax the day away, as the Bozen Kill Preserve is a special place where history has been conserved alongside nature.
Deep in the woods, hikers will stumble upon an old tractor, a remnant from generations passed who worked the land. In 1933, it's stated that two brothers lived on this land with their wives. After the men went away to serve in the war, the women took over maintaining the land. Later owned by Dr. Milford Becker, the 156-acre Becker property now belongs to the Mohawk Hudson Land Conservancy. With collaboration from the Open Space Institute (OSI) and the Nature Conservancy (TNC) the history at Bozen Kill has been kept alive for all to enjoy.