Spring in Schenectady: Festivals, Family Fun, and More
Spring really is just around the corner, no matter what you still see outside the window. To help sweep away the winter blues, we made a list of fun spring attractions for the Schenectady, NY area. Many of the activities below are family-oriented, though some are just for adults. Even if it's a family-style spot, who says you can't go enjoy the fun without the little ones? Take a look at what Schenectady and the Capital Region have going on for Spring.
St. Patrick's Day Block Party
What better way to kick off spring than to get out to a St. Patty's Day bash? Frog Alley Brewing Co. and 107.7 GNA are sponsoring the annual St. Patrick's Day festivities at Frog Alley Brewing Co. in Schenectady. The fun starts at noon on March 14th with the band Skeeter Creek opening up the stage, followed by Big Sky Country, and Tyler Braden. Granger Smith, featuring Earl Dibbles Jr. will take the stage as the featured country artists for the event centered around country music all day. Tickets are $25 for general admission, and VIP tickets will go for $50. This is an outdoor event, rain or shine, and is scheduled to take place from noon to 7 pm. Get out your green and your four-leafed clovers and come out for some country fun!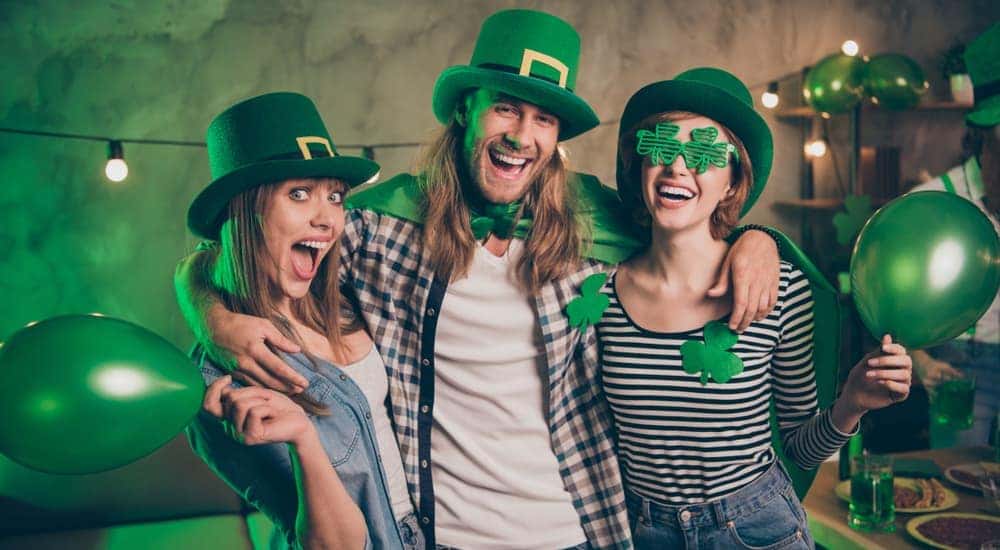 Mabee Farm and Historic Site
After being cooped up in winter, there's nothing more refreshing than getting outside in spring. Mabee Farm is a historic site managed by the Schenectady County Historical Society. This farm is the oldest in the Mohawk Valley, dating back to 1705, and has a variety of activities for visitors. The Dutch farm has striking features to admire in the build; the land boasts an orchard, gardens, and trails; guided tours are available during daytime hours, and events are held regularly around a wide range of topics. Lectures, workshops, and interactive exhibits are all held in the historic buildings of the farm, and are offered for all age groups. The beauty of the riverside is definitely to be enjoyed, and part of the allure of the grounds which once served as part of the American frontier. Spring will bring all the buds and blossoms to life, and tickets for adults are only $10, with children and seniors going for free. This is a gem of the region's history, and always has new programs for the locals and visitors to enjoy.
CANstruction 2020
CANstruction is an annual event at the New York State Museum, and this is the tenth year for participants to build massive structures entirely out of cans. Though the time has passed to participate as a builder, the public is welcome to attend the event to watch the structures being built, and will be on display from March 4-18, 2020. Once the 14 teams have built their structures, they will be judged. After they have been displayed, the cans are all taken to over 50 local food pantries to be donated. While you visit the event, you can also enjoy the rest of the museum. If you would like to donate cans for the building, check out their website here.
Museum of Innovation and Science
Spring is butterfly season, and the Museum of Innovation and Science has a butterfly house where visitors can walk through the indoor garden with the butterflies. February 15-April 19 is the time to waltz into the magic of all the colorful native butterflies of the region as they hatch. While walking through the indoor garden, you can learn about the life cycle, see the different stages of butterflies firsthand, and learn about what butterflies eat. This is only one of the many exhibits to see at the museum located in Schenectady, and interested visitors can learn more on the museum website.
Schenectady Green Market
If you love an outdoor market, the Schenectady Green Market will be right up your alley. Vendors, live music, artisan goods, local produce, and prepared food are all part of the experience every Sunday around City Hall from May to October. In winter months, the market moves indoors to Proctor's from November to April. Visit every Sunday from 10 am to 2 pm, and be part of buying local.
Mopco
A comedy club isn't necessarily a spring-related activity, but it's a good excuse to get out of the house. Laughter is the best medicine for the winter blues. Mopco is a comedy club in Schenectady, and offers both improv shows and classes all year long. The club was built in 2016 in a former firehouse that was completely restored, and is the inspiration for the name derived from "Mop and Bucket Company." Shows are booked out through spring, and feature a variety of professional and amateur stage performances, which may involve audience participation. Performers also visit area schools to give presentations, offer leadership and team training for businesses, and can be hired for other events. A café is open for light refreshments during shows, and those interested in taking classes can sign up on the website.
Mountain Ridge Adventure Park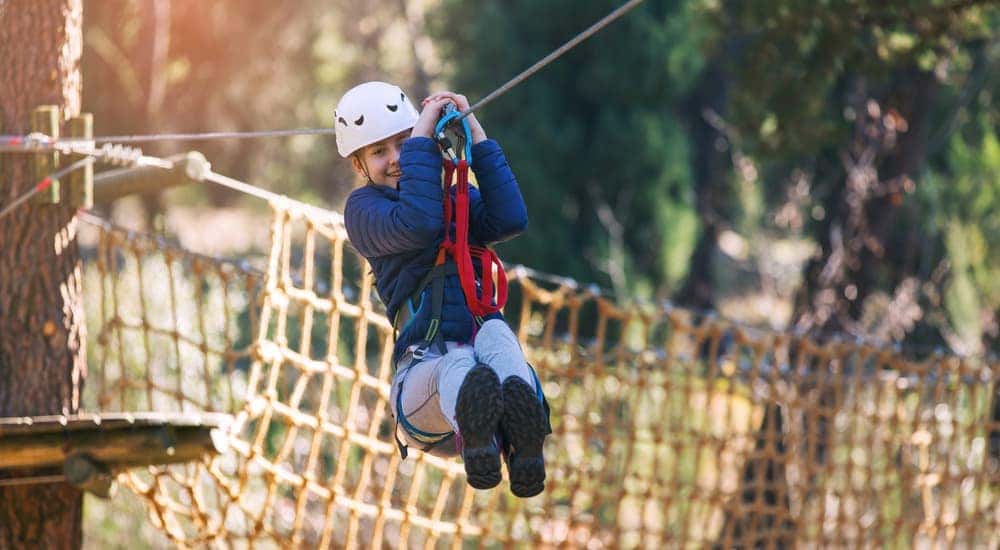 Zip-lining is all the rage, and if you haven't been to this adventure park only ten minutes from Schenectady, maybe it's time you find out how much fun it can be. This park has six courses for different skill levels, and has lots of obstacles like Tarzan swings, bridges, and cargo nets. Folks of all ages are welcome, though children must be accompanied by an adult. Groups need to register ahead of time, and will be led by a dedicated tour guide throughout the entire event. The website does state that registration is not required, but is recommended for those who want to run the courses, as the park tends to fill up on weekends. Clearly, the fun is attracting crowds! For more info, visit the park website.
Tulip Festival
The annual Tulip Festival is celebrating its 72nd year in 2020. If you're looking for a special way to celebrate Mother's Day, what could be better than walking amongst over 100,000 tulips in bloom? From Saturday, May 9 to Sunday, May 10, Albany hails back to its Dutch roots as the oldest Dutch settlement in the US. The kick-off event is the annual street scrubbing, in which girls dressed in traditional Dutch clothing clean the streets before the rest of the festival begins on State Street. Tulip tours are conducted, a new tulip queen is crowned, and a tulip ball even takes place every year.
The Mother of the Year awards will be given on Sunday, and nominations are accepted until early April. Live music performed by nationally-known artists, children's activities, pony rides, food vendors, and lots more are part of this yearly event. Shuttle rides are available for free during the entire weekend, and all parking lots are also free for the duration of the event. Come to the heart of the Capital Region and celebrate Dutch tradition, and give your mother a weekend she'll treasure.
It's time to get out and mingle now that winter is on its way out for the year. Schenectady has a lot to offer if you want to join the festivities, whether you want music, shopping, history, laughter, food, or fun.