Selling Your Car: What You Need to Know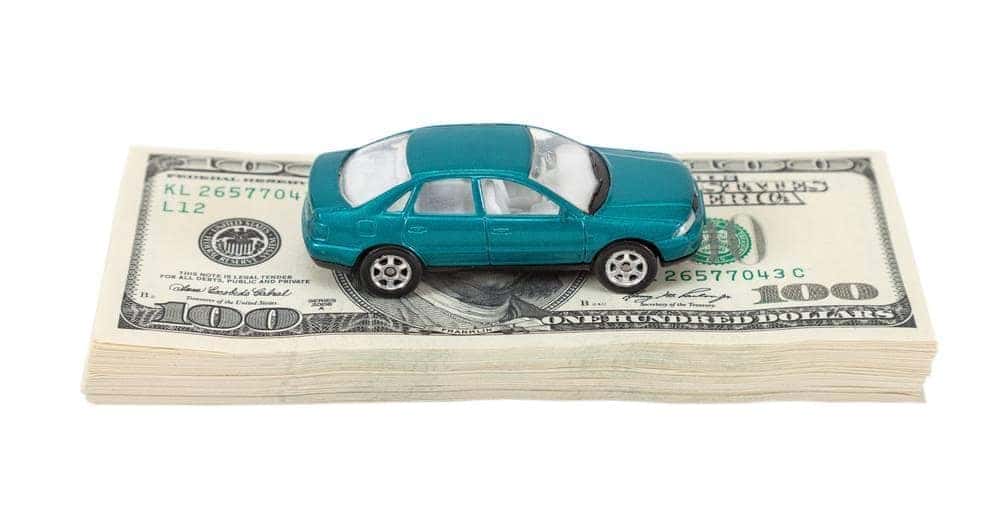 Making the decision to sell your car, rather than trade it in, can be a difficult one to make. Even more challenging, is deciding how you will sell your car. A simple search for "How to sell my car" on Google yields hundreds of thousands of results. Ranging in specificity, regarding how, where, why, and even what selling your car entails – there is no shortage of information out there that covers this topic. Despite the nearly half a million online "resources," conducting such a search can easily leave you more lost and confused than when you first started out. A question that was a relatively simple one to ask, has turned out to have an incredibly complex and ambiguous response.
In an effort to make things just a little bit easier, we have put together a quick reference guide for how to go about selling your car, in some of the most common scenarios. Hopefully, it will provide you with the clarification you need to move forward confidently with your decision to sell your car for cash.
Selling Your Car: What You Need to Know
The process isn't the same: First of all, selling your car is far from what it used to be. As convinced as your dad may be in his busy roadside advertising campaign, we can assure you that long gone are the days when you park your car with a for sale sign in the window and actually get results. This method to car sales is about as archaic and effective as paying for a classified ad in your local newspaper. Not only will it never be read, chances are only a handful of people will even take the time to pull the publication from their porches and actually bring it inside. Before you begin the process of selling your car, it is imperative that you remember this first very important tidbit.
Do you own it? This "need to know" point may seem obvious to some, but to others, it is one that is easily forgotten. You obviously cannot sell a vehicle you have leased, but the less obvious scenario involves whether you still owe money on your vehicle. This certainly will not stop you from selling it, but it is important to take this into consideration prior to slapping that "For Sale" sign in the rear window. If you owe less on your car than what you expect to sell if for, then you are in a good position and shouldn't have to worry about taking extra precautions. If you are upside down on your automotive loan and owe more than your vehicle is worth, we suggest sitting down and taking a closer look at your situation. If you can no longer make monthly car payments, then selling it is the obvious solution. There are various ways to pay off your auto loan balance, but be sure to do so prior to putting it on the market.
You have Options: While selling your car isn't what it used to be, there are still three fundamental ways to turn that vehicle into cash. It is important to understand each of your options so that you are better able to discern which of them is right for you.
Option 1: Sell Privately – This first option when it comes to selling your car is perhaps the most obvious. Selling your own vehicle offers the perk of potentially getting more money for it than you would otherwise, but also has various downsides. Aside from the potential danger of meeting up with strangers to exchange large sums of money for a car, there is also a lot of time and energy involved on the part of the seller. If you are already strapped for time, selling your own vehicle may not be your best option.
Option 2: Trade It In – If you are looking to jump immediately from one car to the next, then trading it in during your newer vehicle transaction may be a good option to consider. Keep in mind that trading your car in may not yield the same amount of cash as selling it yourself, but might be the easiest and fastest way to transition from one vehicle to another. Research your vehicle's trade-in value before shaking any hands, and remember that you can use the money you get for the trade-in towards the down payment on your next car.
Option 3: Sell It to a Dealership – More and more dealerships are recognizing the fact that people want to sell their cars, but aren't necessarily ready to buy another to replace it. These same dealers also realize that many people don't have time to sell their own vehicles, which is why they are offering people the option to sell their cars for cash on the spot. DePaula Used Cars in Albany is one such dealership, where drivers can bring their vehicles in for an estimate, and walk away with a check in hand the same day. This option is becoming more popular due to the ease of convenience and simplicity of the process and is usually the preferred method of car sales over private selling.
You are in charge: Regardless of which option you choose, it is important to remember that you are ultimately in charge. Don't allow a private buyer or a dealership to pressure you into a deal you aren't comfortable making. Instead, equip yourself with knowledge by researching the car you are selling, prior to putting it on the market. Plenty of people successfully sell their cars for cash, but the most successful ones do so with their eyes open and a full awareness of the situation.
Not all cars are created equal: Remember, just because your neighbor sold his used Honda Civic for eight grand, doesn't mean you will fetch the same for your vehicle. Even if it is the exact make, model, and year – there are various factors that determine how much your vehicle is actually worth. From different trim levels, amenities, engines, and more – your car may be worth much more, or much less, than the person's sitting next to you. Wear and tear also make a big impact on the amount you will get for your car, so be realistic about the condition your vehicle is in. Don't shoot for the moon when the condition of your car will fetch a price that is more rooted here on Earth.