Sell Your Car Without Replacing it at DePaula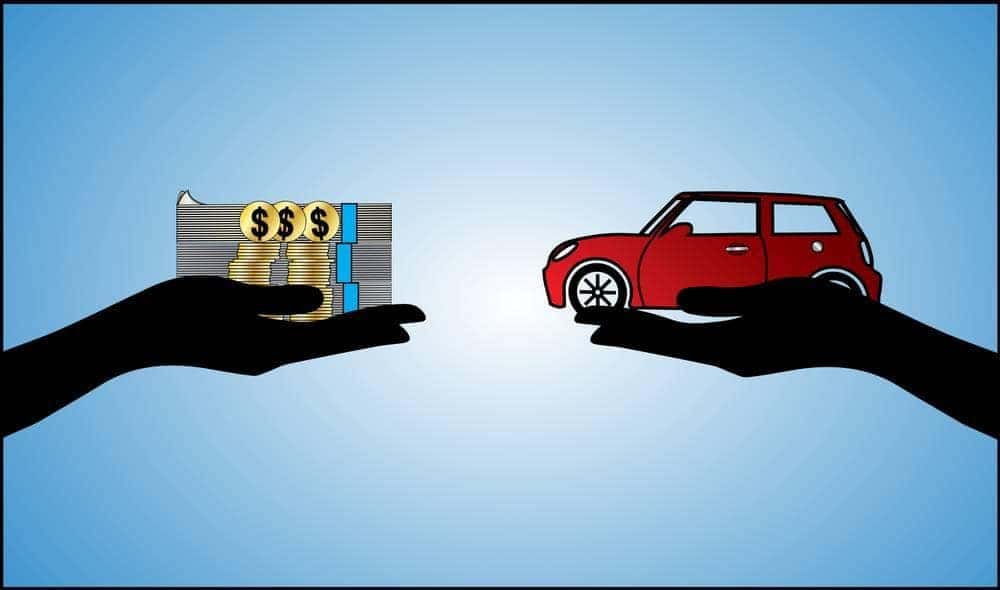 There are few things more satisfying than walking out of a room with a check for thousands of dollars. The freedom to use that money for whatever you desire is a fantasy that many Americans have, and is one that more and more people are turning into reality. Thanks to dealerships like DePaula Used Cars, residents in the Albany, New York area are finding out that selling their cars for cash at a dealership, is much more lucrative than simply accepting the trade-in value of that same car. If you want to sell your car, but not necessarily trade it in for a new one, consider how bringing it down to DePaula Used Cars might just be your best available option.
DePaula Wants to Buy Your Car
When we say that you can sell your car for cash at DePaula Used Cars, we mean it. With no hidden agenda, no hassles, and no obligation to purchase a new car in return, DePaula Used cars is providing a service to local residents that they so desperately need. Dealerships like CarMax may offer a similar option, but selling your car to DePaula Used Cars is clearly the better option. Take a look at why selling your current vehicle to DePaula Used Cars is the best choice for turning your car into cash.
Increased Value: Before entering into any contractual agreement, with DePaula Used Cars or any other dealership, it is important that you know what your car is worth. The trade-in value, and private sale value will give you a good idea of what your vehicle will be estimated at when selling it to a dealership. At DePaula Used Cars, we realize that you may be selling your car for a variety of reasons. Whether those reasons include digging yourself out of a cycle of debt, paying for home repairs or doctor bills, or even to take your first family vacation, we understand that selling your car is important. We take this seriously, which is why we will offer you more money for your car than a dealership like CarMax. We aren't just saying that for fun, we back it by a guarantee. DePaula Used Cars will offer you at least $500 more for your car than a written offer from CarMax, making it an even easier decision to make. You work hard for the money you make, and DePaula Used Cars respects that, by offering you what your car is actually worth.
Personalized Service: If there is one thing that DePaula customers have said over and over again, it's that the team at DePaula Used Cars is second to none. Selling your car does not always get you top notch customer care at other dealerships, but it does at DePaula Used Cars. Rather than be treated like a number at CarMax, be treated like family at DePaula. Our entire team is in the business of making our customers happy, which is why so many people come back again and again. Whether you are ready to sell your car for cash, trade it in, or purchase a new one without doing either – the DePaula Used Cars team can help. Be more than a number, be a member of the friendly DePaula family.
Quick and Easy: Walking out the door with a check in your hand for thousands of dollars, might just be the easiest payday of your life. Not only will you leave here with the most amount of money for your car, you will spend minimal time and energy converting your vehicle into cold hard cash. Our team of experts will estimate the value of your vehicle, make you a written offer, and write you a check on the spot if you choose to accept it. It's simple, it's quick, and oh-so-easy.
There Is Never Any Rush: Any major transaction, whether selling or buying, should not be entered into hastily. Rushing to sell or buy a car is a recipe for disaster, with almost guaranteed buyer's remorse as a result. For that reason, the team at DePaula Used Cars will give you up to ten days, or 1,000 miles, to accept or decline our offer. That's three more days than CarMax, which means you have time to think, and make a sound decision that is the correct one for your situation. It can be easy to quickly accept a lump sum of cash for your car, but rather than be dazzled by the number, do your research to make sure you are getting the right amount. While DePaula Used Cars offers fair and honest estimates based on Kelley Blue Book values, we can't say the same for other area dealerships. The bottom line? Don't rush. Breathe, and make a decision that you won't end up regretting down the road.
Supporting Local Business: While CarMax may technically be "local," when you shop at big box stores, you are supporting their headquarters, rather than the local economy. Supporting local business is not only near and dear to our hearts as consumers, it is also important to us as a dealership. DePaula Used Cars is family owned and operated, deeply rooted in the community of Albany and its surrounding areas. When you visit our location to either sell your car, or buy a new one, you are supporting a family and a business that has a long history here in upstate New York.
Get Started Today
DePaula Used Cars is here and ready to give you a great estimate for your current vehicle. Whether you are ready to sell today, or need to take the ten days to think it over, the team here at DePaula Used Cars wants to help. You can even start the process on our website, where you can fill out a form and get an estimate without even coming down in person. This will not only give you a basic idea of what your car is worth, it will also expedite the process when you do decide to visit our used car dealership.
Reverse your financial woes, and take that family vacation you so obviously deserve. Bring your car in today, and turn it into cash tomorrow.