Schenectady, NY's Top 5 Most Interesting Spots to Sip a Hot Coffee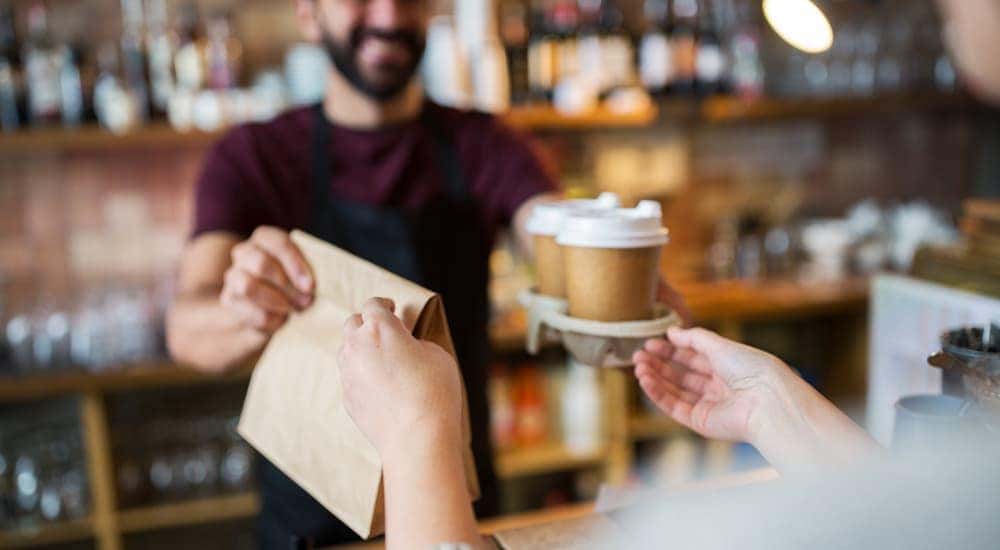 The city of Schenectady, NY is no stranger to a brisk morning chill. For roughly 75% of the year, cool weather abounds in the city, urging residents to hunker down inside and wrap their hands around a steaming hot mug. Whether you're a fair trade aficionado, cappuccino connoisseur, or just an average commuter searching for a quick pick-me-up, Schenectady won't leave you out in the cold. Our local neighborhoods are home to several excellent cafes and eclectic coffee shops that provide a warm, cozy refuge from icy weather outdoors. The rich stories behind some of these locations offer a jolt of intrigue and inspiration that will leave you wanting more. Next time you're passing by DePaula Chevy, be sure to grab a world-class cup of Joe and stop by the dealership for a visit.
1. Graham's Coffee Parlor
Located on 3406 State Street, Graham's is a cute coffee shop with espresso, tea, specialty drinks, juices, and smoothies. Visit Graham's seven days per week for local, fresh ingredients and small sweet treats to-go. Happy customers enjoy their bright atmosphere, complete with modern pop art and friendly service with a smile. If you don't already know the story, Graham's was founded by the daughter of a legendary local musician, Buck Malen. The current owner, Katryn Malen, states, "The mission of Graham's Coffee Parlor is to simply enhance the lives of those who come through the door. It starts with a wonderful juicing-barista team to make each beverage special." It's clear that this place is about more than just the drinks they serve. A commitment to connecting with the local residents makes it a special part of our community.
2. The Happy Cappuccino
On 185 Jay Street, you can find The Happy Cappuccino. This quaint location has enough seating available for gathering with close friends to dish on the latest gossip or meeting up with colleagues after work. It's a child-friendly atmosphere that offers Wifi to customers. Whether you want to pop in with your kids for a gluten-free treat, or peacefully sip on fair trade coffee while catching up on your emails, this off-beat coffee shop has a little something for everyone. It's the perfect place to relax while you enjoy quality coffee and contemplate the latest local artwork hanging on the walls. An open mic night every Thursday at 7 pm is a fun way to immerse yourself in the local creativity and talent.
3. Storied Coffee
Located just over the bridge from Schenectady, Storied Coffee on 109 Mohawk Avenue (NY-5) in Scotia offers just what the doctor ordered. They bring the experience of a traditional coffee shop to life, with a willingness to share and educate guests on their specialty coffees and bubble teas. Become a seasoned regular at this hip and casual gem, serving up quality, local coffee in a comfortable environment, poised for meaningful interaction and connection.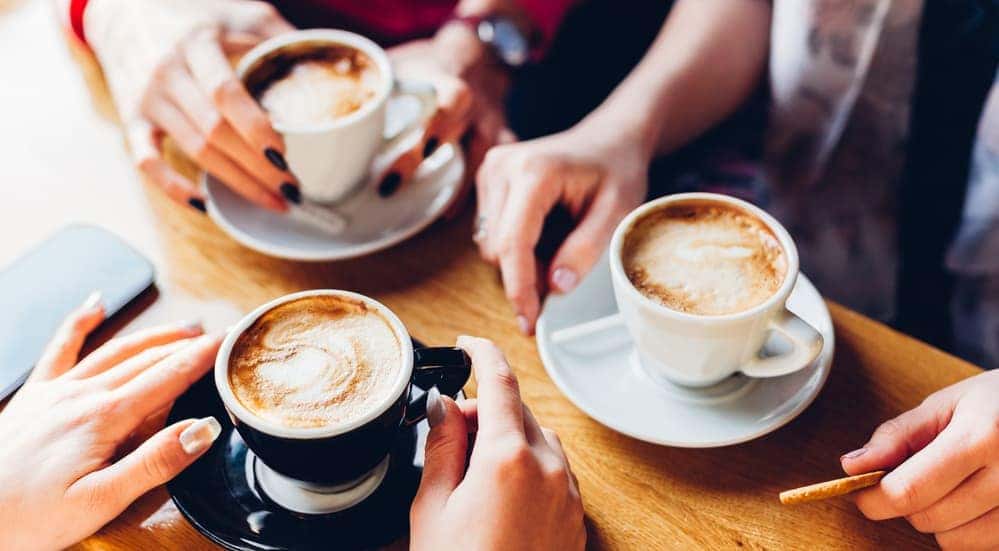 4. Ambition Coffee & Eatery
The building on 154 Jay Street has an eclectic history, having been reinvented into a smoke shop, florist shop, and even an alleged brothel and gambling parlor in its early days. Since 1870, this historic location has served as a staple in town, with Ambition Coffee & Eatery being no less prominent. Not only do they serve great coffee, but guests can also choose to enjoy a lazy brunch on Saturdays or Sundays, or pop by for an evening Proctor show.
If you're lucky, you might even catch one of the many celebrity guests who have made their way through this famous venue. Bethenny Frankel, Ryan Gosling, Bradley Cooper, Barbara Eden, and Kristin Chenoweth have all stopped in at one time or another. Notice a gentle tap on your shoulder? Don't worry, that's just old Blackboots, the resident poltergeist. He likes to make sure everyone has a good time when they visit this classic hub of pop culture, entertainment, and good eats.
5. Puzzle's Bakery & Cafe
Located on 515 State Street, Puzzle's Bakery & Cafe offers coffee, along with sandwiches, soups, baked goods, and signature salads. It's open for all three meals a day, so feel free to stop by anytime you like. Beyond just your typical coffee shop looking to make a buck, Puzzle's Bakery & Cafe serves a greater mission to provide individuals with developmental disabilities the opportunity to gain purpose and connection with their local community through working at the shop.
Puzzle's recognizes the low employment rates of the aging autistic population and is committed to providing hope and fulfillment to those living with this condition. An assorted menu of affordable and tasty menu options, combined with their passion for positivity, makes Puzzle's a shining staple in the community. Next time you're looking for a coffee, a sandwich, or a place to sit and enjoy a good conversation, support Puzzle's in their kind-hearted mission through your business and patronage.