Safety Meets Affordability in these Used Chevy Models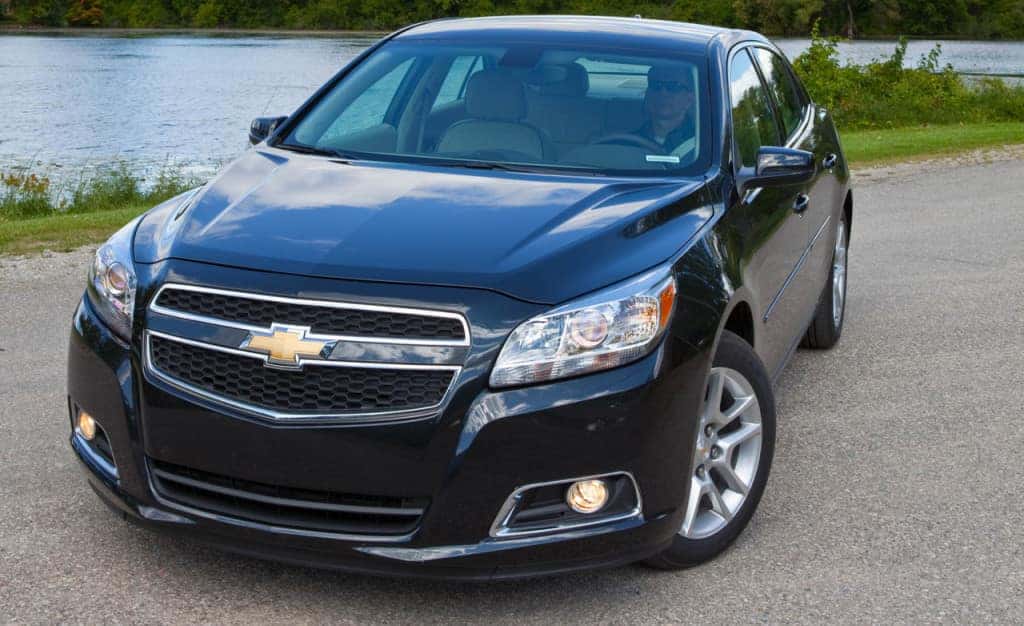 Goodbye sex, drugs, and rock-and-roll. The new concern plaguing parents when it comes to their kids is teen driving. According to a recent Harris Poll, 55-percent of parents said their teen's driving habits are of utmost concern, the highest answer on the poll. We're sure this has been on your mind as you've been searching used car dealers in Albany, New York.
Chevy certainly recognizes these concerns, explaining why they've installed the Teen Driver Technology in 10 of their upcoming 2017 models. The system, which has also been featured on previous Chevy models, will provide parents with a detailed report card explaining their child's driving habits. The technology can also enable a number of helpful safety features, including:
Lane Departure Warning

Lane Keep Assist

Front and Rear Park Assist

Side Blind Zone Alert

Rear Cross Traffic Alert

Forward Collision Alert

Forward Automatic Braking

Rear Automatic Braking

Front Pedestrian Braking

Stability Control

Traction Control

Daytime Running Lamps/Automatic Light Control
"I, like many of our employees, am a parent of teenagers, so we personally understand the anxiety of having a teen driver in the house," said Steve Majoros, the Director of Marketing at Chevrolet Cars and Crossovers. "And while we can't control a teen's behavior when they are in a car without a parent, Chevrolet's Teen Driver Technology can remind them to buckle up and avoid speeding, while our other available active safety features can help to alert them in certain situations when they're making less-than-perfect driving decisions."
It's not just Chevy's new crop of vehicles that are teen-friendly. Rather, there are a number of used options that would be perfect for teens. Using the inventory of DePaula Chevy (our favorite used car dealer in Albany, New York) as a resource, let's see which used Chevy vehicles are perfect for teen drivers…
Recommended Teen-Friendly Cars
Chevy has been recognized for their teen driving technologies by one of the top safety authorities. In 2014, the Insurance Institute for Highway Safety named the Chevy Malibu, Equinox, and Traverse among the best-used vehicles for teen drivers.
"No parent wants to put a price on the safety of their young drivers and passengers," said Paul Edwards, the U.S. Vice President of Chevrolet Marketing. "When kids graduate from the safety seat to the driver's seat, the Malibu, Equinox, and Traverse models recommended by IIHS are affordable while offering parents the safety features they want."
"These IIHS recommendations will help guide our customers as they seek safe and affordable transportation for their young drivers," said Alan Batey, the President of GM North America. "The technologies that help inexperienced teen drivers in many cases avoid crashes are found on many of our late-model vehicles."
Let's see why each of these vehicles stands out…
2013 Chevy Malibu
Teens will enjoy this vehicle for the sleek tan exterior and the number of interior amenities. Parents will appreciate the price ($12,500) and the safety features. Both parties will like the 43,596 miles on the odometer, an indication that this vehicle could last for some time. This makes this teen-friendly car a definite target as you're shopping at used car dealers in Albany, New York. 
This 2013 Malibu offers a host of safety features, meaning parents can relax when their child goes out for a spin. The vehicle is accompanied by a number of technological features, including:
Electronic Stability Control

Traction Control

Front Anti-Roll Bar

Panic Alarm
There's also a number of ways the vehicle will keep your child protected during an accident. There are numerous airbags included throughout the interior, including dual-front side, rear side impact, knees, and overhead units. Plus, the occupant-sensing airbag will activate based on the impact, prevent any airbag injuries. Meanwhile, an emergency alert system will connect the teen driver with emergency personnel in the event of a collision.
Meanwhile, the child will enjoy the impressive 2.5L 4-Cylinder DGI DOHC VVT engine and six-speed automatic electronic transmission (with Overdrive), and the 22 city/34 highway mile per gallon fuel efficiency means they won't have to spend all of their allowances at the pump. Furthermore, the SiriusXM Satellite Radio and MP3 connectivity means they can appreciate all of their favorite tunes.
2011 Chevy Equinox
Any teen will feel cool riding around in an SUV, and this gold Equinox will make them mighty popular among their friends. The 2.4L 4-Cylinder SIDI DOHC engine provides plenty of power, while the six-speed automatic transmission (with Overdrive) makes the vehicle easier to control. The six-speaker audio system will just put the Equinox over the top.
Meanwhile, parents will appreciate all of the safety features included in this SUV. The airbags found throughout the interior will keep all of the occupants safe in the event of an emergency. Meanwhile, the front bucket seats should provide an advantageous view of the road, so teens shouldn't find themselves in a predicament in the first place. Parents will also appreciate the:
Power Steering

Brake Assist

Speed Control

ABS Brakes

Electronic Stability Control

Traction Control

Speed-Sensing Steering

Low Tire Pressure Warning
This particular Equinox, which currently has 81,304 miles on the odometer, costs only $13,000! This is a sure-fire target for those shopping at used car dealers in Albany, New York.
2016 Chevy Traverse
While the Insurance Institute for Highway Safety's review of teen-friendly vehicles certainly didn't account for a 2016 model, there's no denying that the Traverse is still one of the safest vehicles in the class. The $28,500 is very affordable for a one-year-old vehicle, and the 12,529 miles on the odometer means the SUV will last for some time!
This SUV offers all of the amenities you've come to expect from a teen-friendly vehicle, including:
Low Tire Pressure Warning

Rear Anti-Roll Bar

Traction Control

ABS Brakes
So to review, parents can get a like-new vehicle for their child for a fraction of the price… and they can chill out knowing their child is driving one of the safest vehicles on the road. The Traverse should be atop your list as you're shopping for your teen at used car dealers in Albany, New York.
If you're looking for the perfect vehicle for your teen driver, look no further than the trio of options above. Now, when you go shopping at a used car dealer in Albany, New York, you'll know which Chevy vehicles you should be targeting for an unbeatable blend of safety and affordability.