Roadster, Rider, or Roamer: How to Pick a Used Car That's Right for Your Lifestyle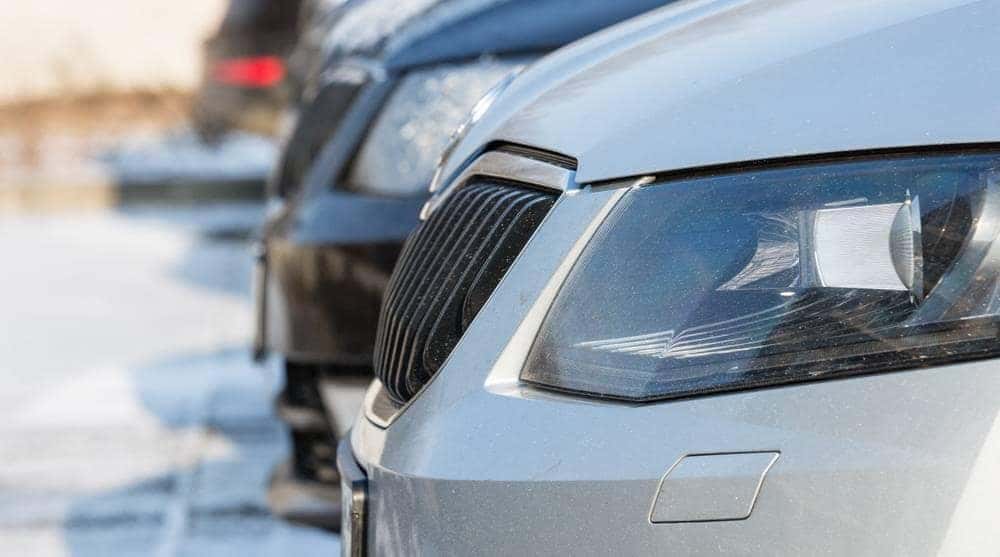 No two drivers are really quite alike – they're each comfortable behind the wheel with their own distinct style. Telling a driver who feels destined for something with the muscle to sit in the cockpit of a minivan can feel like a crime, and stuffing a family into a tiny roadster can be downright dangerous. But when it comes to picking from a lot full of used cars, it can be tough to settle on just one option – and that's why it helps to know your taste before you even hit the road.
Although drivers and their attitudes toward being out on the road can vary pretty drastically from person to person, folks generally fall into one of three categories: those who crave speed and precise performance, those looking for a luxurious ride in a sporty car that's all their own, and those who can't stand to stop at the pump and who want to get where they're going as efficiently as possible. Automakers know this is the case, and that's why most used cars are built to reasonably appeal to one of these kinds of drivers. All you need to do is know which you are, and find the vehicle that's designed with your needs in mind.
Whether you're a race-ready speed demon looking for a true thrill or a cost-conscious Sunday driver looking for something as safe as it is practical, there's bound to be a used car out there for you. Here's a look at the options you'll likely find in front of you – read on, and know that by discovering yourself, you make discovering your next great vehicle that much easier.
Performance-Ready Motors at Your Fingertips
Those who know the thrill of roaring down the track at top speed know that few feelings best the sensation of piloting a truly powerful vehicle. It's that pulse-pounding, pavement-melting performance that makes owning a pony car or muscle machine worth every mile and few who get a taste can pull themselves away after even just a few laps behind the wheel.
Take, for instance, the market-shaking presence found on the 2016 Chevy Camaro. Born out of a long, decades-old tradition of muscle car excellence and fully refreshed to bring even more power with better efficiency and handling, the 2016 Camaro is already a legend among performance models.
The 3.6-liter V6 engine is impressive enough for a standard option, pounding out 335 horsepower and 284 lb-fot of torque, but the real star is the 6.2-liter V8, a wickedly powerful engine capable of a whopping 455 horsepower and 455 lb-ft of torque. That means this Chevy comes packed with just about all the track-tearing action you'll need, regardless of whether you spring for the extra dose of power or not. Plus, the new turbocharged 2.0-liter 4-cylinder balances power and fuel economy for a respectable 275 horsepower and 295 lb-ft of torque at an amazing 22 miles per gallon city and 31 miles per gallon highway fuel economy. With efficiency like that, you can keep rolling for miles and miles without having to worry about the pump.
Even among performance models, and even among Chevy performance models, the 2016 Camaro is a beast that can barely be touched by the competition. In fact, this Camaro caused such a stir that it even took Motor Trend Magazine's Car of the Year award for 2016 – a crowning honor suitable for a car that truly proves itself king of the road.
A Cozy, Comfortable Car for Your Longest Rides
As fun as a power-packed performance system may be on the open road, nothing makes those extended trips more luxurious and more comfortable than a sleek, well-designed, driver-focused interior with at least some technology to keep you entertained along the way. These days even used vehicles tend to pack a pretty impressive interior, with advanced audio and connectivity systems, premium materials, and smart, passenger-centered designs found in vehicles even five years old and older. All it takes is a trained eye to know what to look for – and the reward can be huge.
After a long history of bringing fun and style to the roads for decades, it may be surprising to learn that the Chevy Malibu can now seriously pull its weight when it comes to providing a spacious, inviting interior – with the 2015 Malibu seeming to set an all-new standard for what drivers should expect from this classic nameplate. Although re-introduced to the market with a full refresh in 2013, it took the Malibu until 2015 to really fall into an amazing groove, and what a groove it was: a fully fleshed-out Internet-connected entertainment system, premium materials found throughout, an especially quiet ride thanks to triple-sealed inlaid doors, and spacious seating in the rear for whoever you may be bringing with you.
Although it's certainly no secret that the Malibu is a relatively luxurious model compared to other midsize sedans, the 2015 Malibu simply puts the nameplate at an entirely different level from the competition and all at a great deal that any used car shopper can agree with.
Efficient Mile Masters to Help You Keep Rolling
Watching the miles fly by from the comfort of a cozy cabin may be enjoyable, but few experiences are more rewarding than seeing mile after mile fly by without having to stop for gas. That's why so many modern drivers look for used vehicles that can keep on going for the long haul with high-efficiency engines ready for however your trip may evolve.
Thankfully, it's now easier than ever to find even used cars that pack impressively-capable hybrid engine options, like the beloved 2013 Chevy Volt. This plug-in electric sedan boasts both an effective battery pack that charges in just 10-16 hours and a 1.4L engine to pick up the slack when electric won't cut it. With this combo on your side, you'll power up to 344 miles on a full charge and full tank of gas with a 93 MPG and 38 electric-only miles to help keep things as efficient as possible.
Pick Yours
Regardless of what kind of driver you may be, the perfect car for your lifestyle is almost definitely out there and waiting for you to take it home. Know yourself, and you'll know what you're looking for – that way, you can spend less time shopping and more time enjoying the open road.