Regular Vs. Crew Vs. Extended Cab: How To Choose For Your Used Chevy Truck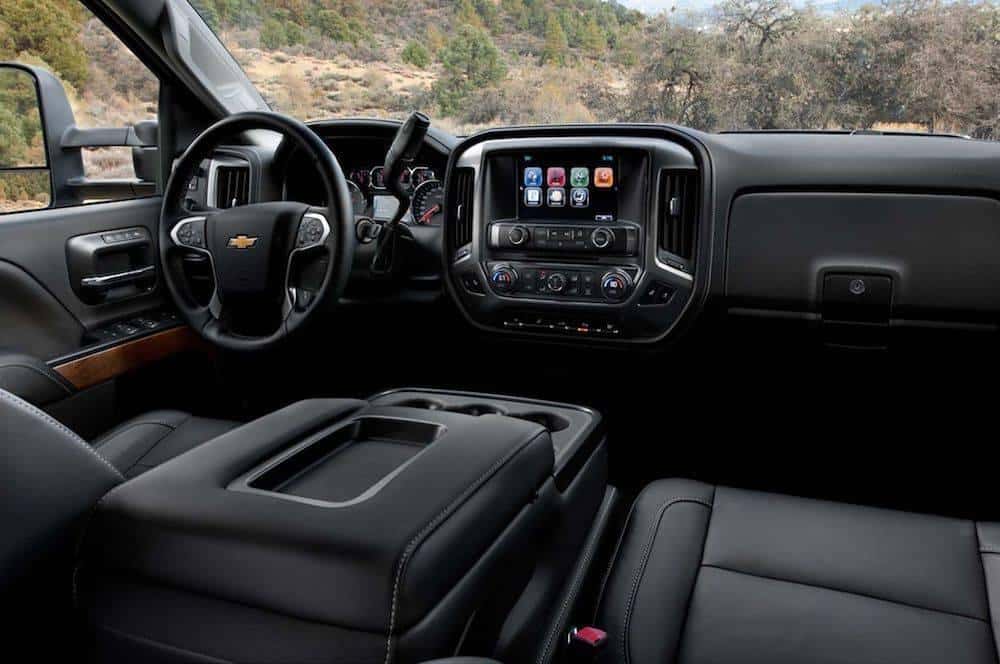 Used Chevy Trucks come in three basic cab styles, and for those unfamiliar with the differences, choosing between the three can prove tricky. On first glance it may seem as though there isn't a major difference between the three, but there is typically a price difference and it's often for good reason. Which option you should choose largely depends on how you intend to use your truck, and that may require a closer consideration of what exactly you need your used Chevy truck to do.
Three Basic Options
The three options available on a used Chevy are typically regular cab, extended cab, and crew cab. These each bring a specific alignment of size and durability and, depending on how you plan to use your Chevy, it may be better to choose one of the three.
For each of these options, costs typically increase as you move up from regular cab to extended cab, with crew cab generally topping the list. There are also length and weight considerations to make, as a longer cab and body will mean more weight on the road. Think carefully about what you need to get done, and what exactly you'll need from a Chevy to do it.
Regular Cab
Small and usually a two-seater with a shorter cab, the regular cab is the most basic model on any pickup. This is the perfect pickup model for a daily driver, a new pickup owner, or for someone looking to do just basic farm work or construction hauling. These days, even many used regular cab pickups still manage impressive horsepower and towing capabilities, so you can still get an amazing amount of power out of a relatively small frame.
Regular cabs also tend to be the least expensive models, meaning these are great options for someone looking for a reliable pickup without all the bells and whistles. Scrappy and capable, Chevy pickups with regular cabs still manage to put other brands to shame on a daily basis.
The 2015 Chevy Silverado Regular Cab, for example, features a spritely and capable suspension to match impressive handling and a standard 4.3L V6 Fuel-Flex engine. This impressive Silverado manages up to 285 horsepower and 305 lb-ft of torque while maintaining a 17 mpg city and 22 mpg highway 4WD fuel economy. That's respectable power in a convenient frame, and it's all available in the regular cab model.
Extended Cab
Sometimes, work calls for just a bit more room and a bit more cargo capability. In that case, you may want to opt for the extended cab on your Chevy truck. Built to offer a good deal more space than the regular cab, the extended cab still stays relatively contained size-wise while gaining a boost in hauling and towing power.
Extended cabs tend to feature a second row of seating as well, meaning you can take up to four passengers along for the ride. Whether it's the work crew or the family, this space can be critical to getting where you need to go. And since the back row on the standard extended cab Chevy features a ¾ rear door for the rear row, getting in and out is easier than ever. The extended cab is a great option when you've got the whole family to bring along, while offering a nice long cab in the back to fit just about anything you may need on the way.
The 2013 Silverado Extended Cab, for example, features a capable combination of a rigid frame, advanced construction techniques, coil-over-shock front suspension and power rack-and-pinion steering that makes for an uncannily smooth, controlled ride that doesn't sacrifice on capability or payload limits. Plus, the addition of a stiff chassis allows for a stronger platform for towing.
Crew Cab
Built to carry the whole crew in comfort without sacrificing even an inch of cargo space, the Crew Cab is the largest and most spacious option on almost any used Chevy truck. Featuring a full rear door and space for up to five passengers, the crew cab keeps all the towing and hauling power your Chevy can handle while featuring a huge amount of space for all your cargo needs.
For drivers not used to piloting a large truck like a Crew Cab, navigating turns and tough terrain can be a bit difficult. For those experienced with large truck handling, however, there's nothing quite like a Crew Cab to handle the toughest jobs on the most challenging worksite. These tend to be the most expensive models, but also the most finely styled, and you're sure to get what you pay for when you choose a Chevy Crew Cab.
The 2015 Silverado Crew Cab features a dazzling full-sized design, and a 5-foot 8-inch or 6-foot 6-inch bed with a Corner Step bumper that allows easy access to this extended bed. Plus, available LED bed lighting allows for easy work even after the sun's gone down. Pair all this with the highly capable 6.2-liter V8 Flex-Fuel engine capable of 420 horsepower and 460 lb-fot of torque and you've got one Crew Cab that can handle just about any task you may have in store for it. And since your backseat passengers get a full-sized entry door for themselves, you can bring the whole crew in style anywhere you may roam.
Choose the Cab that Fits Your Needs
Figuring out the cab style that's right for you requires an honest look at what exactly you expect your Chevy to do. Knowing ahead of time whether you plan to haul huge loads up tough terrain or you simply need a reliable pickup to get around town can vastly inform your choice and impact your budget, and so it helps to know what you need before making your decision. One thing's for sure, however, by choosing a Chevy truck, you're choosing to trust decades of expert craftsmanship, and that means you can go with confidence for miles ahead no matter which cab style you choose. Check out a Chevy truck for yourself today, and get going with the best pickups the market has to offer.