Reasons To Drive A Certified Pre-Owned Vehicle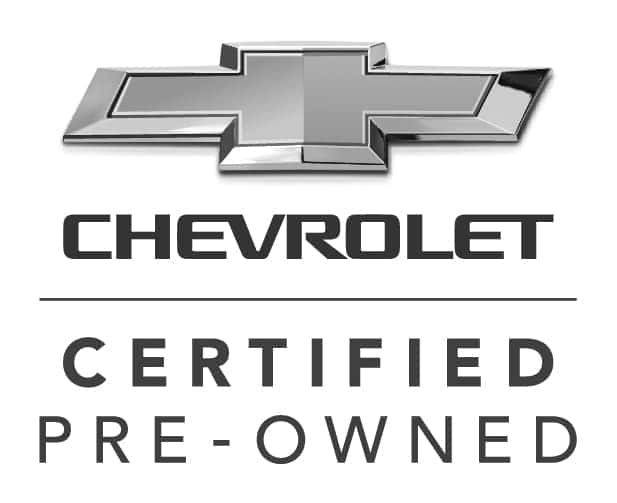 When it comes to buying a certified pre-owned vehicle, there is a lot that must be taken into consideration. First of all, it is important to know what kind of motor vehicle it is that you're looking for in the first place, from a convertible to a truck or an SUV. Your ideal motor vehicle will change depending on your lifestyle and your purpose for buying a car, from simply transporting yourself to work to ferrying a bunch of kids (your own children and frequently their friends as well) to a number of activities during the week.
It is also important to set down a budget before you even begin the process of looking at motor vehicles for sale. A budget is key – perhaps even the most important component overall when it comes to car shopping. Without a firm budget, you might end up buying a car that goes over it, leaving you in a financially uncomfortable spot. But being strict with yourself about your budget can prevent that, keeping you in the clear financially.
Unfortunately, many people find that their budget does not allow for the purchase of a brand new car. There's no doubt about it that cars can be expensive, and sometimes they are prohibitively so. But buying a vehicle that is certified pre-owned is one way to be able to afford a car that meets your needs without breaking the bank. There are many reasons to buy a certified pre-owned vehicle, and though this article will detail some of the most important ones, it will certainly not be able to go in depth into all.
Buying a Certified Pre-Owned Car or Other Such Motor Vehicle is Budget Friendly
For those who may be looking to watch what they're spending, buying a used vehicle from a verified to be trustworthy car dealership, such as a Chevrolet dealership like DePaula Chevy, can be by far the most ideal option. Finances can be difficult to balance when purchasing a car, and buying a car that has been previously owned can help to alleviate the total amount of your monthly car payment. Though many will still choose to put some of the car's initial cost on credit, either through the car dealership or otherwise, you will still end up owing considerably less when buying a pre-owned vehicle as opposed to a brand new one.
Fair pricing for used cars is becoming more and more easy to find every day, as the rates of used cars sold is also increasing. In fact, the typical car or other such vehicle in the United States is expected to have at least three owners throughout its lifespan, meaning that we are better able to refurbish and utilize used cars more than ever before.
A Certified Pre-Owned Vehicle is Safe and Reliable
When you are in the process of buying a used car, you must consider the history of the car in a way that you do not when purchasing a brand new motor vehicle. And of the more than 40,000 used cars that exchange hands every year in the United States, far from all of them are sold from a dealership. Many used motor vehicles are sold in private party transactions. While this is sometimes a less expensive path to a used car, it is not always the most reliable one, as there is no clear way to get a verified history of the car to determine whether it is a smart purchase or not.
When you are purchasing a car that is certified pre-owned from an established dealership such as DePaula Chevy, you can alleviate any worries that you may have about the history of the car. In fact, most dealerships selling used vehicles will provide you with free access to the car's vehicle history report. The vehicle history report will detail any accidents – major or minor – that the car has been involved in, as well as any maintenance or repairs that it has had done. Many people find that they feel much more confident about purchasing a vehicle once they have seen the vehicle history report, assured that the car of their choosing has a clean bill of health, so to speak.
Certified pre-owned vehicles can also be ideal because they have been reconditioned to go back out on the road again, meaning that many of them will drive nearly like new – if not like a brand new vehicle would itself. Such vehicles have also been thoroughly inspected before being put up for sale, meaning that you are far from likely to find a used vehicle with any problems when shopping for one in a reputable dealership like DePaula Chevy.
Such a vehicle will be more expensive than one bought directly from the previous owners, it is true, but many people decide that it is well worth the cost. After all, it is still cheaper than the purchase of a brand new vehicle, and the assurance of quality is something that is hard to pass up.
Making Your Final Purchasing Decision
Making a final purchasing decision when it comes to buying a new (to you) car is certainly not an easy one. After all, there are so many options out there in the world, even among used vehicles. First, it is hugely important that you do as much research as you possibly can. Fortunately, most of this research can now be conducted on an online platform, as most dealerships will provide a good deal of information on their website. However, this is in no way to substitute for actually seeing the cars that have caught your interest in person. It is also highly recommended that you test drive any vehicle that you are seriously considering as well, as test driving a car, used or new, is truly the only way to adequately get a sense of what owning it would actually be like. To check out our selection of dependable certified pre-owned vehicles, visit DePaula Chevy today!